Gromit Unleashed in Bristol 2013
- Dog Show - Queue / Wild in Art
Gromit Unleashed in Bristol 2013
was a public art event in aid of the charity
Wallace & Gromit's Grand Appeal
which is raising funds for
Bristol Children's Hospital
.
Even early on the first morning the queue went back a long way and Mooch had to wait for two hours before he got into the Dog Show!
(18-Sep-2013)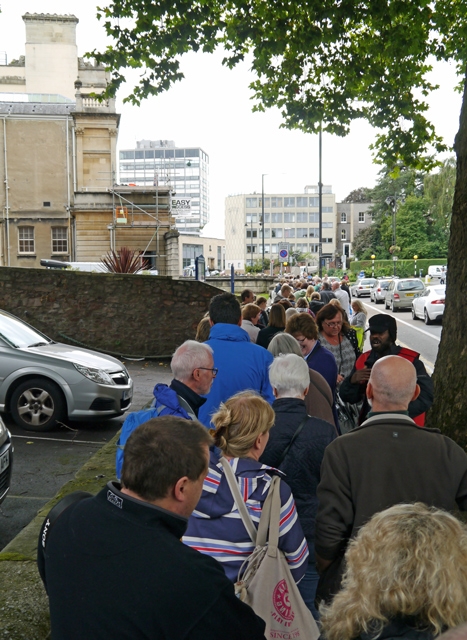 When you got closer at least there were windows to look into.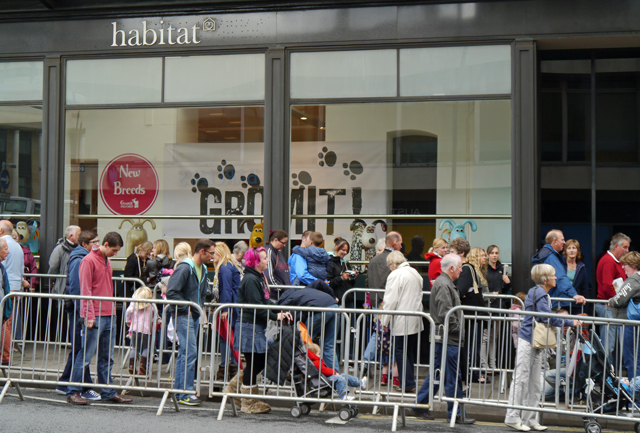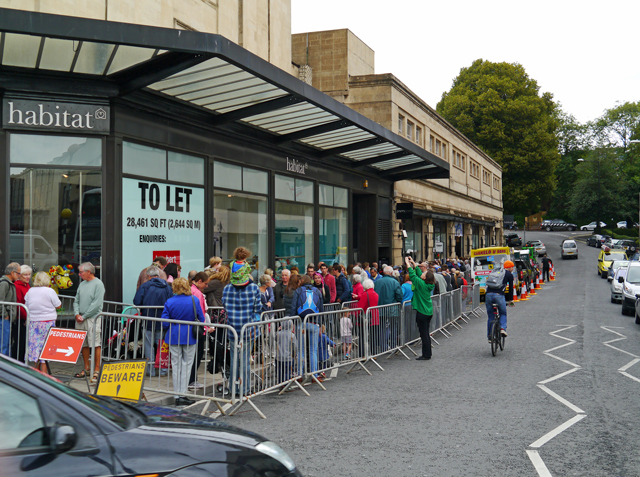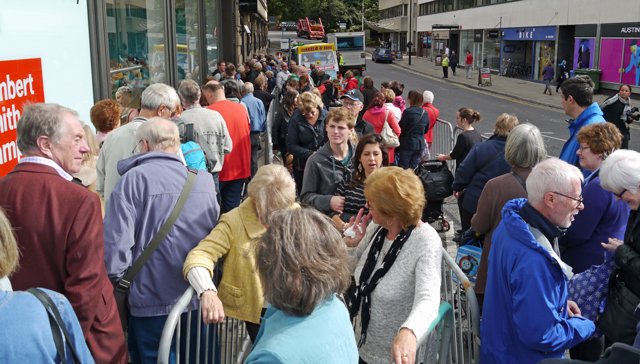 Mooch would like to thank the
Wild In Art
team for their hard work with the Gromits in Bristol, and all the other events they have handled, like these that Mooch has visited:
Giraffes in Colchester 2013
;
Gorillas in Bristol 2011
;
Lions in Bournemouth 2011
.
This is Charlie, from Wild in Art, holding Mooch, and Eddie driving the loader. Charlie knows Mooch and asked if Mooch wanted to sit on his head for the photo!
(18-Sep-2013)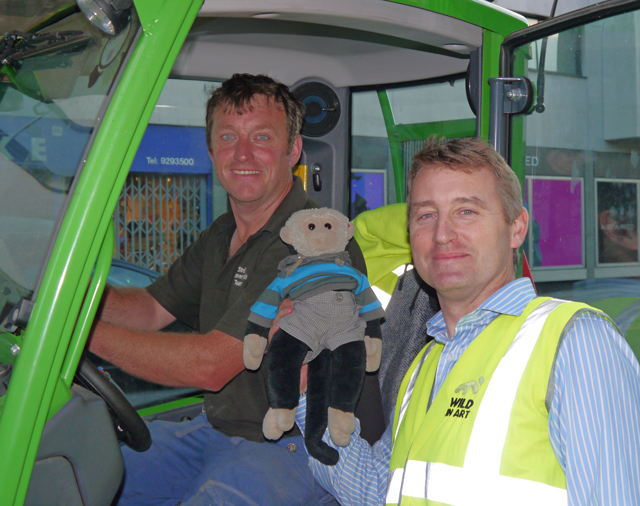 But Mooch did sit on Charlie's truck.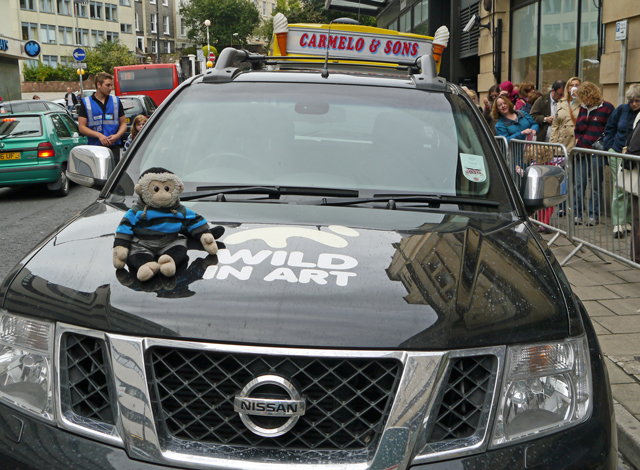 The Wild in Art Team were busy at the Dog Show checking colours for figurines.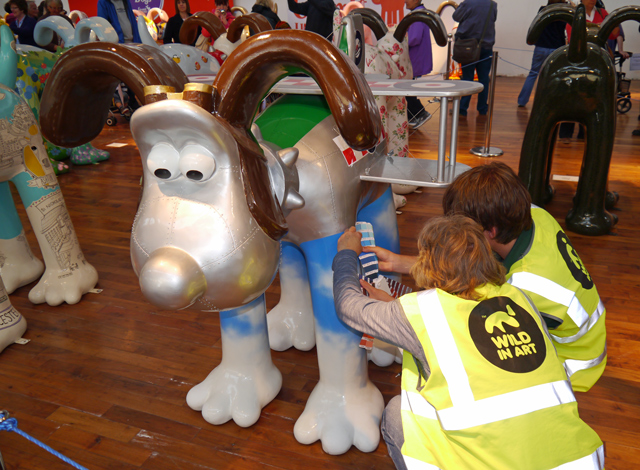 Mooch with some souvenirs from Gromit Unleashed in Bristol 2013.