Gromit Unleashed in Bristol 2013
was a public art event in aid of the charity
Wallace & Gromit's Grand Appeal
which is raising funds for
Bristol Children's Hospital
.
21 What a Wind Up!
- Trevor Baylis OBE - Haseltine Lake LLP
Redcliff Street, Redcliff Quay
(08-Aug-2013)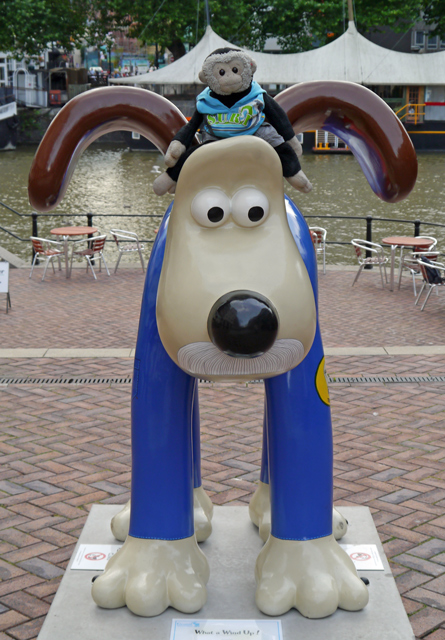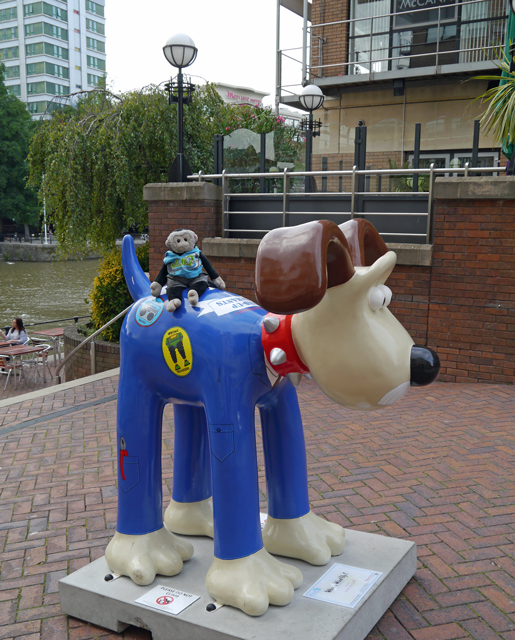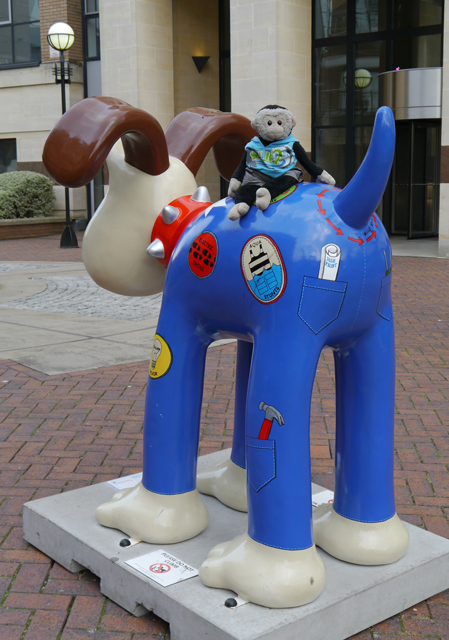 22 Jack
- Martin Band - Hargreaves Lansdown
Hargreaves Lansdown, Anchor Road / op College Square
(01-Jul-2013 / 05-Sep-2013)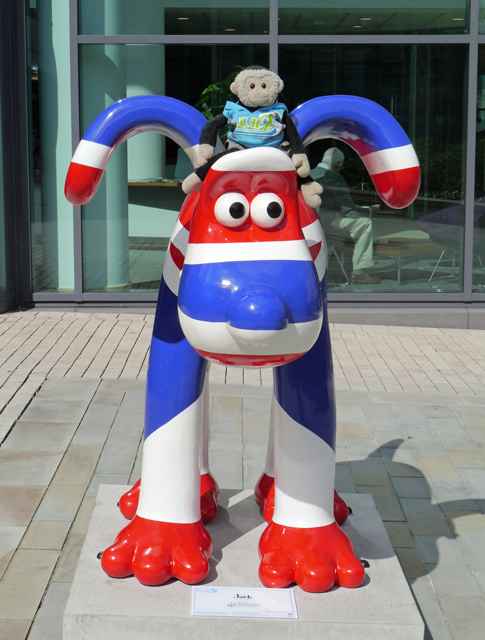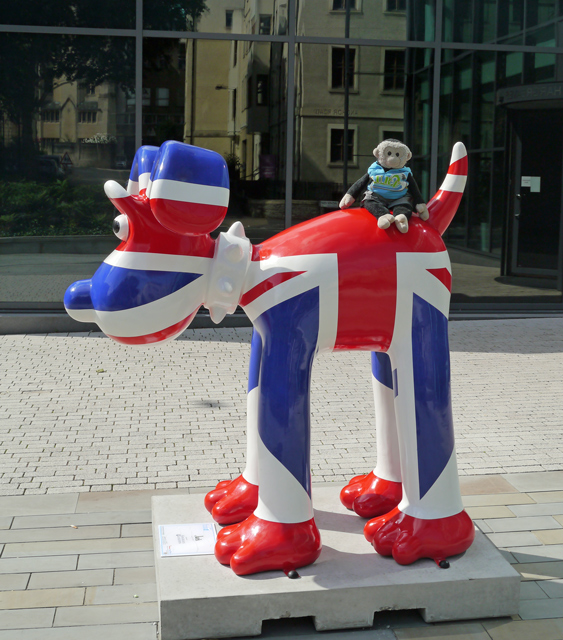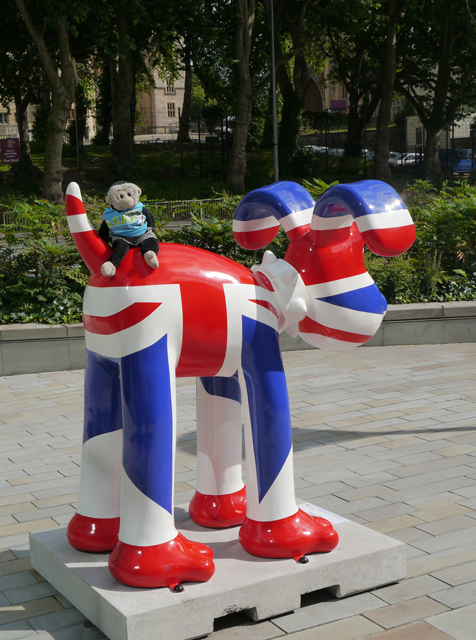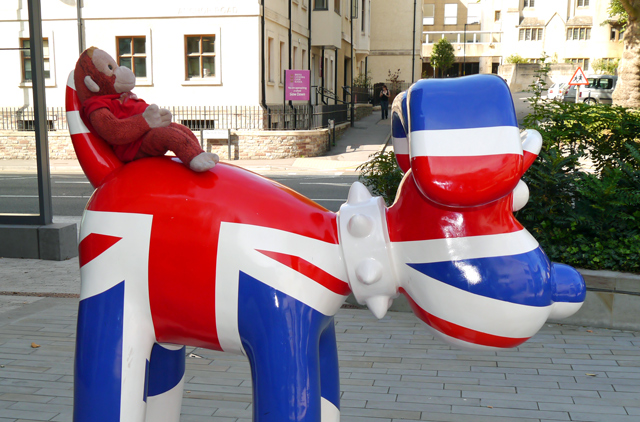 23 Bumble Boogie
- Jools Holland OBE / Sarah Jane Richards - Wessex Water
Colston Hall, Colston Street / Pipe Lane
(01-Jul-2013 / 05-Sep-2013)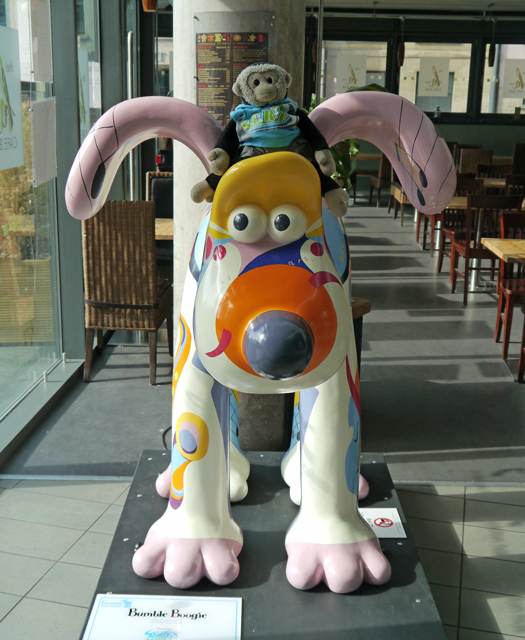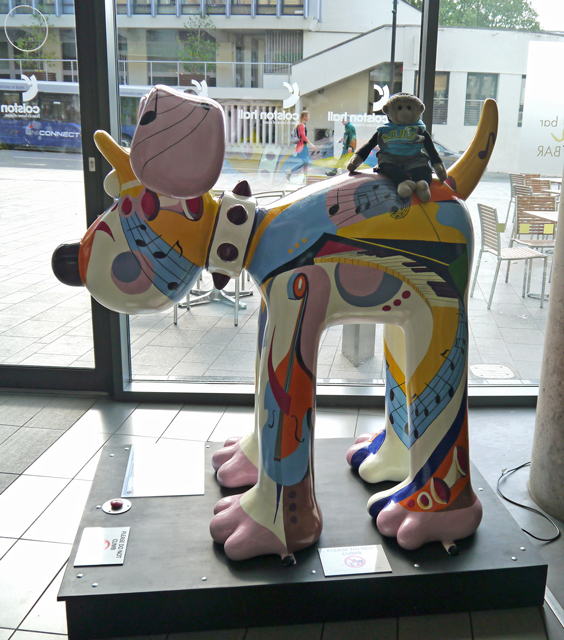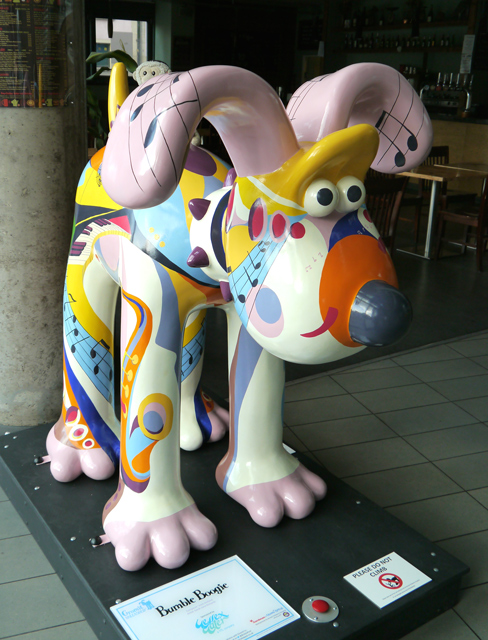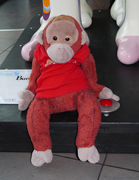 Big Mama kept pressing the red button to hear the music!
24 Gizmo
- Sir Quentin Blake - Western Power Distribution
The Art of Gromit Unleashed Shop, Upper Maudlin Street / op Bristol Children's Hospital
(20-Aug-2013)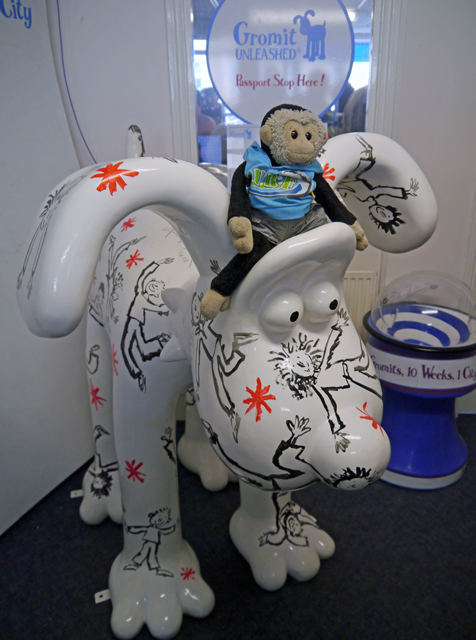 25 Canis Major
- Katy Christianson - Hotel du Vin Bristol
Hotel du Vin, The Sugar House, Narrow Lewins Mead
(20-Aug-2013 / 05-Sep-2013)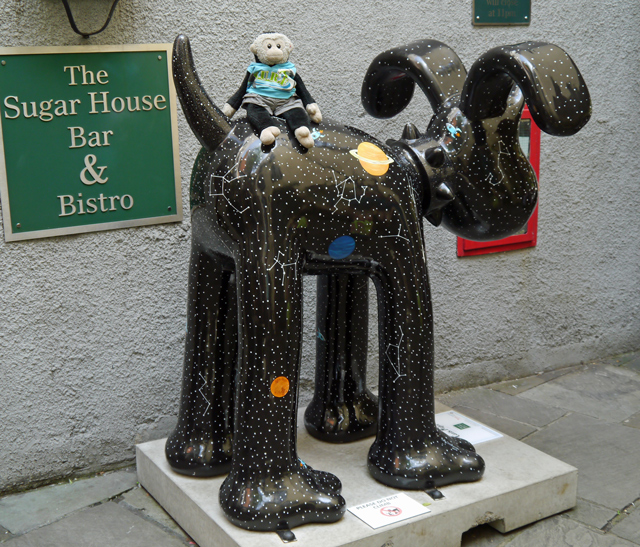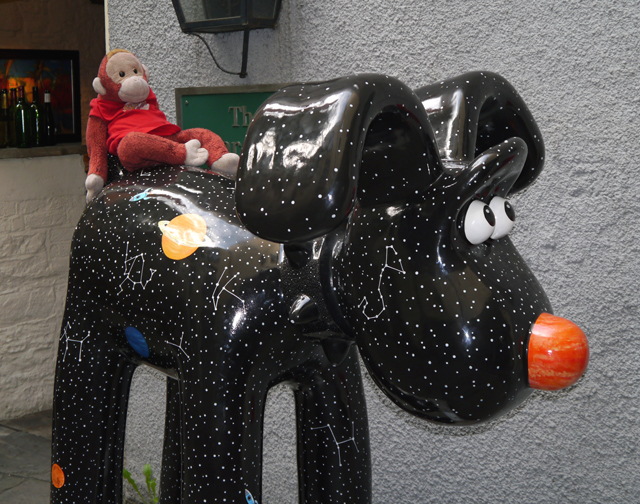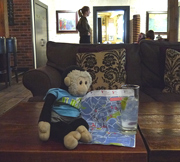 Mooch had a drink in the bar here while checking his trail map!