Books About Town
was a public art event in London during summer 2014 to promote literacy.
There were 50 BookBenches scattered around central London.
11
James Bond stories
- Ian Fleming - Freyja Dean -
Bloomsbury Square Gardens
(10-Sep-2014)
Mooch took his 1960s edition of Dr No.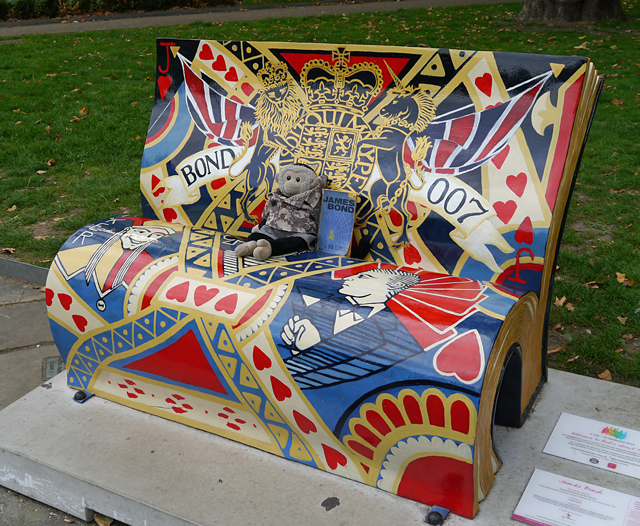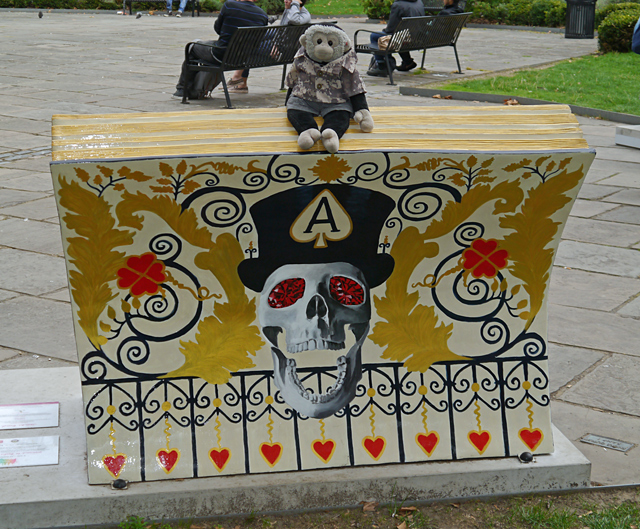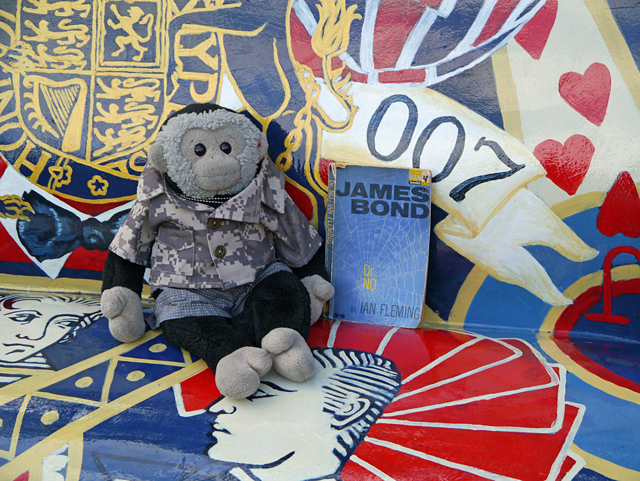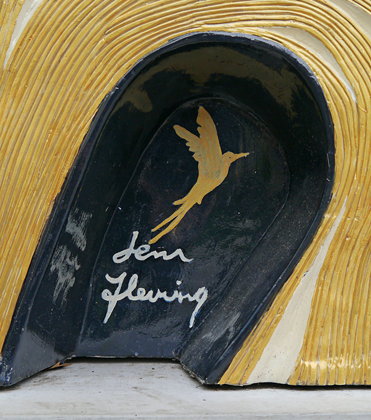 12
Through the Looking Glass - Alice
- Lewis Carroll - Ralph Steadman -
More London / The Scoop
(17-Jul-2014)
Mooch took along "
Symbolic Logic
" by Charles Dodgson, aka Lewis Carroll.
Mooch thinks all serious readers of the Alice books should also read his mathematics
books to help, or confuse, their understanding of the logic behind Alice.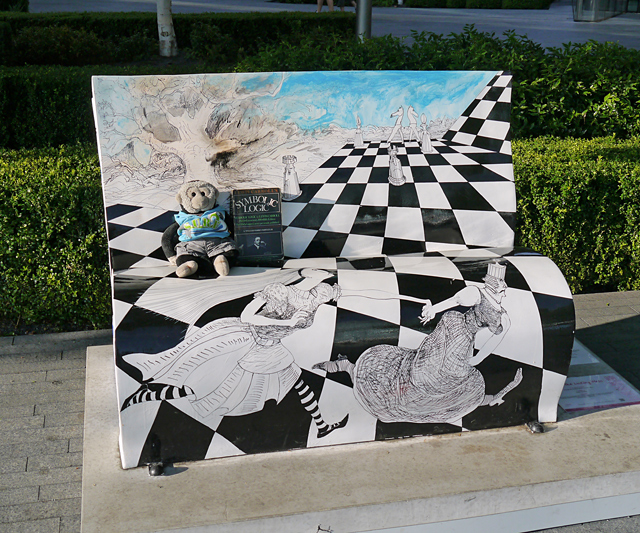 Mooch would like to thank the young lady sitting reading on this bench who got up to allow Mooch to get his photo.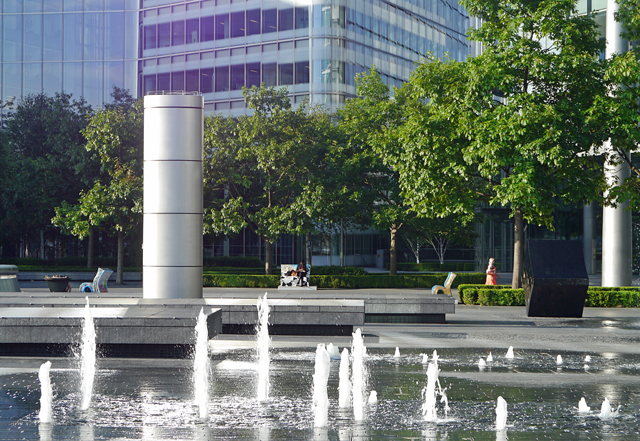 13
Katie in London
- James Mayhew - James Mayhew -
Tower Hill / Tower of London
(08-Sep-2014)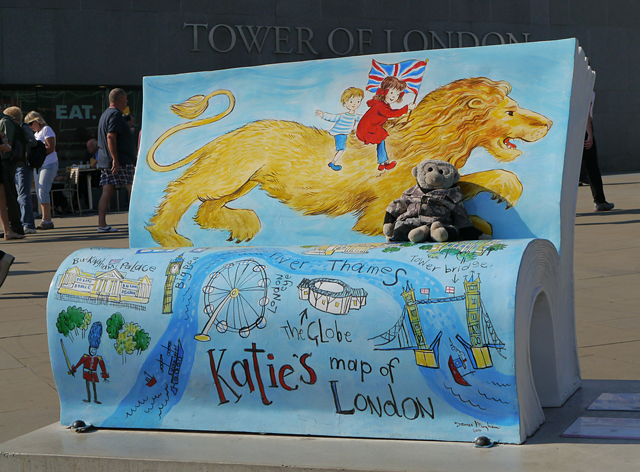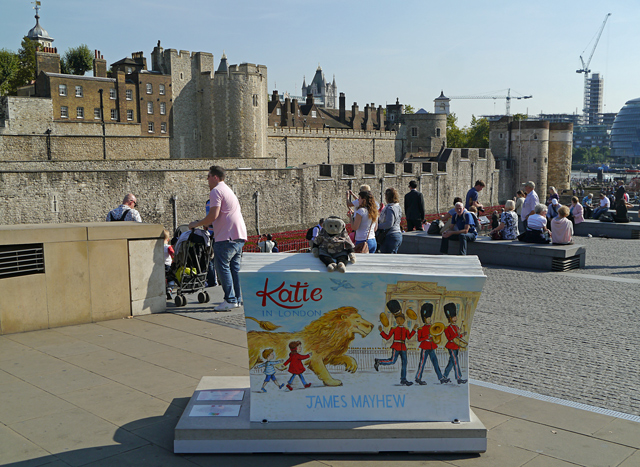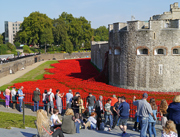 This bench overlooked poppies in the moat at the Tower of London Remembers event.
14
Hercule Poirot and the Greenshore Folly
- Agatha Christie - Tom Adams (artwork) created by Mandii Pope -
Bloomsbury Square Gardens
(10-Sep-2014)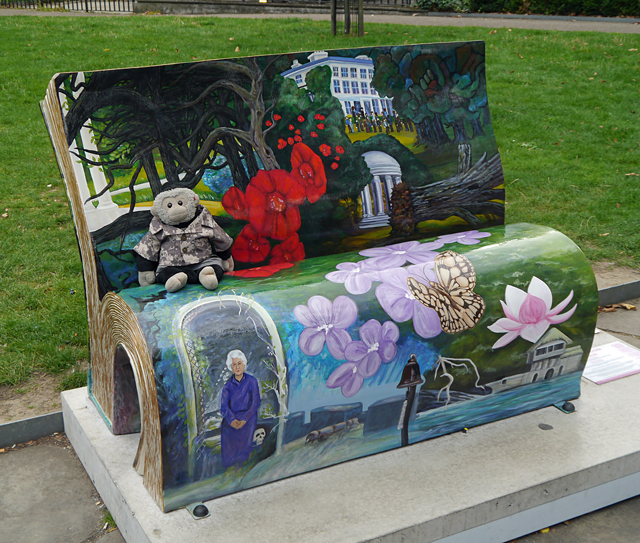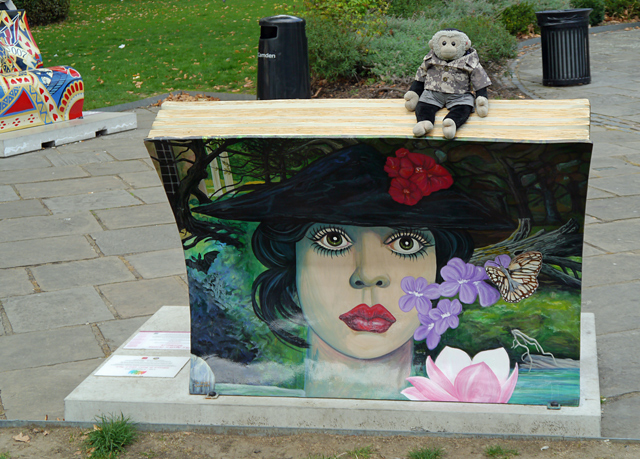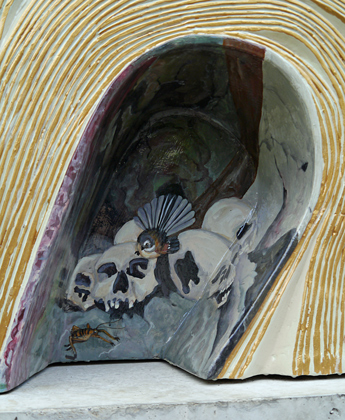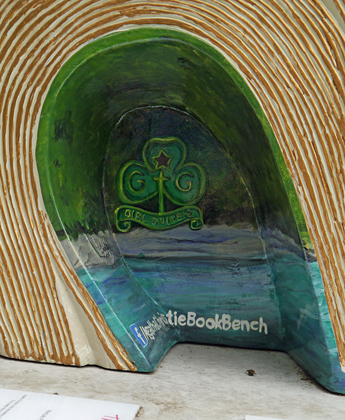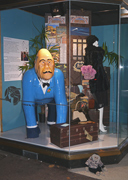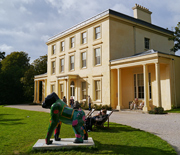 In 2013 during the Great Gorillas event in Torbay, Mooch saw the
Hercule Poirot gorilla
and visited
Agatha Christie's Greenway House
.
15
Shakespeare's London
- Shakespeare - Lucy Dalzell -
Shakespeare's Globe, Bankside
(17-Jul-2014)