Books About Town
was a public art event in London during summer 2014 to promote literacy.
There were more than 50 book benches scattered around central London.
Corelli College - Creature Carnival
In Greenwich, Corelli College had an associated
Creature Carnival
with small book benches and various animals:
(24-Jul-2014)
Greenwich Market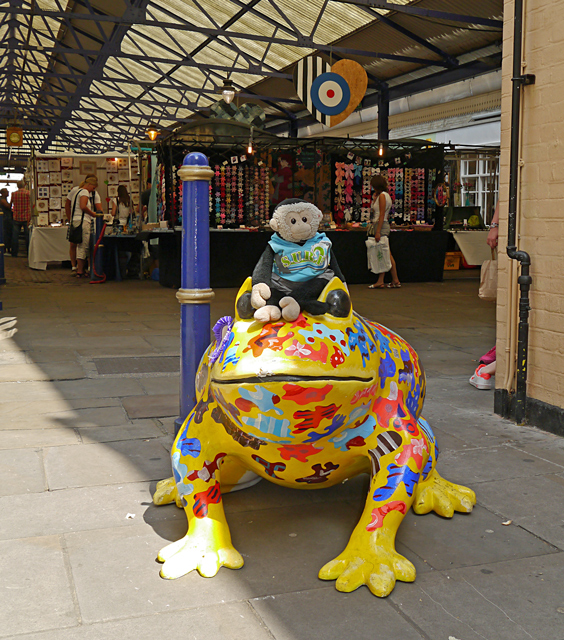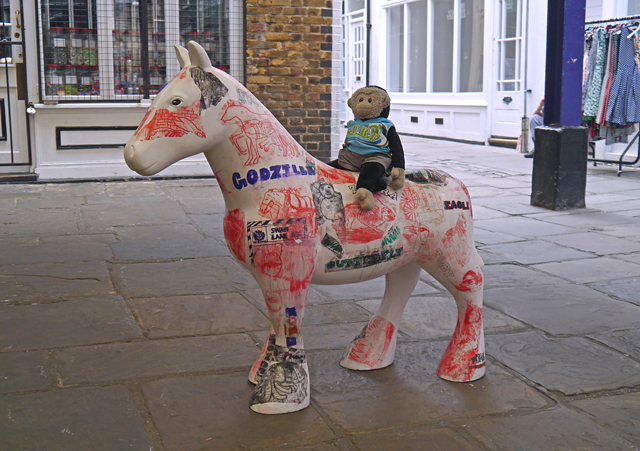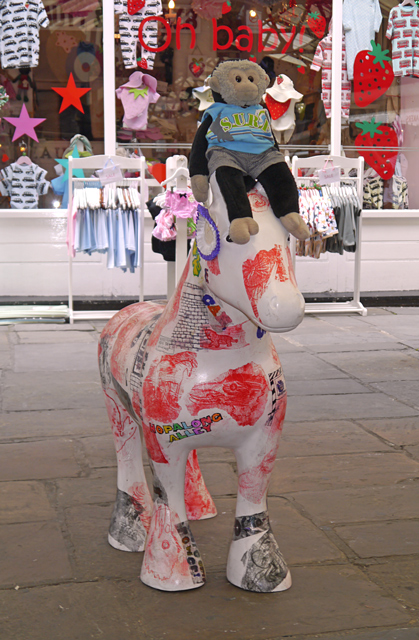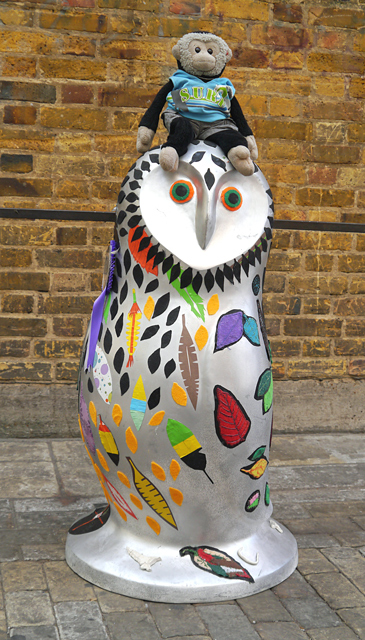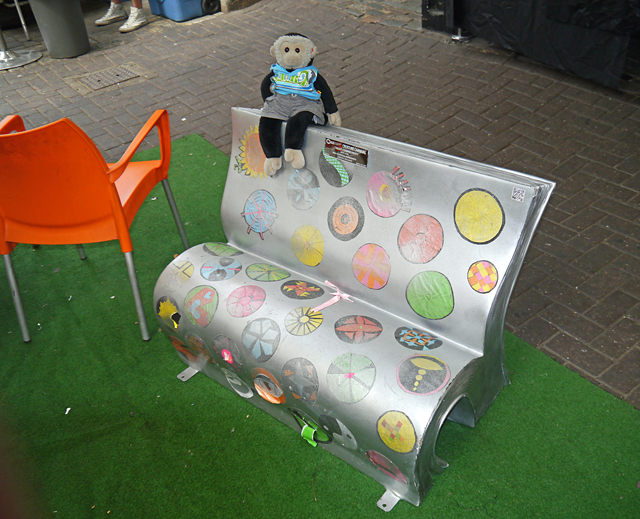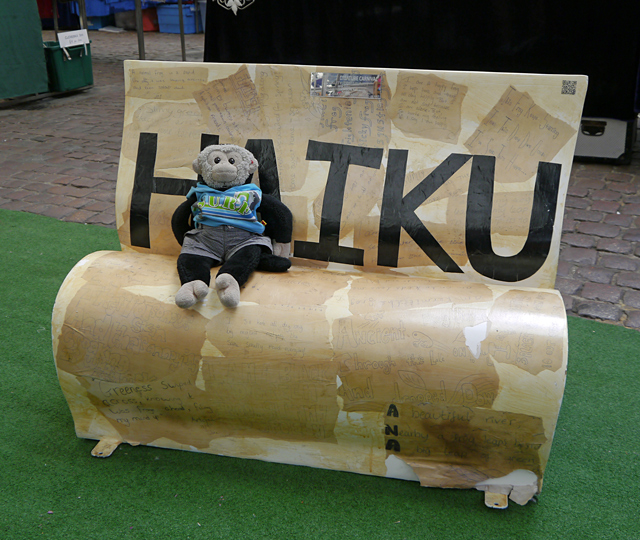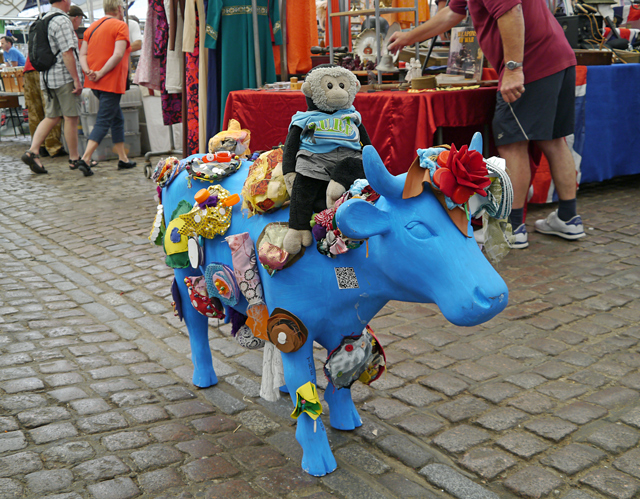 Near the
Time Machine bench
in Greenwich Park is a regular park bench with a good view across the River Thames towards Canary Wharf.
(24-Jul-2014)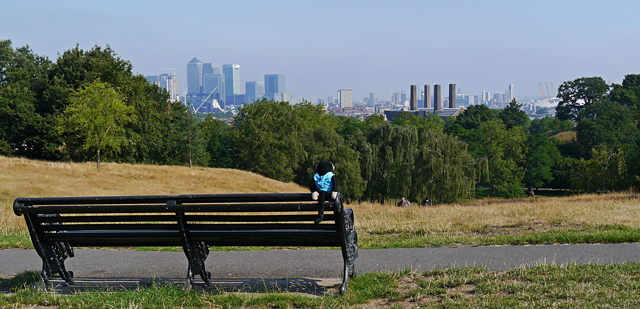 In the rear courtyard of the Royal Observatory, on the other side from the Time Machine bench, is a statue of Yuri Gagarin who was the first man into space.
Mooch previously saw this statue when it was located in the Mall.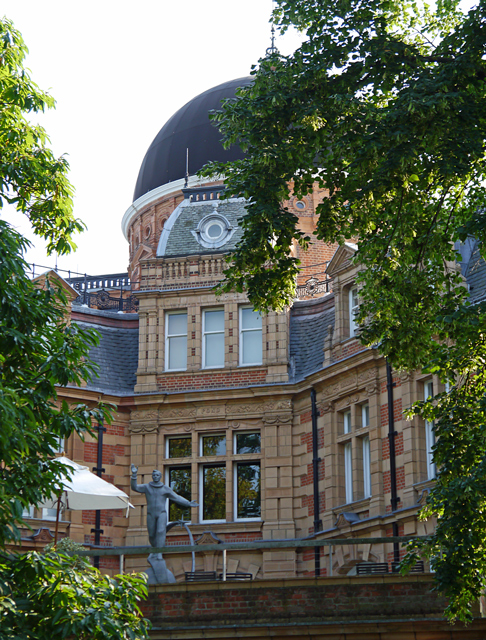 Outside the National Maritime Museum is the large ship in a bottle. This is a scaled down replica of HMS Victory by Yinka Shonibare MBE, and was shown on the Fourth Plinth in Trafalgar Square from May 2010 to January 2012.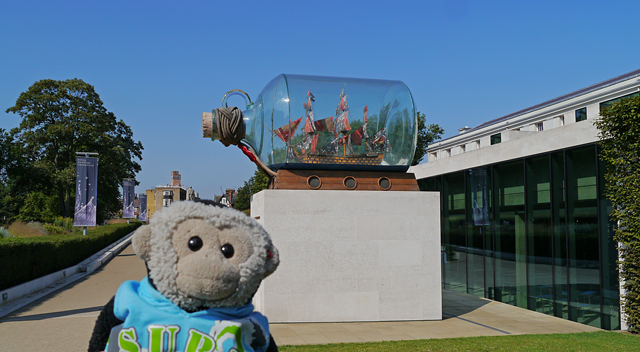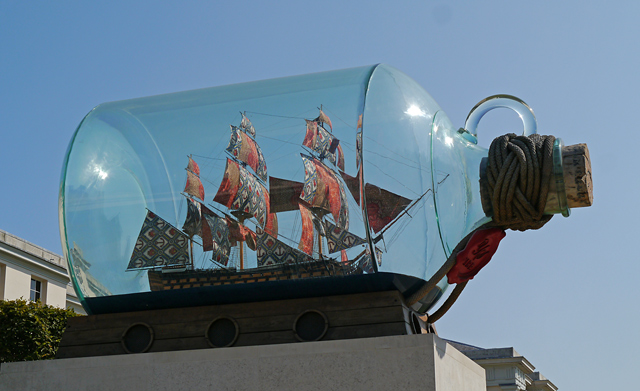 This is near where the Captain Scott bench was: