Gagarin Statue in London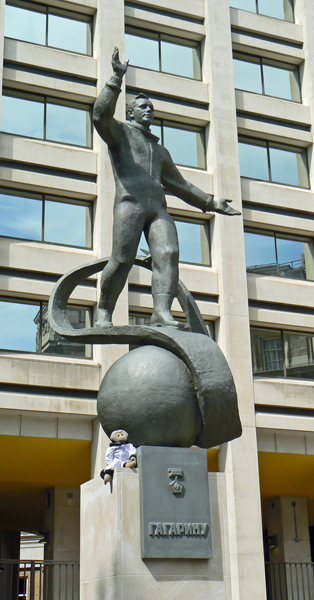 A new statue was unveiled in the Mall, and Mooch got his spacesuit on to visit it!
Mooch celebrated the first man in space here
.
The British Council building also had some typical Soviet poster art of that time.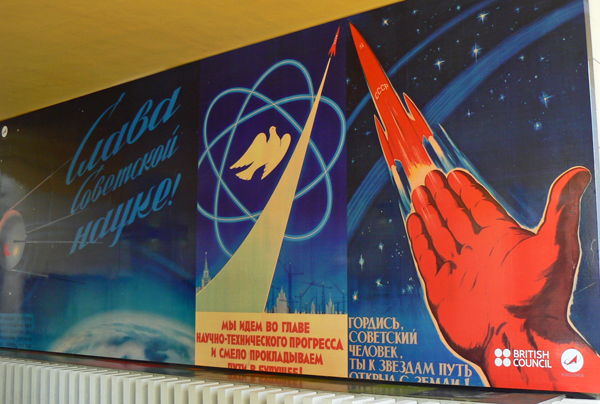 (10-Aug-2011)

The Last Shuttle!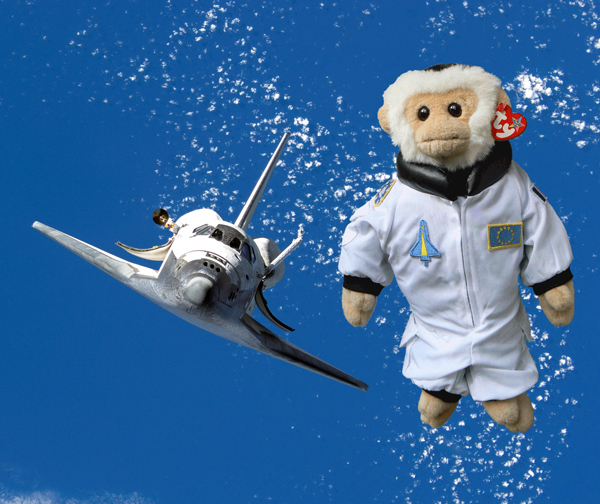 The last NASA shuttle Atlantis is due to launch on Friday 8th July 2011.
Here's Mina Mooch flying with the shuttle Discovery which had its last flight in February.
(07-Jul-2011)

Pride in Bournemouth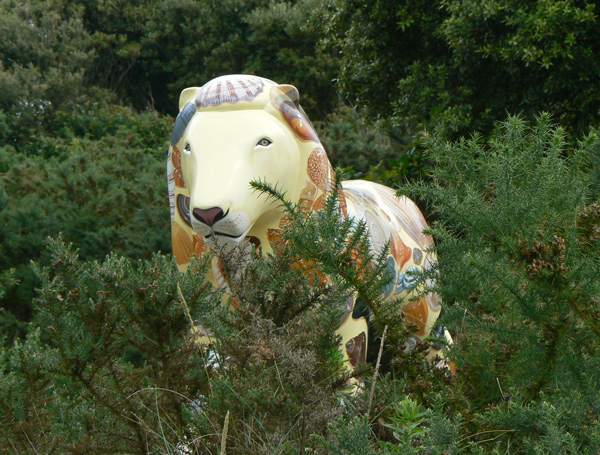 Mooch has visited Bournemouth to hunt their lions!

more...
There are more than 50 lions in, and around, Bournemouth, Dorset, for
Pride in Bournemouth 2011
which is a public art event bringing together residents, visitors, schools, artists and businesses in a fun way!
(7 pages, 06-Jul-2011)

Mooch visits Portsmouth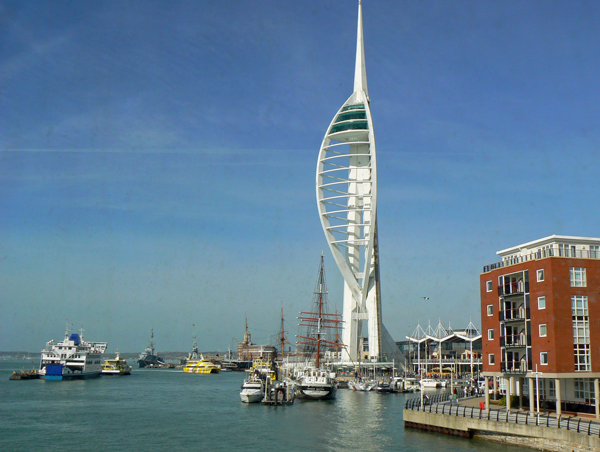 Mooch often goes to Portsmouth and here are some of his visits -
Southsea
,
Portchester
,
Harbour
and
Gunwharf Quays
.
(4 pages, 12-Jun-2011)