Mooch Birthday 2009
For their birthday in August 2009 Mooch and his family were joined by cousin Minty.
From the left: Monty (Montgomery), Moochie 2, Mooch, Minty (Araminta), Moochie 1, Mina (Wilhelmina).
(01-Aug-2009)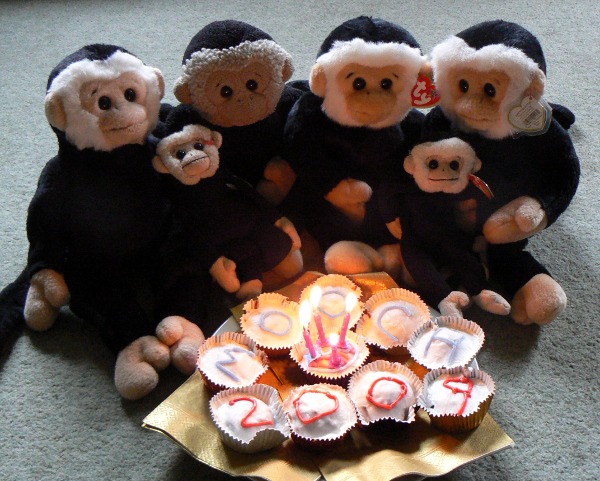 Mooch Birthday 2010
On 1st August 2010 Mooch and his family all celebrated their birthday.
Monty got a golf jumper and Mooch got a hoodie!
(01-Aug-2010)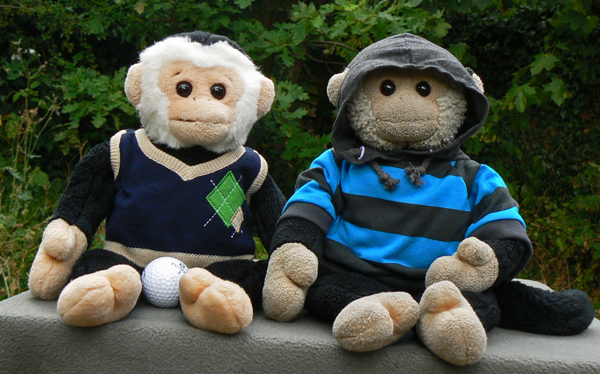 Mooch Birthday 2011
Mooch got a Star Wars costume and went around being Darth Mooch!
(01-Aug-2011)
And he got a card created by Bob.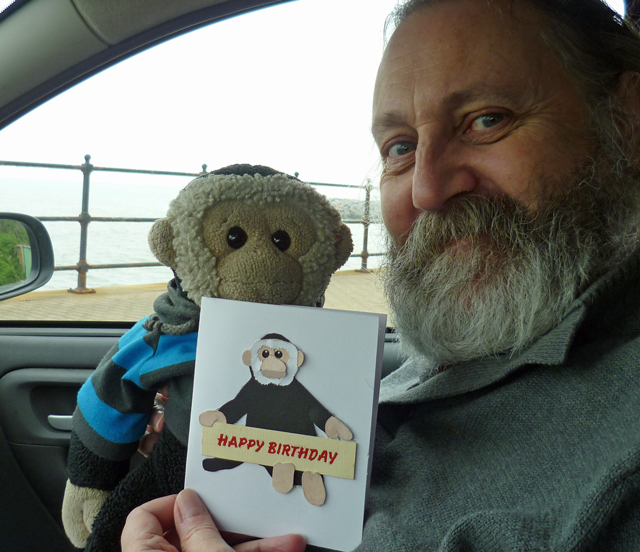 Mooch Birthday 2012
Mooch got a S.U.R.F. t-shirt, but there are no big waves in London so he had to go wake-boarding.
(01-Aug-2012)