Mooch has two sons, Moochie 1 and Moochie 2 (with the tag).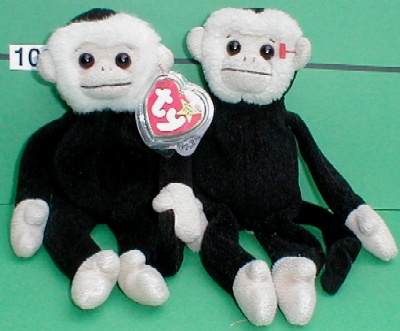 The Moochies like a drink too, but dad keeps them on soft drinks.
(28-May-2004)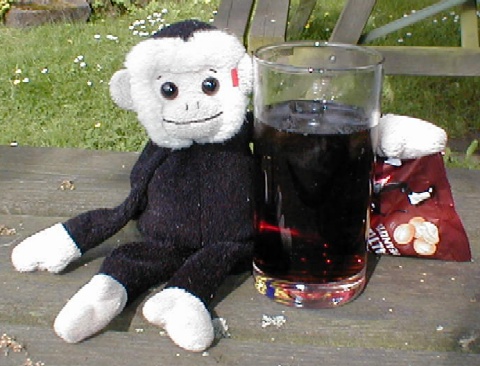 Almost as good at playing 'Bananadrama' as their dad.
(16-Jun-2002)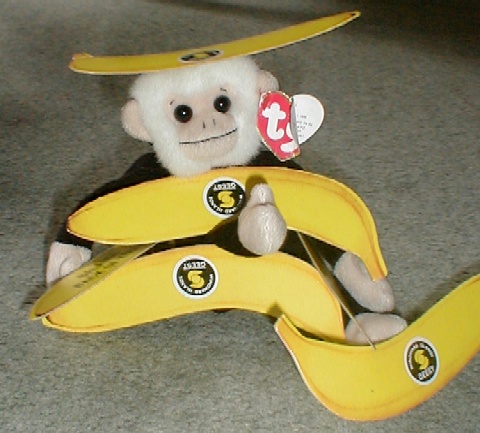 Moochie 2 pegged up to dry - someone shouldn't have had that water fight!
(20-Jul-2003)
They shared being the fairy that Christmas.
(23-Dec-2004)