Mooch is a spider monkey. He thinks he runs this site, and has a webmaster badge to prove it!
Mooch pretends to be very silly! He will always play games and likes a trip out.
Mooch plays 'Bananadrama'.
(16-Jun-2002)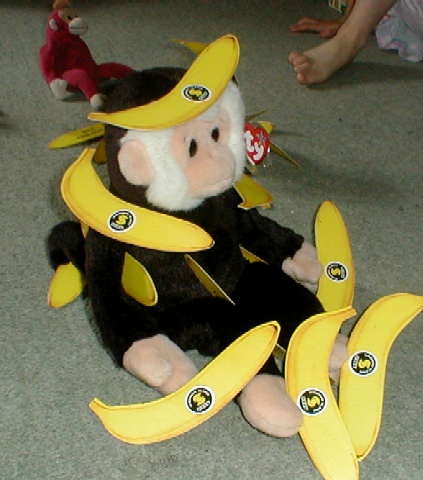 Mooch is a prawn short.
(01-Aug-2005)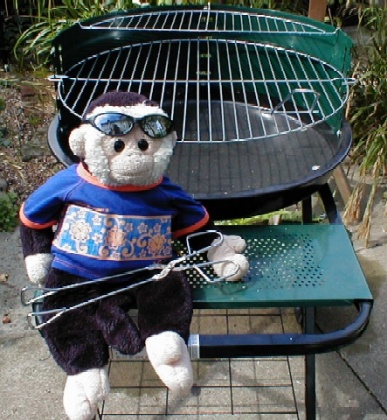 Between 2008 and 2012 Mooch made many trips to
Portsmouth and the Isle of Wight
.
Here's Mooch and his brother Monty in Ventnor, 2009.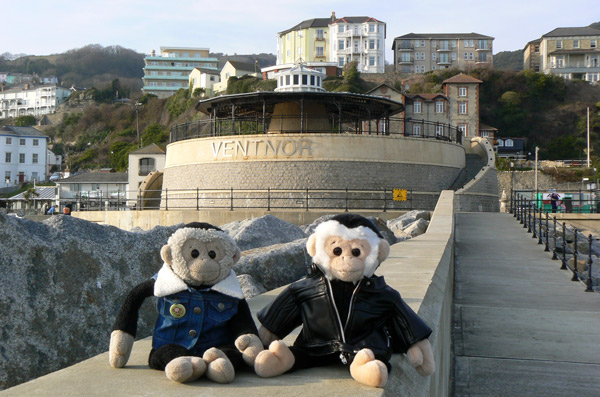 Mooch went
Elephant hunting around London
in 2010 - there were more than 260!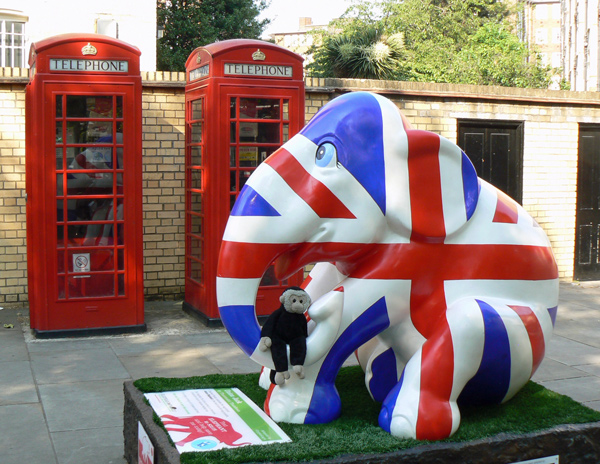 In 2011 Mooch went to
Bletchley Park
and got his hands on a German Enigma machine.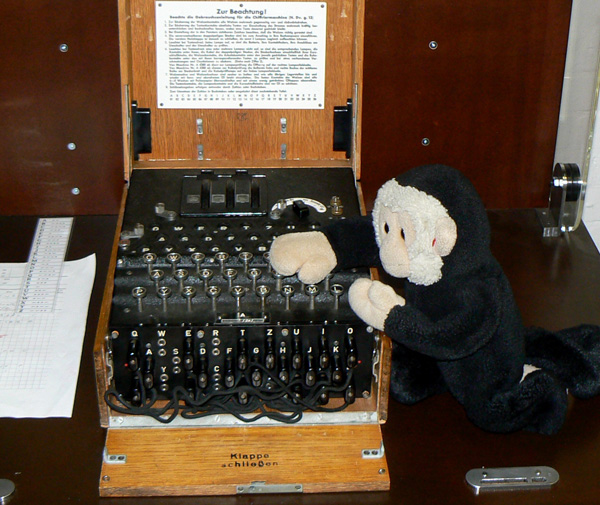 Mooch did
Wow Gorillas in Bristol 2011
.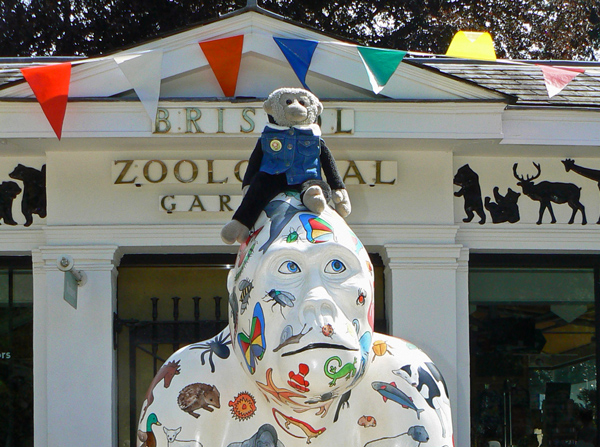 Mooch went to the
Submarine Museum
in 2012 - he loves a button to push, or a handle to turn!