Mooch Birthday 2006
For his birthday in August 2006 Mooch got big (black and) white hunter shorts and a pith helmet.
He had great fun tracking the Guiness bottle through the jungle.
(01-Aug-2006)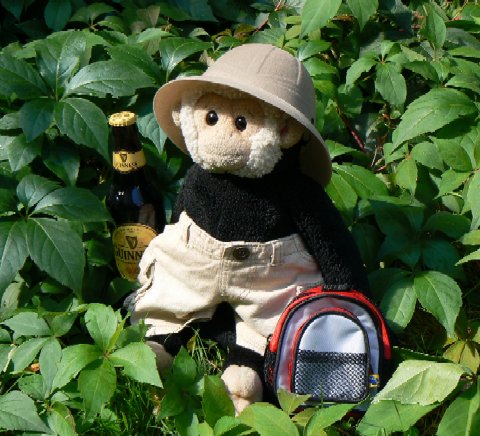 Mooch Birthday 2007
In 2007 Mooch got a leather jacket - and decided he really needed a bike to go with it!
(29-Aug-2007)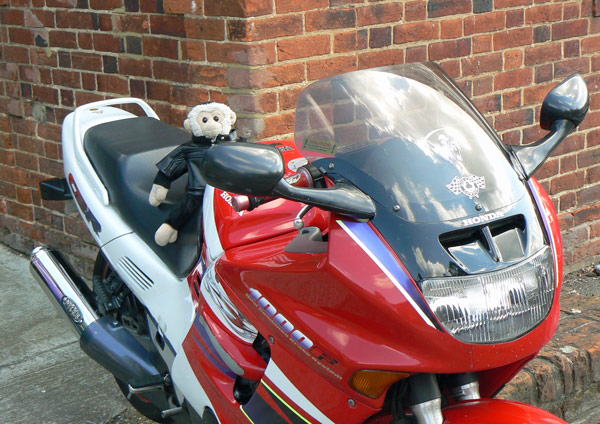 Mooch Birthday 2008
In 2008 Mooch gets to celebrate with his sister Mina - isn't she clean!
Mina is actually Wilhelmina, and is a partial vampire like her namesake from the Dracula book,
so is able to go out in bright sunshine and
likes garlic
.
(01-Aug-2008)