Mooch visited
The Royal Navy Submarine Museum
in Gosport, near Portsmouth.
Mooch started at HMS Alliance which is currently awaiting external renovation.
(09-Mar-2012)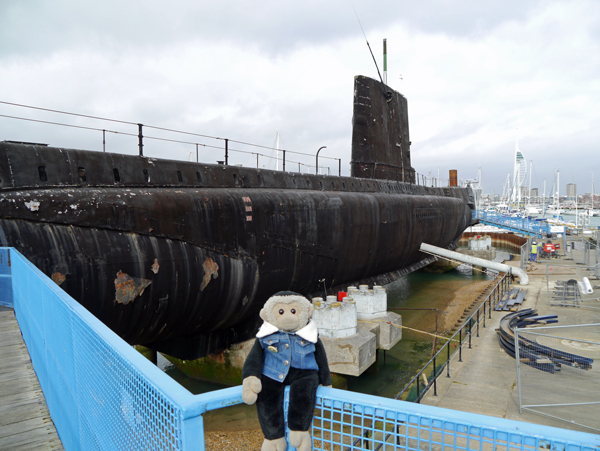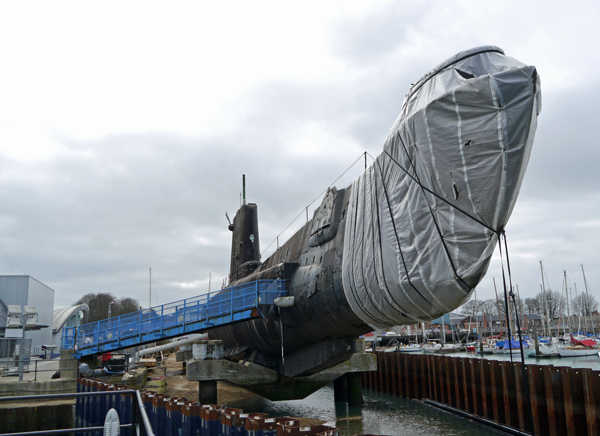 Mooch liked the tour through HMS Alliance which was launched in 1947.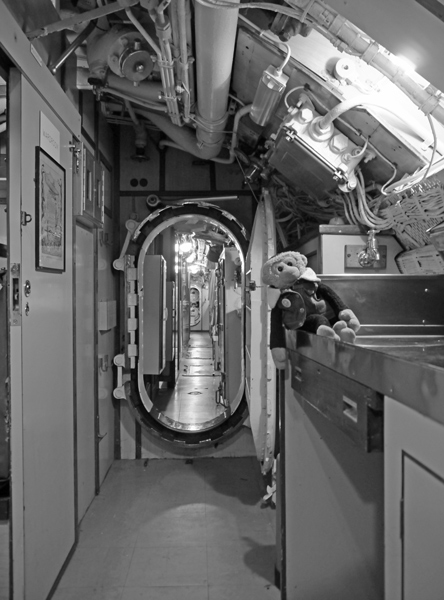 Here's Mooch sitting at the periscope in the main control room.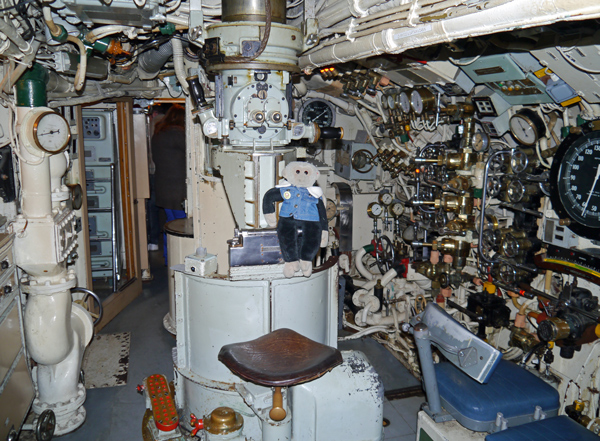 The radio room, and then the noisy diesel engine room of HMS Alliance.