Mooch found lots of exhibits to sit on, like this Mk24 Tigerfish torpedo.
(09-Mar-2012)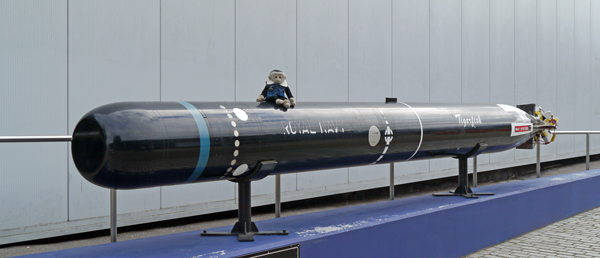 In the museum Mooch found a replica of the American Turtle submersible which was used in an attack on HMS Eagle in New York Harbor during 1776.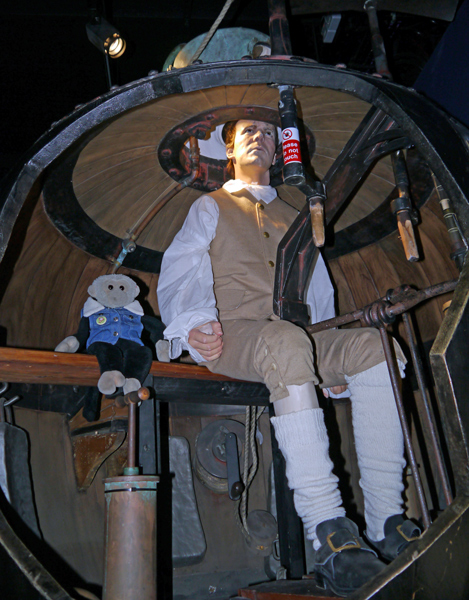 And of course Mooch found his tot of rum!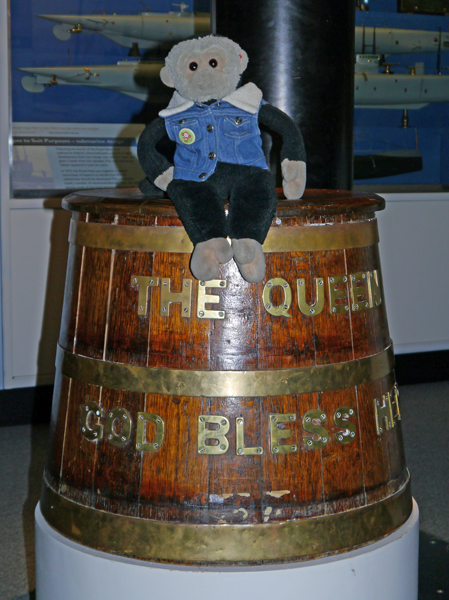 The Jolly Roger, skull and cross-bones, flag was adopted as the battle ensign of the Royal Navy Submarine Service. The symbols on the flags indicate the activities of that submarine's mission.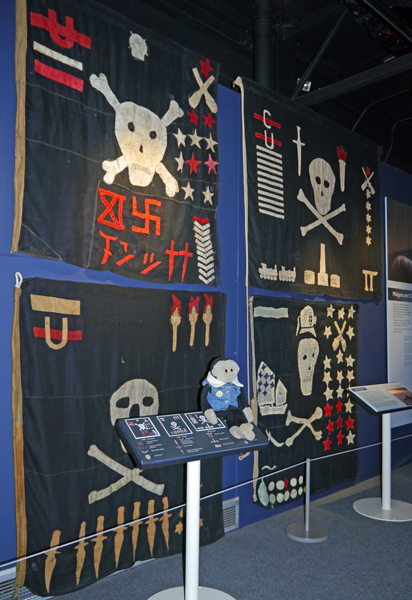 There are lots of paintings and models in the museum - this is HMS Dreadnought.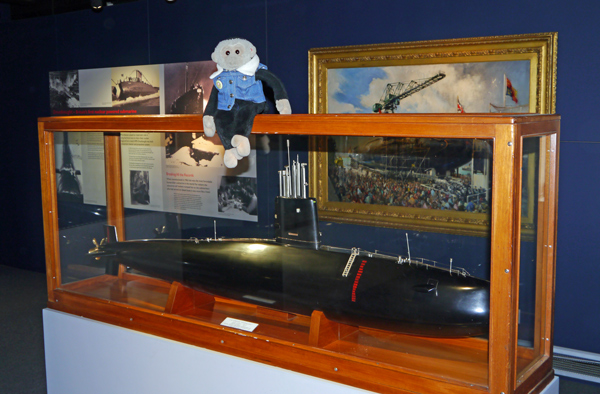 This is HMS X24 a midget submarine of World War 2.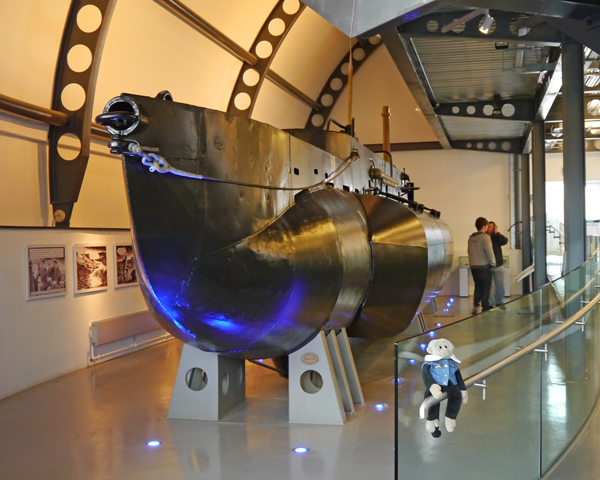 The crew of four had very little room inside X24.