This is Holland 1 which was the Royal Navy's first submarine, launched in 1901.
(09-Mar-2012)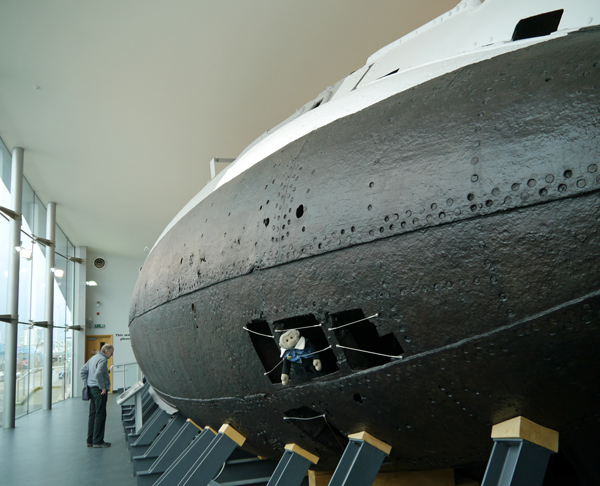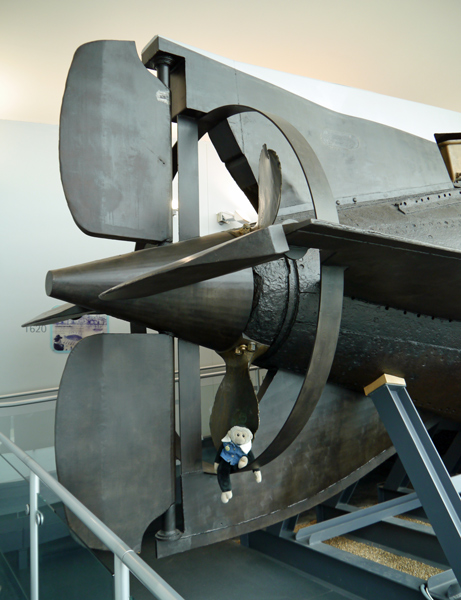 Mooch is sitting next to the torpedo tube of Holland 1.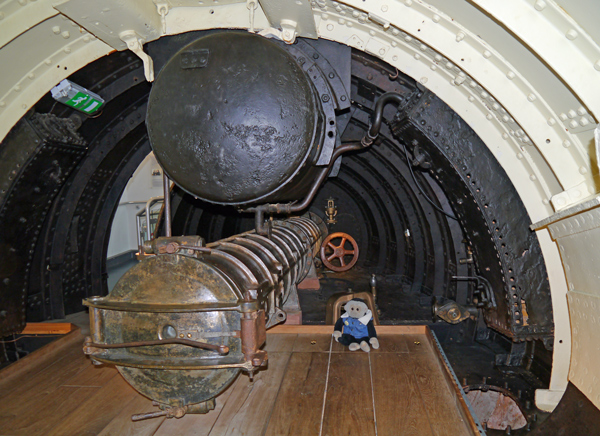 This is the torpedo tube exit with the bow cap partially raised.
Mooch liked the children's picnic submarine!.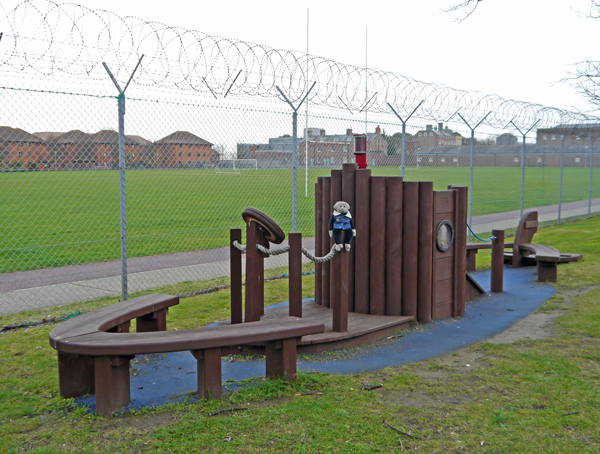 This is the conning tower of HMS E17 a World War 1 submarine.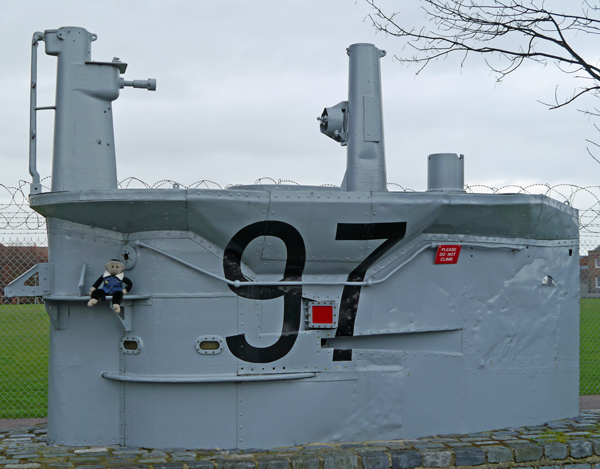 Mooch makes friends with a JIM suit which allowed one man to make deep dives.