Pooh Sticks at Pooh Bridge
Earlier this year Winnie-the-Pooh took Mooch for a game of Pooh Sticks at the Pooh Bridge.

more...
This week a new Pooh book is published - "Return to the Hundred Acre Wood" is the first for over 80 years!
(2 pages, 13-Jul-2009)

Croydon Mela 2009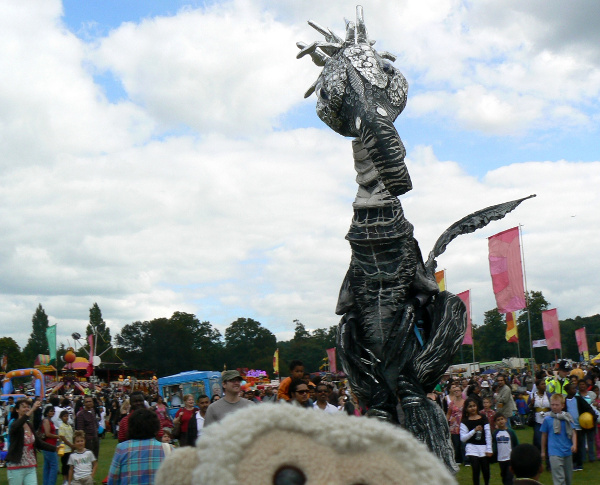 Mooch went to the Croydon Mela at the Croydon Summer Festival on 2

nd

August 2009.

more...
Watch out Mooch it's behind you!
(3 pages, 02-Aug-2009)

Bob & Una's 1940s Memoirs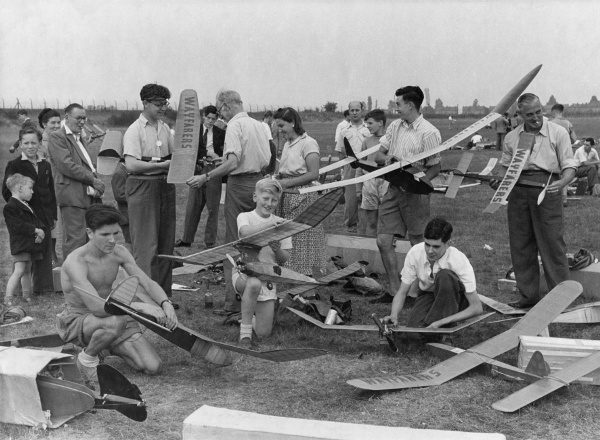 Bob and Una are in this picture of some of the members of the Wayfarers model aircraft club at Radlett Aerodrome sixty years ago (28
th
August 1949). Their memoirs of the 1940s, including World War II, can be found here:
Bob's 1940s in HTML
Bob's 1940s in PDF
Una's 1940s in HTML
Una's 1940s in PDF
(
Memoirs start page
)
A large version of this pic, with extra information, is on a
photo page here
.
(photo Watford Observer) (134 pages, 25-Aug-2009)

Mooch's Birthday!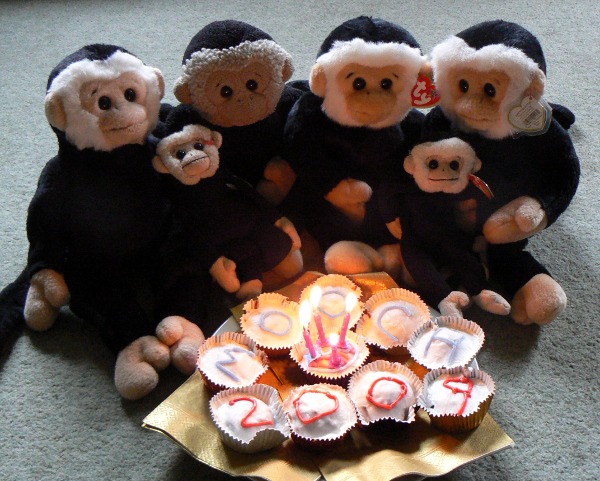 All the Mooch monkeys share the same birthday of 1
st
August.
For their birthday in August 2009, Mooch and his family were joined by cousin Minty.
From the left: Monty (Montgomery), Moochie 2, Mooch, Minty (Araminta), Moochie 1, Mina (Wilhelmina).
Previous birthdays are here.
(4 pages, 01-Aug-2009)

Mooch on the moon - One giant leap for Moochkind!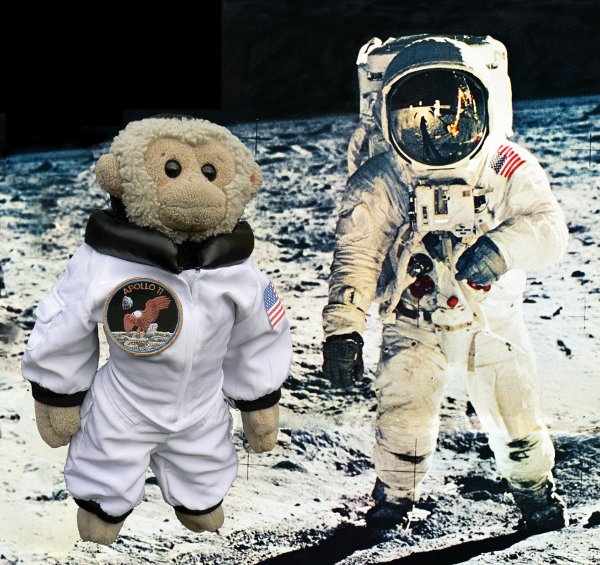 The 20
th
July 2009 is the 40
th
anniversary of the first man on the moon - Neil Armstrong.
Here's Mooch with Buzz Aldrin, the second Apollo 11 astronaut on the moon.
(16-Jul-2009)