Mooch goes to the Isle of Wight again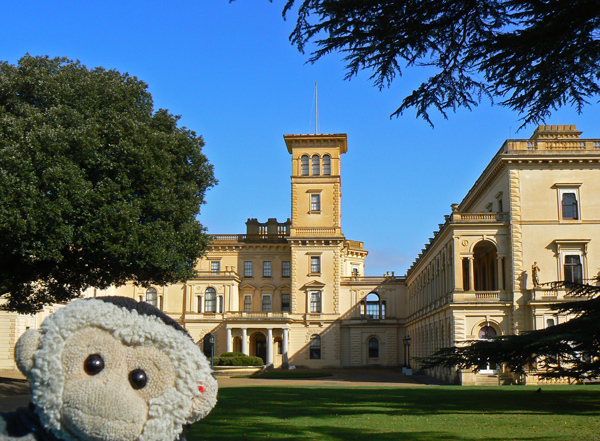 Mooch regularly goes to the Isle of Wight and here are some of his latest visits:
Cowes
,
Osborne House
,
Amazon World
and
Bonchurch
.
(21 pages, 26-Apr-2011)

Mooch follows Gagarin into space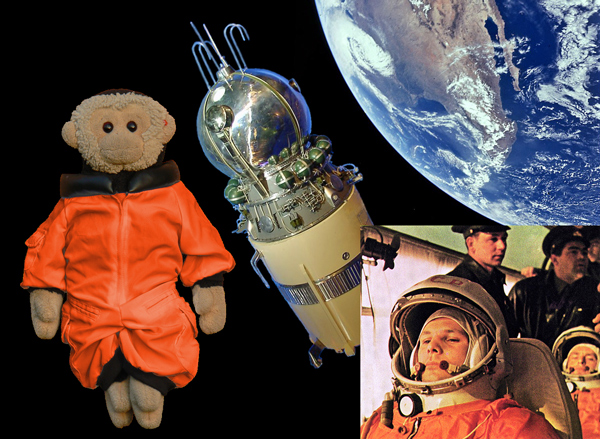 The 12
th
April 2011 is the 50
th
anniversary of the first manned spaceflight in 1961 by Yuri Gagarin. The picture shows a spacecraft of the same type as Vostok 1 that carried Gagarin. The archive photo shows cosmonaut Gagarin in his orange spacesuit in the transit coach on the way to the launch pad. Behind him is the backup pilot Gherman Titov who flew in Vostok 2 a few months later.
A new movie has been created by
www.firstorbit.org
and the International Space Station to show what Gagarin would have seen during his flight, and was premiered on YouTube on Tuesday 12
th
2011.
(09-Apr-2011)
Mooch also visited the new
Gagarin statue in London
.

Mooch does his Census form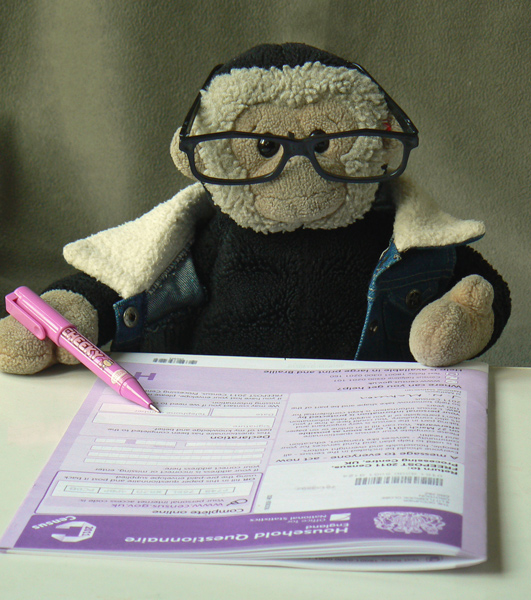 Today, 27-Mar-2011, is Census day in the UK and Mooch filled in his form!

Runnymede, the Kennedy & Magna Carta Memorials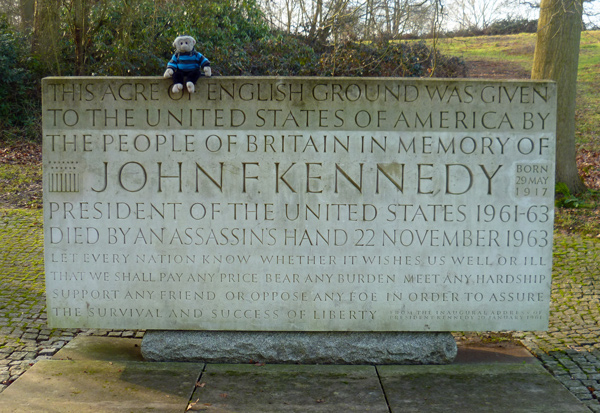 Mooch visited the Kennedy Memorial at Runnymede
50 years after President Kennedy's inauguration in January 1961. The land around was gifted to United States of America - so Mooch got to the USA without needing a passport or visa! Mooch also visited the nearby
Magna Carta Memorial
.
(2 pages, 30-Jan-2011)