Books About Town
was a public art event in London during summer 2014 to promote literacy.
There were 50 BookBenches scattered around central London.
26
The World of Dr. Seuss
- Theodor Seuss Geisel - Theodor Seuss Geisel (artwork) created by Jane Headford -
More London / The Scoop
(17-Jul-2014)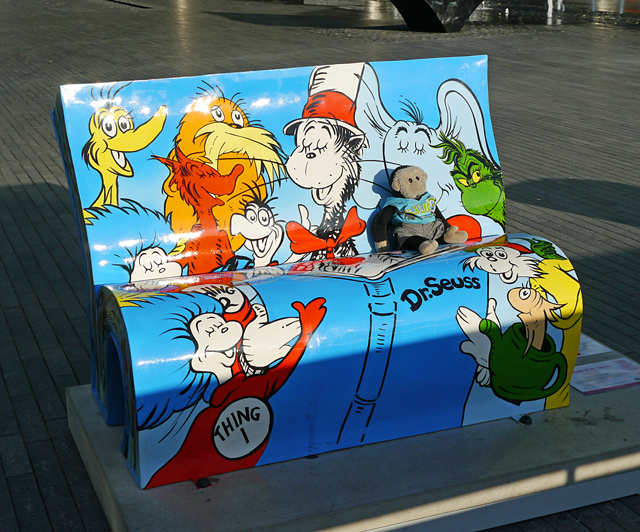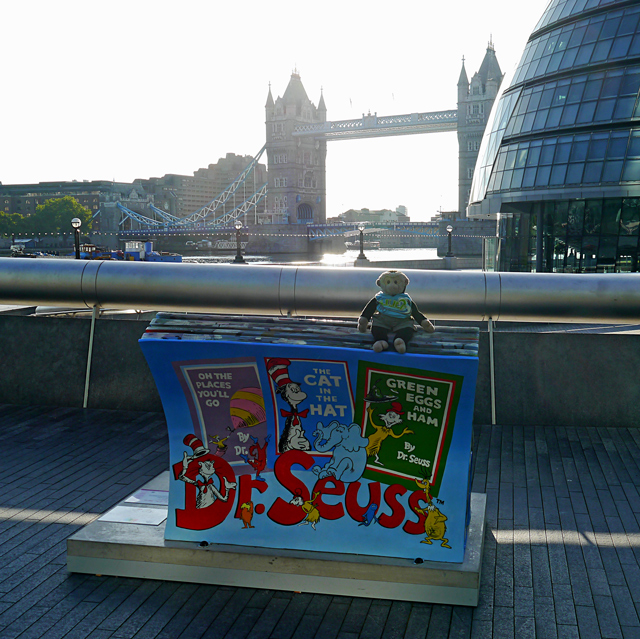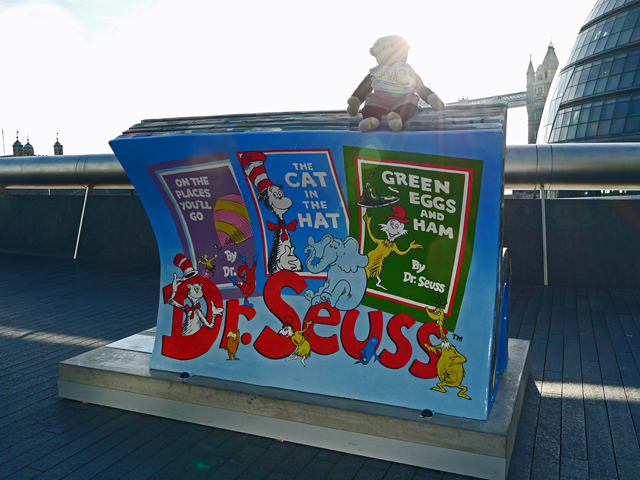 27
Brick Lane
- Monica Ali - Charlotte Brown -
London City Presbiterian Church / Aldersgate Street / Postman's Park
(08-Sep-2014)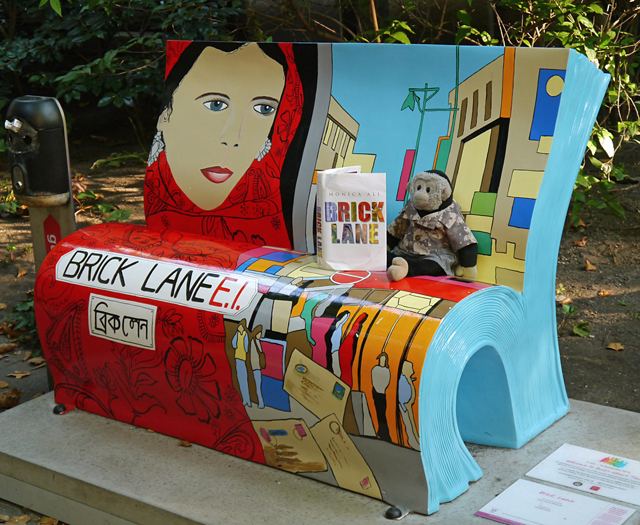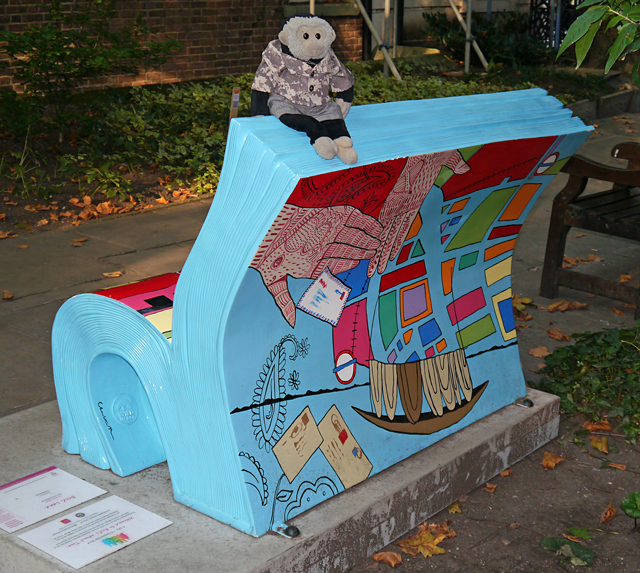 28
Wisden Cricketers' Almanack
- John Wisden (founder) - Trevor Skempton -
Guildhall Courtyard / Basinghall St
(08-Sep-2014)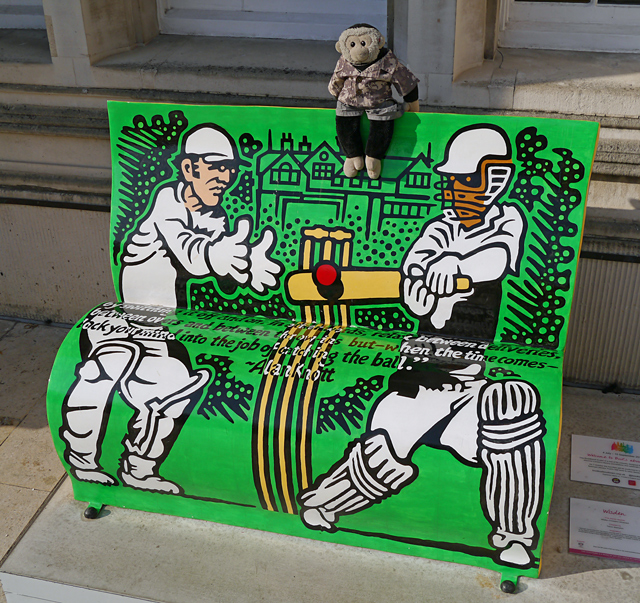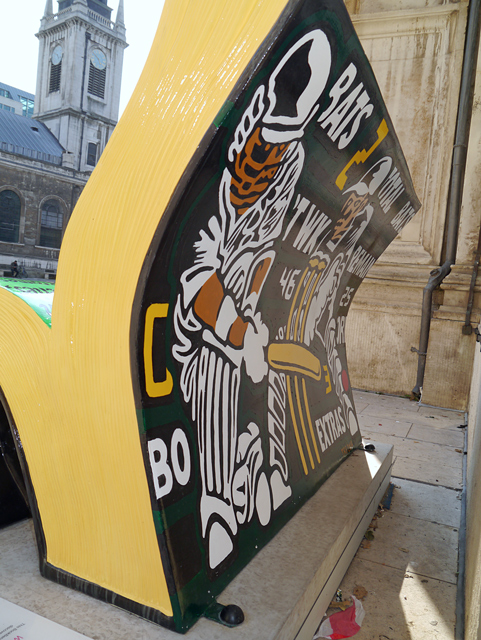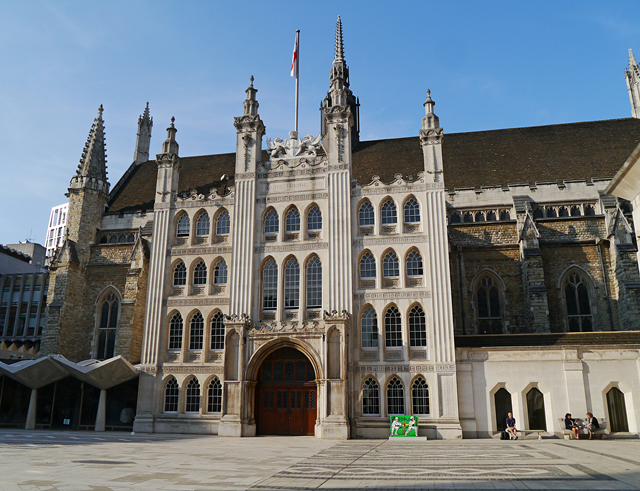 Another book bench which attracted rubbish: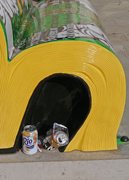 29
The Wind in the Willows
- Kenneth Grahame - Mik Richardson -
Royal Exchange / Cornhill
(08-Sep-2014 / 10-Sep-2014)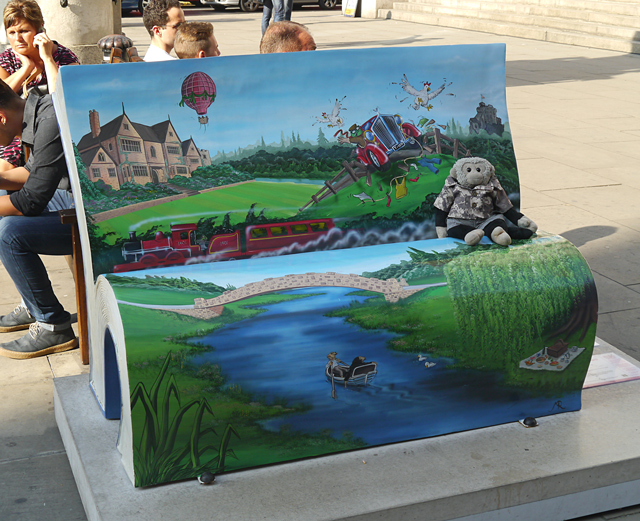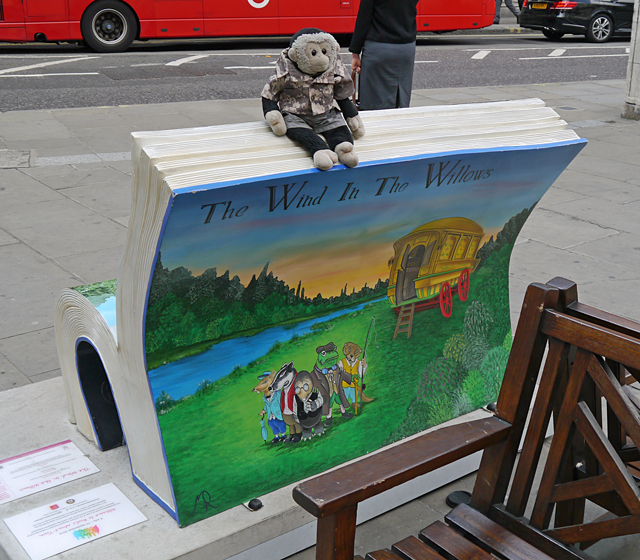 30
Sit here at your own risk - A Brief History of Time
- Stephen Hawking - Paraig O'Driscoll -
Royal Exhange Buildings / Cornhill / Threadneedle Street
(10-Sep-2014)
Mooch says
Hi
to the friendly Chinese chefs taking their break sitting on the bench.