Books About Town
was a public art event in London during summer 2014 to promote literacy.
There were 50 BookBenches scattered around central London.
1
The Extraordinary East Wind - Mary Poppins
- P.L. Travers - Darel Seow -
Festival Gardens / St Pauls Churchyard / New Change
(17-Jul-2014)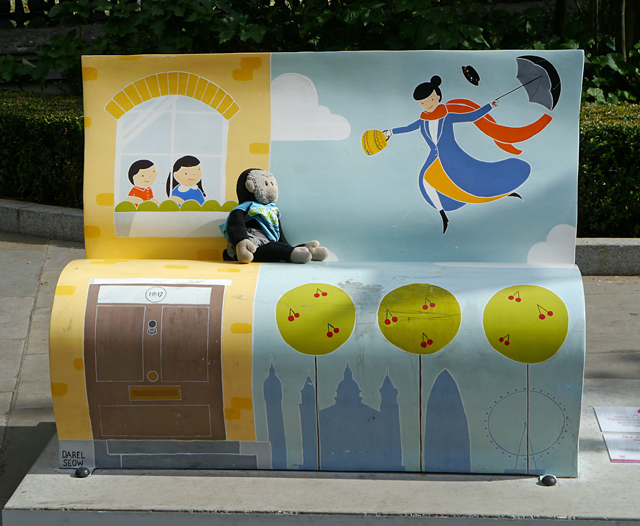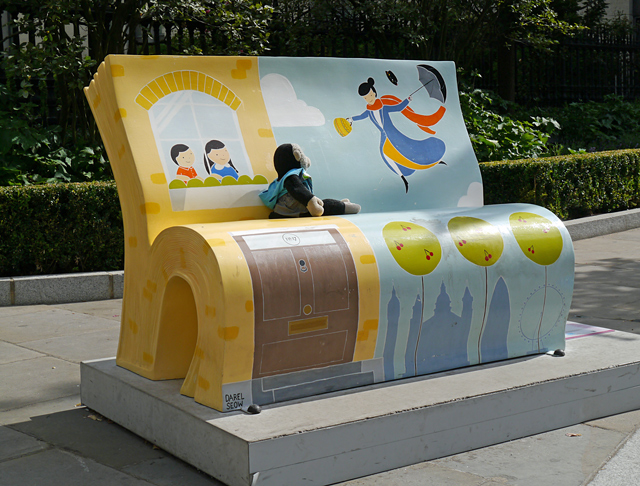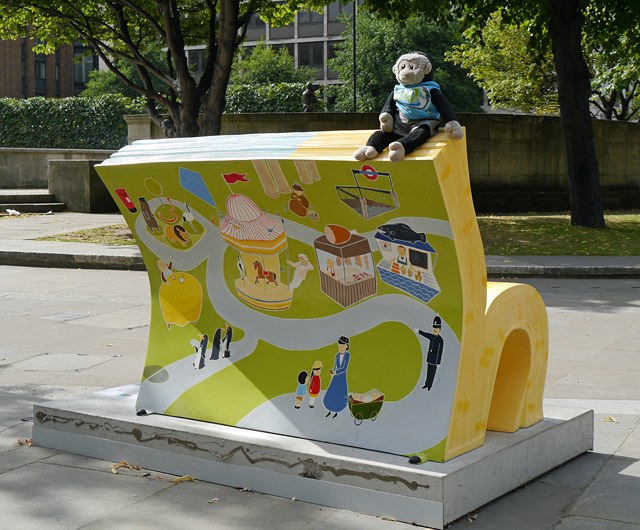 This bench was one of those retro-fitted with "monkey bars" because of damage.
(13-Sep-2014)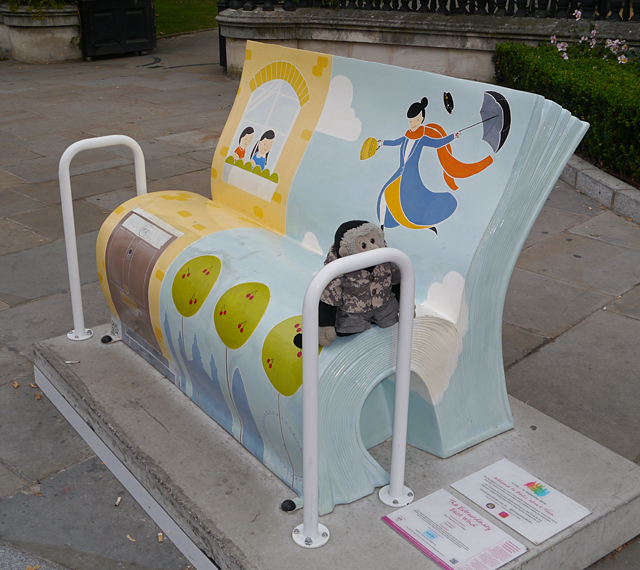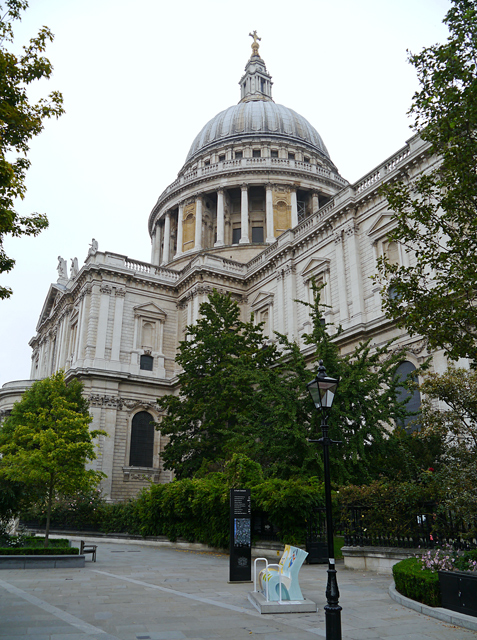 2
We're Going on a Bear Hunt
- Michael Rosen / Helen Oxenbury -
Helen Oxenbury (design) created by Gerard Strong -
Greenwich Park Flower Garden
(24-Jul-2014)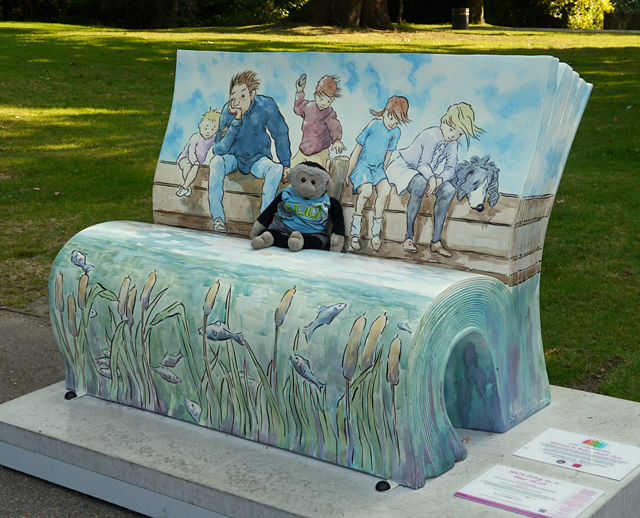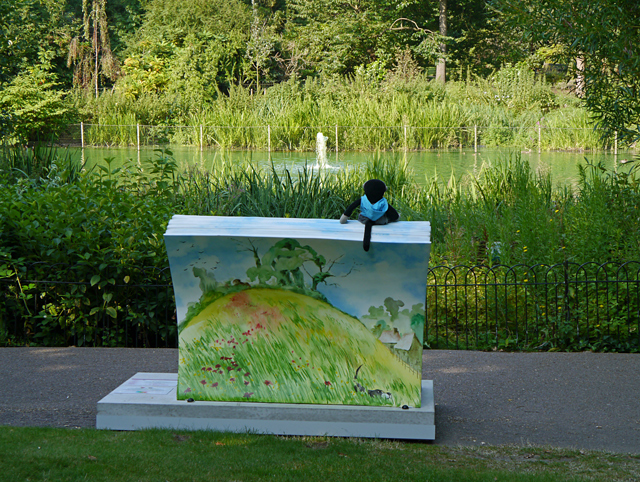 3
Always try to be a little kinder than is necessary - Peter Pan
- J.M. Barrie - Sian Storey -
Red Lion Square Gardens
(10-Sep-2014)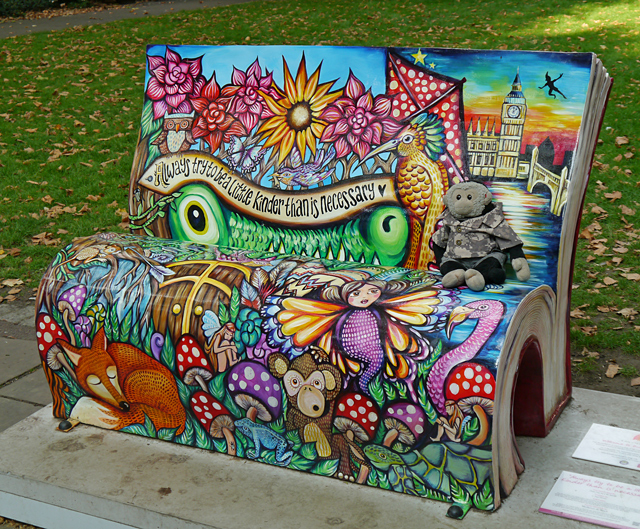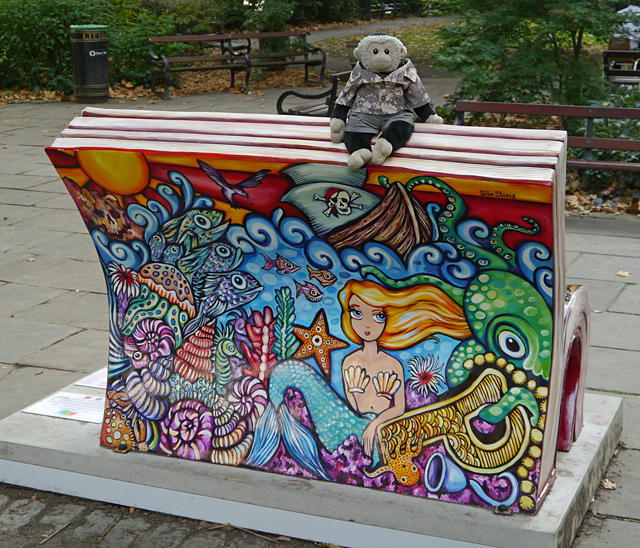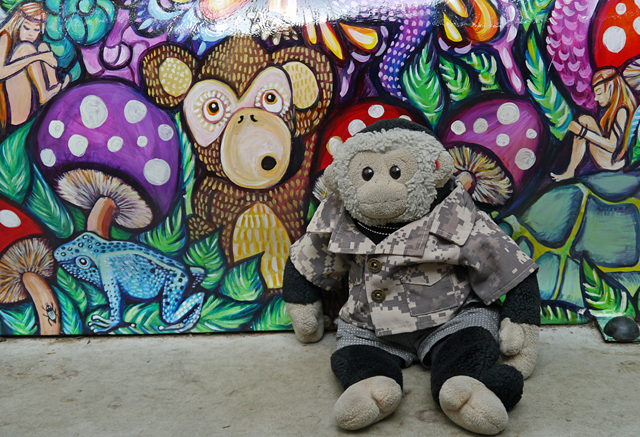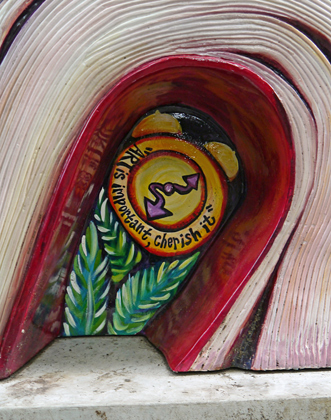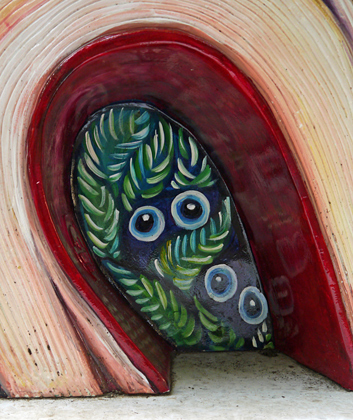 4
Usborne's That's not my... Bench
- Fiona Watt -
Rachel Wells (original illustrations) Jenny Hilborne (design) painted by Sarah Jane Richards -
Peter's Hill / St Pauls Churchyard / Queen Victoria St / Millenium Bridge
(17-Jul-2014)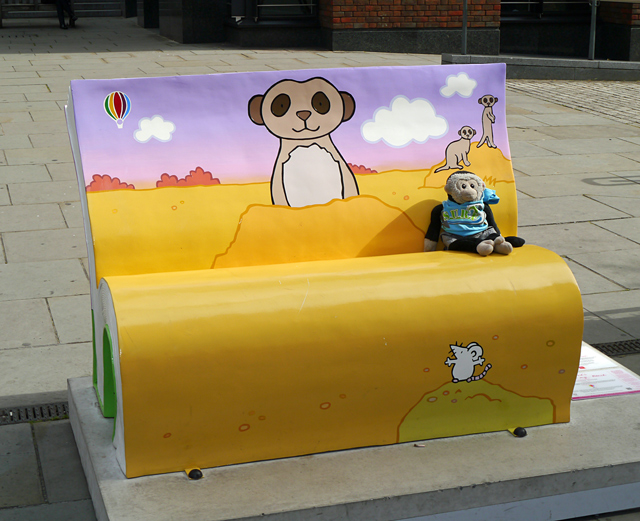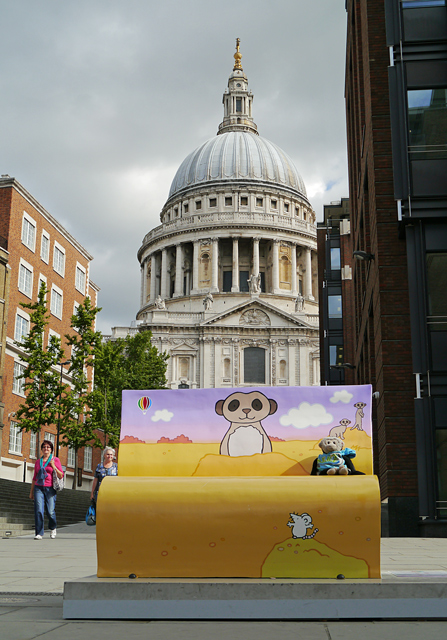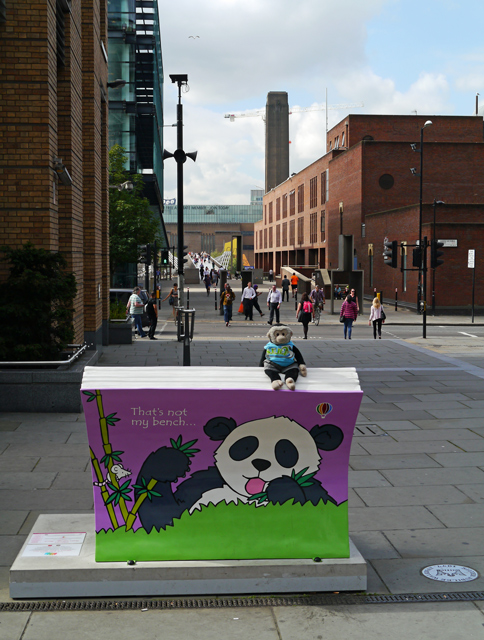 5
Pride and Prejudice
- Jane Austen - Charlotte Brown -
Queen Square Park and Garden
(10-Sep-2014)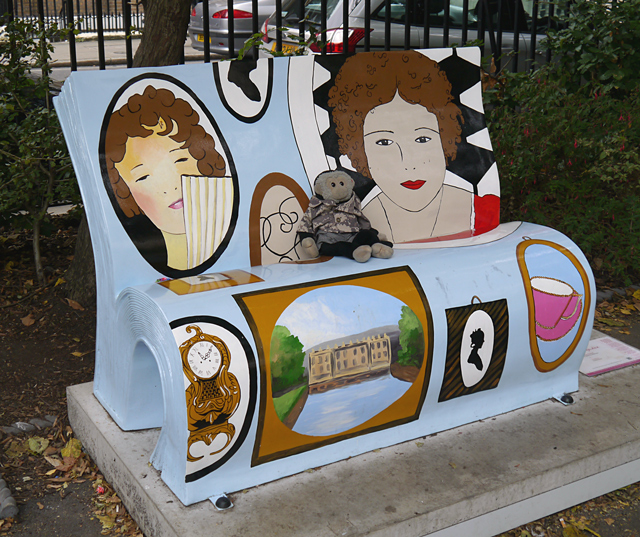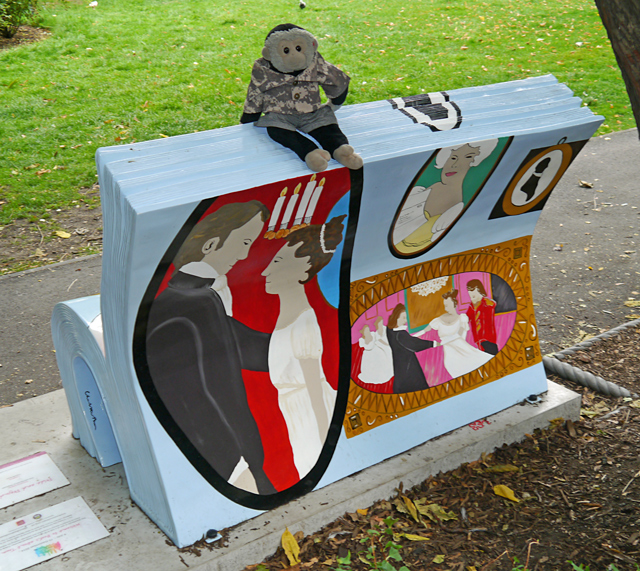 01-Jul-2014..27-May-2015 © www.mooch.org.uk 2015