Mooch had a few days in the Torbay area of Devon, which is also known as the English Riviera. This was near the end of the
Great Gorillas
public art event in 2013 to celebrate Paignton Zoo's 90th birthday. So Mooch did tourist things and went gorilla hunting at the same time.
Brixham
Looking north from Brixham across Torbay, Mooch found
Nacho
.
(07-Oct-2013)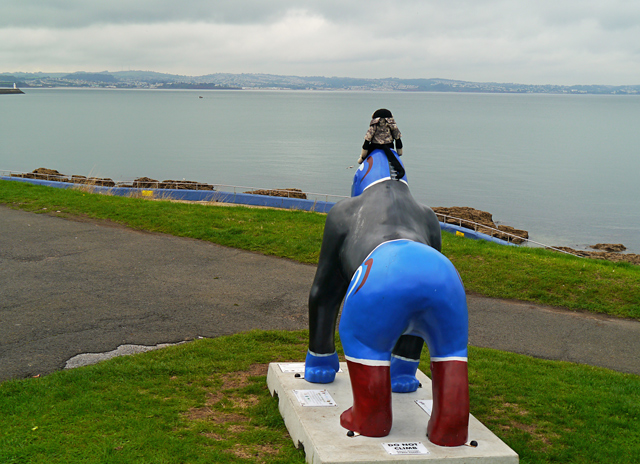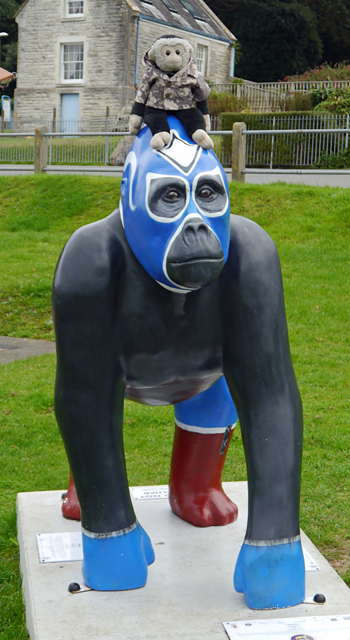 Brixham harbour is full of yachts and a replica of the Golden Hind, the ship that Sir Francis Drake sailed around the world.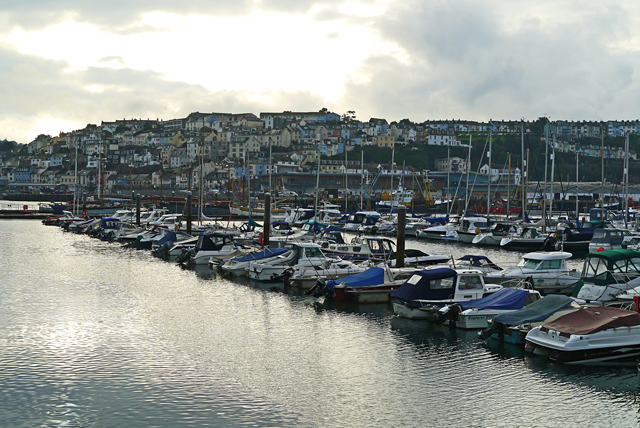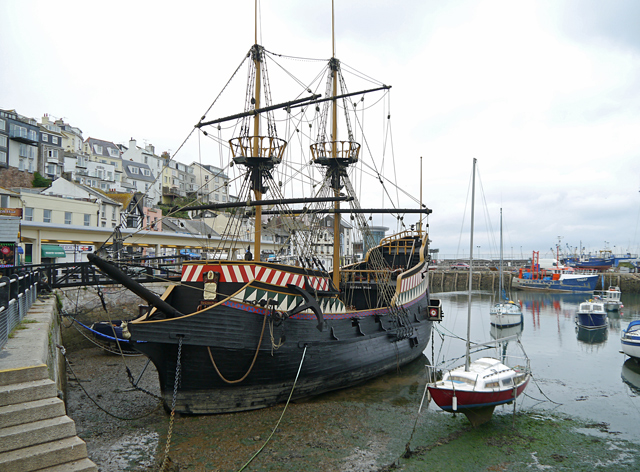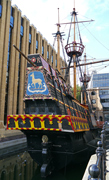 Mooch saw another replica Golden Hind in London whilst hunting buses.
The Great Gorilla
Bob
was at the Brixham yacht marina.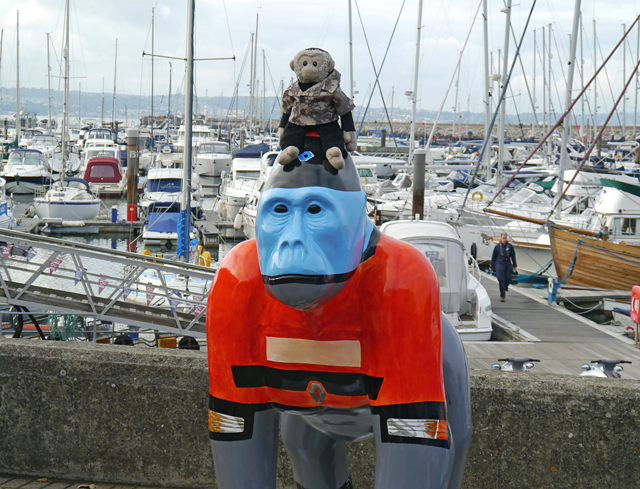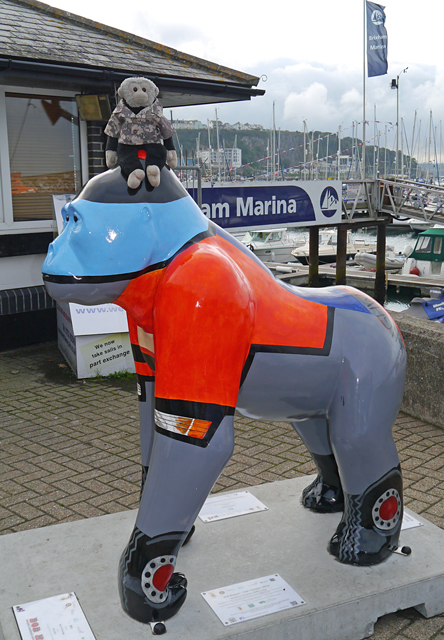 Greenway house and garden
Greenway
sits on the River Dart and was the home of mystery author Agatha Christie.
Mooch found
GiGi
enjoying the sun and the view across the valley.
(09-Oct-2013)