Mooch had a few days in the Torbay area of Devon, which is also known as the English Riviera. This was near the end of the
Great Gorillas
public art event in 2013 to celebrate Paignton Zoo's 90th birthday. So Mooch did tourist things and went gorilla hunting at the same time.
Cockington
Mooch went to
Cockington Court
near Torquay which is a manor house with a park and craft centre.
Here is one of the entrances to the park and a spider window decoration in the craft centre.
(09-Oct-2013)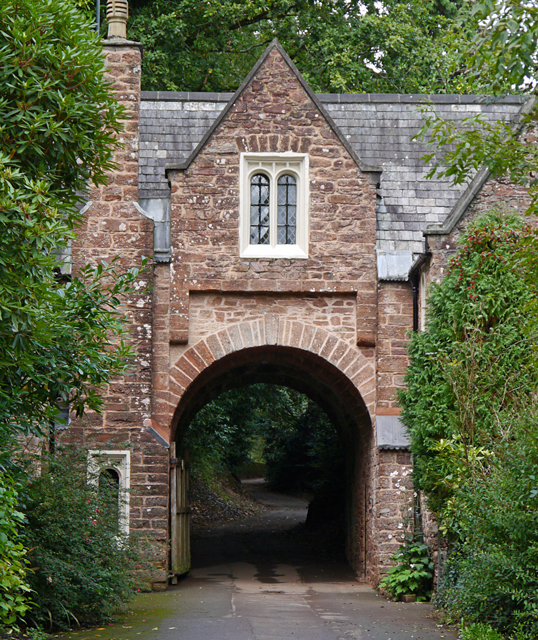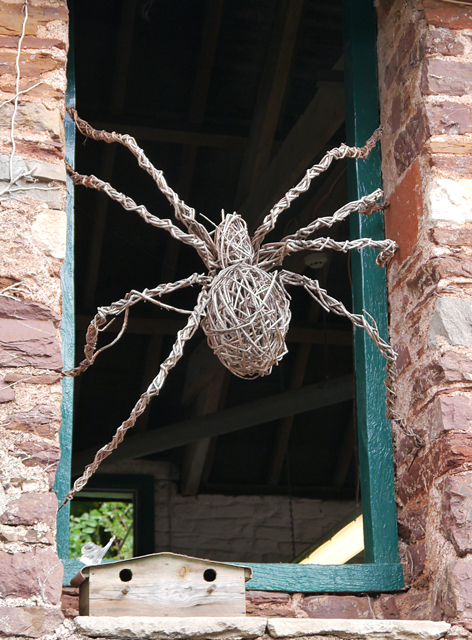 There was only one big Great Gorilla,
Hearts
inside the house, with the small gorillas called
Patch
,
ERMEdangered
and
George
.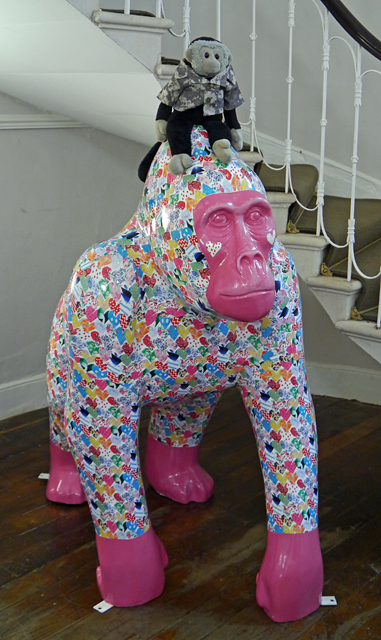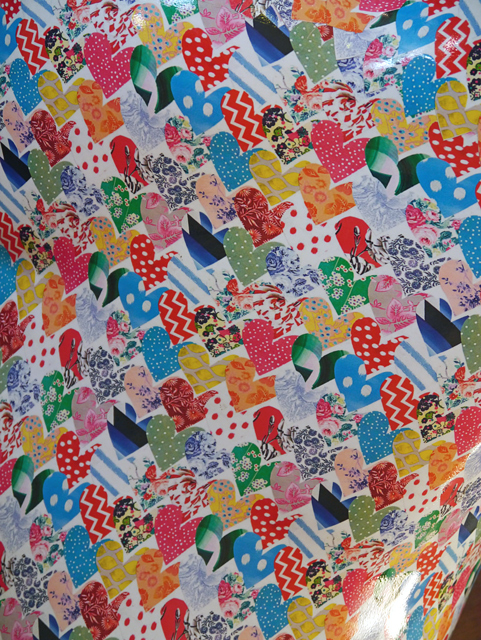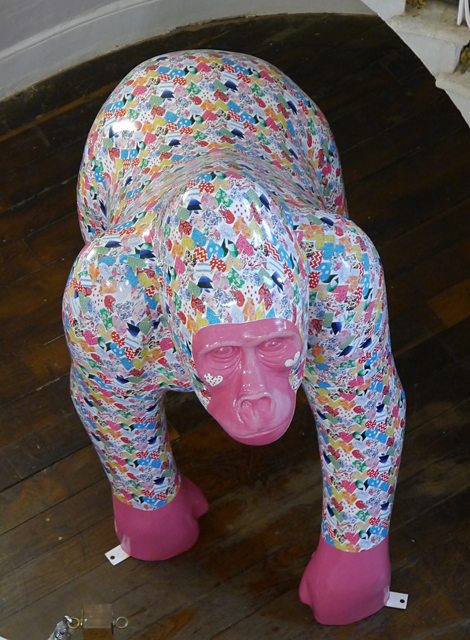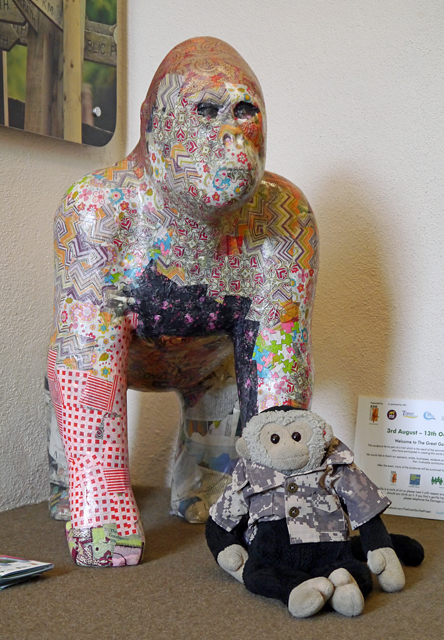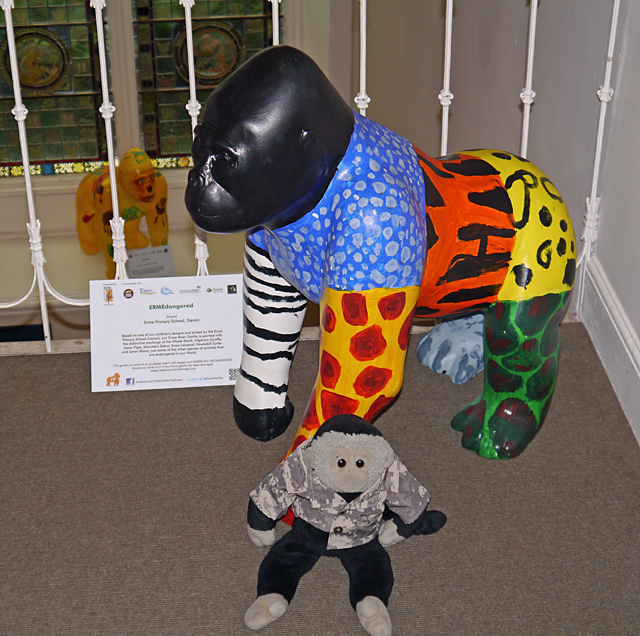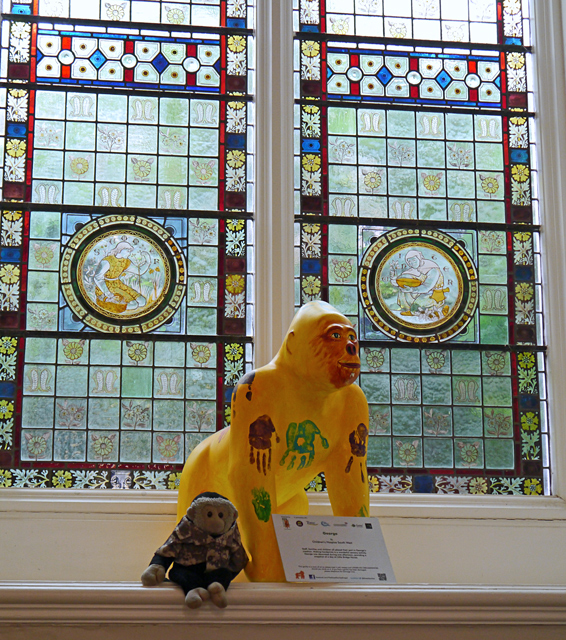 In the craft centre Mooch found another two small gorillas:
Gatsby
and
Chico
.
Chico was made with chocolate so had to stay under his wrap to keep fresh.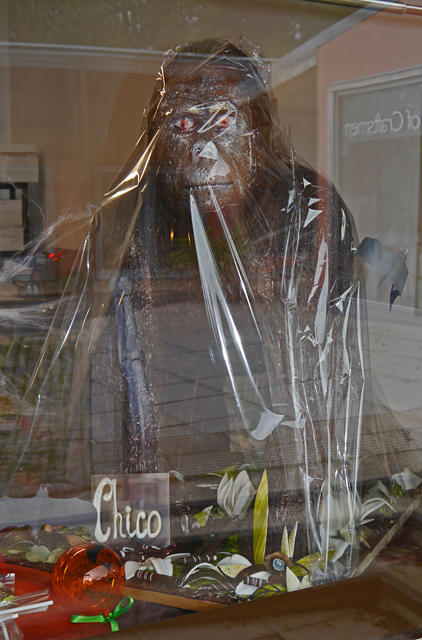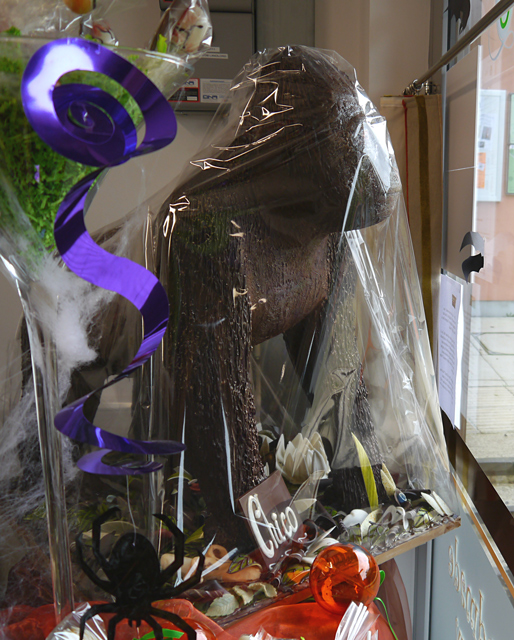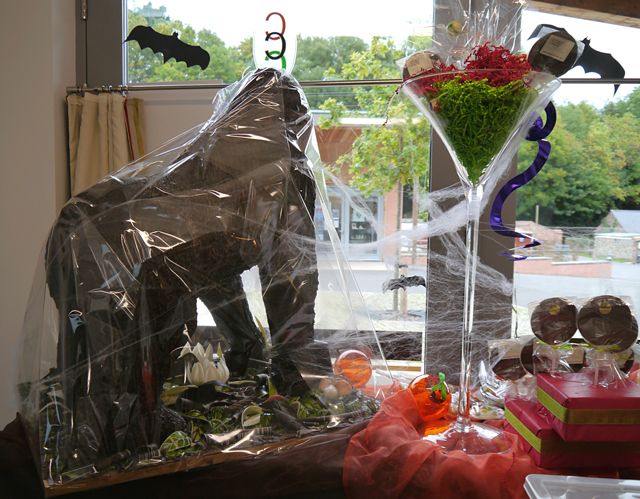 Chico was made by the
Cockington Chocolate Company
who also run the tea room in the house.