Mooch had a few days in the Torbay area of Devon, which is also known as the English Riviera. This was near the end of the
Great Gorillas
public art event in 2013 to celebrate Paignton Zoo's 90th birthday. So Mooch did tourist things and went gorilla hunting at the same time.
Torbay
Mooch enjoyed the Torbay beaches - here he is in his deckchair at Paignton, looking north to Torquay and south to Brixham.
(08-Oct-2013)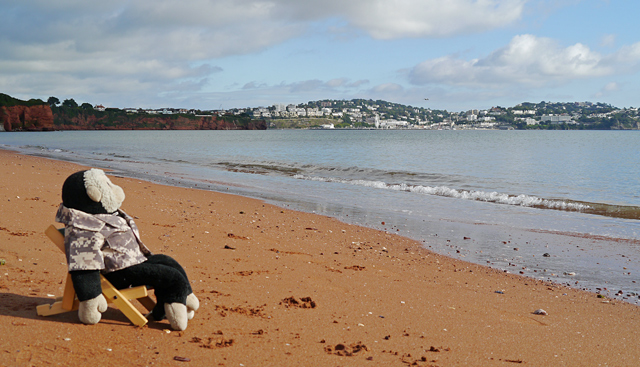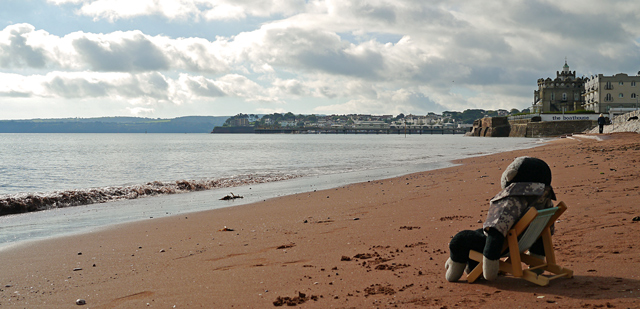 Mooch always wanted a beach hut, and he found one in black and white.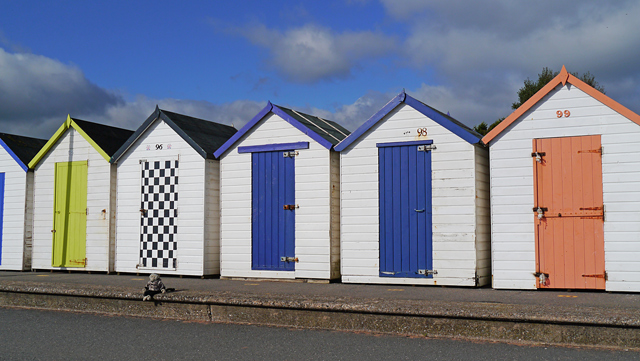 Birds waiting for the tide to turn and a view towards Torquay.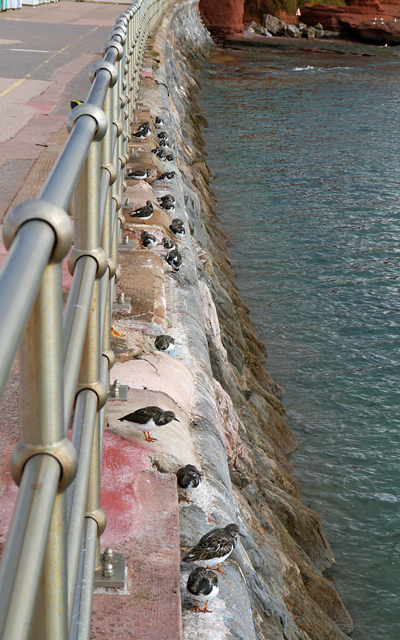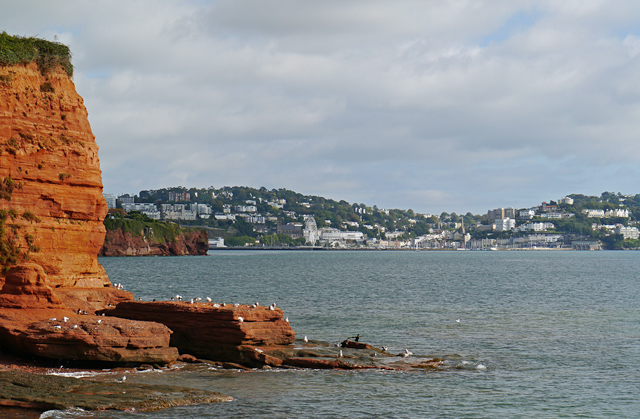 Here's Mooch sitting on his first Great Gorilla, called
Beverley
.
(07-Oct-2014)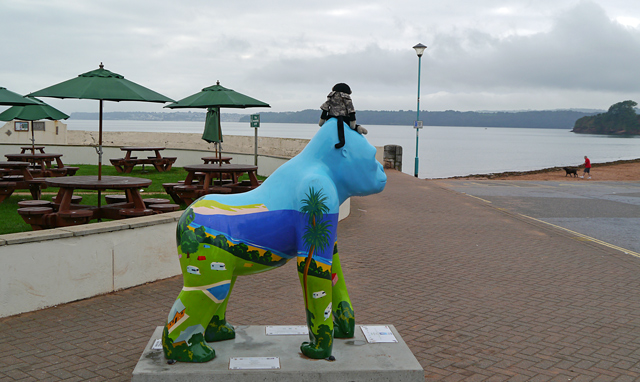 Paignton Zoo
Mooch visited
Paignton Zoo
to see the gorillas. The gorillas were inside watching the humans do repairs to their enclosure. But there were plenty of other animal friends for Mooch to see.
(07-Oct-2013)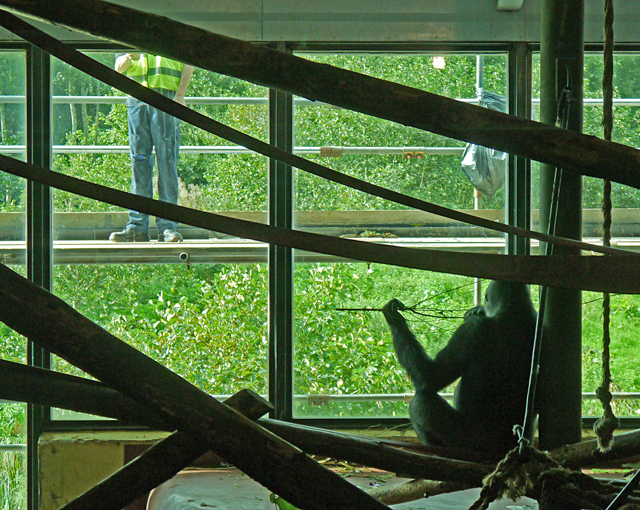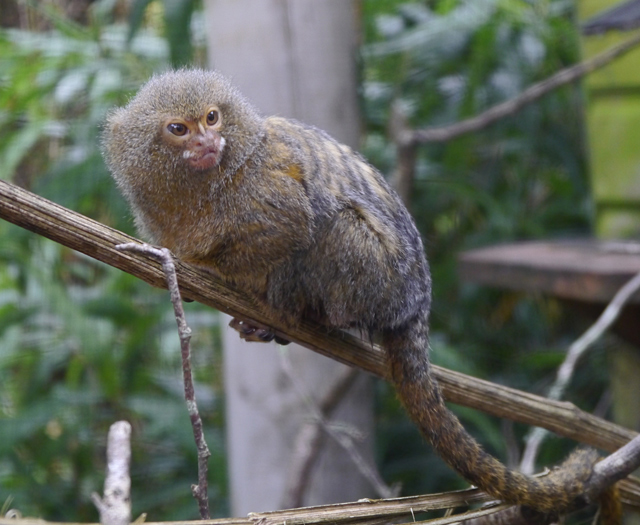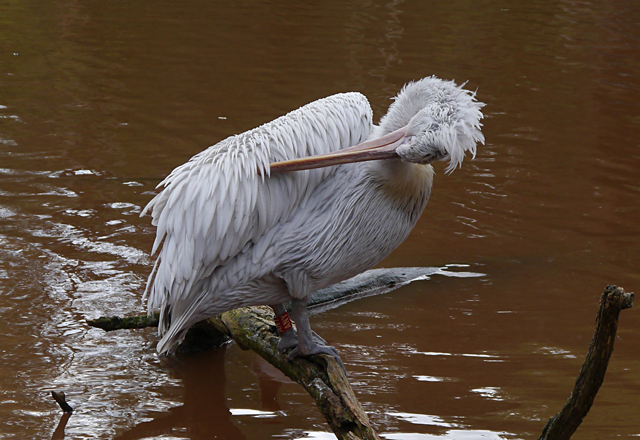 The zoo had a pair of Great Gorillas,
Herbert
and
Handy Work
.
Handy Work
, the small white one, was hand painted by N'dowe one of the real gorillas in the zoo!