There are several windmills still standing in London. Mooch visited the
Shirley Windmill
which was built in 1854 to replace a previous windmill. This windmill is often open to visitors.
Mooch found the windmill standing amongst modern houses.
(18-Sep-2011)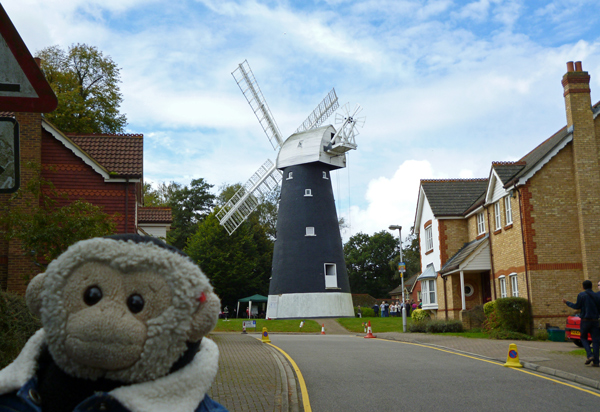 Mooch sits at the base of the windmill.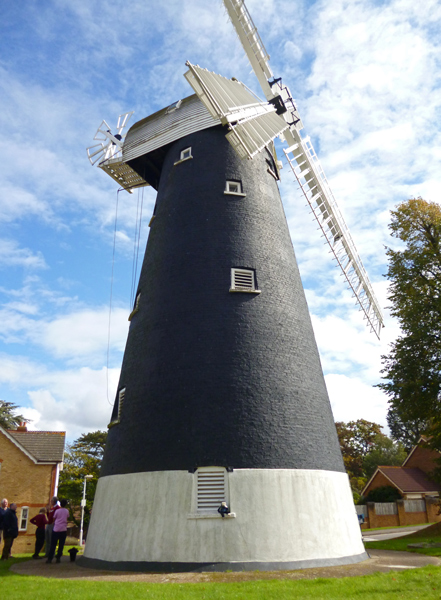 Visitors at the Shirley Windmill.
A guide explains the mechanism of the sails.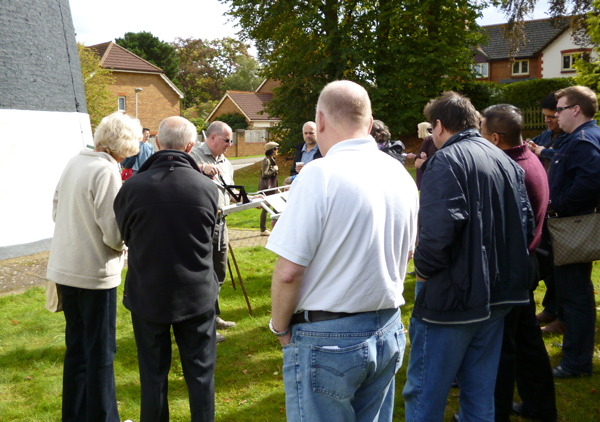 After climbing to the top of the windmill Mooch sat on some of the gearwheels.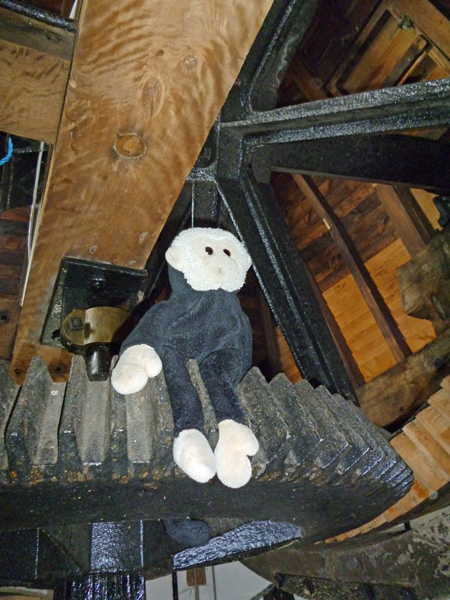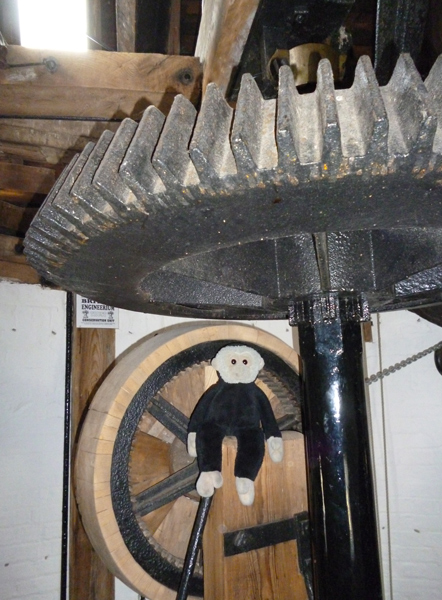 It's quite a climb up to the top of the windmill and the fantail.