There are several windmills still standing in London. Mooch visited the
Shirley Windmill
which was built in 1854 to replace a previous windmill. This windmill is often open to visitors.
The windmill stands a long way above the modern houses.
(18-Sep-2011)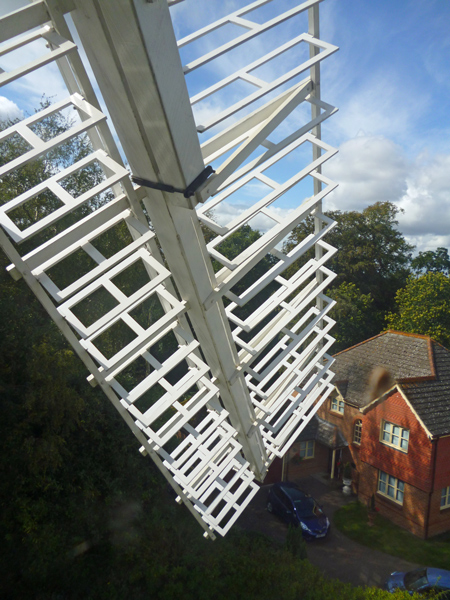 Mooch found some examples of millstones.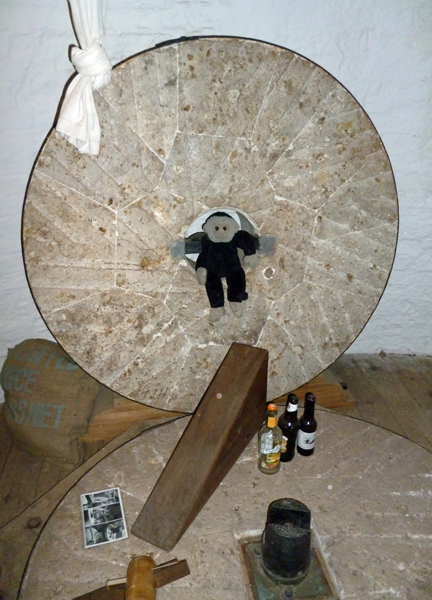 There are lots of mechanisms to move grain and flour around the mill, bag it and measure it.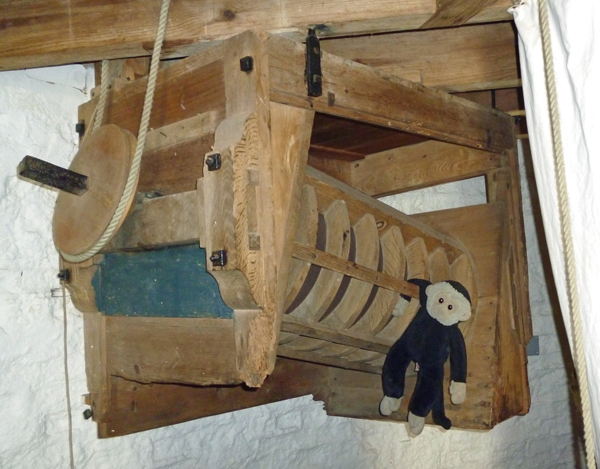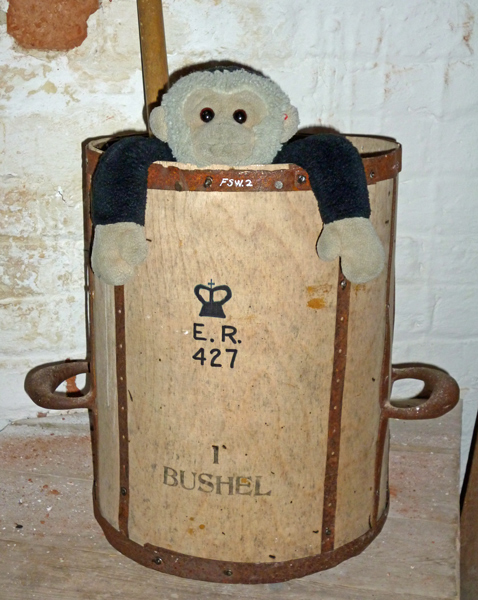 Mooch made friends with the windmill's cat, but he thought the rats in the hopper were having too much fun!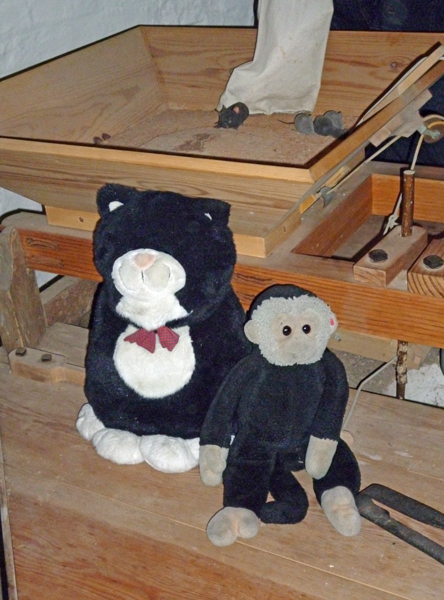 Mooch also had a go at grinding some flour by hand