Butser Ancient Farm
is a great educational and experimental archaeological site. It is located in Hampshire just off the A3 about 5 miles south of Petersfield. There are several building reconstructions representing the late British Iron Age and Romano-British periods.
Mooch has visited Butser a couple of times.
(25-Jun-2010 / 08-May-2012)
These are some of the reconstructed Iron Age round houses.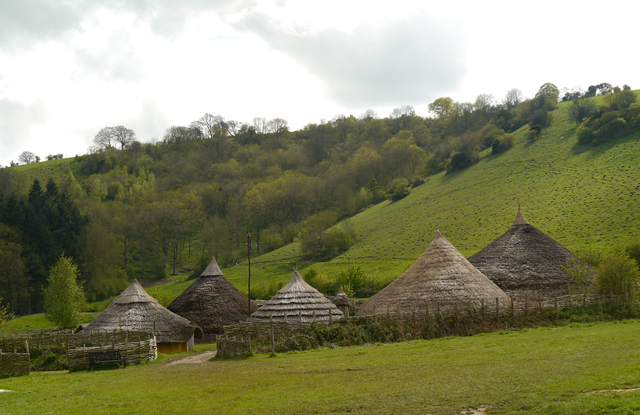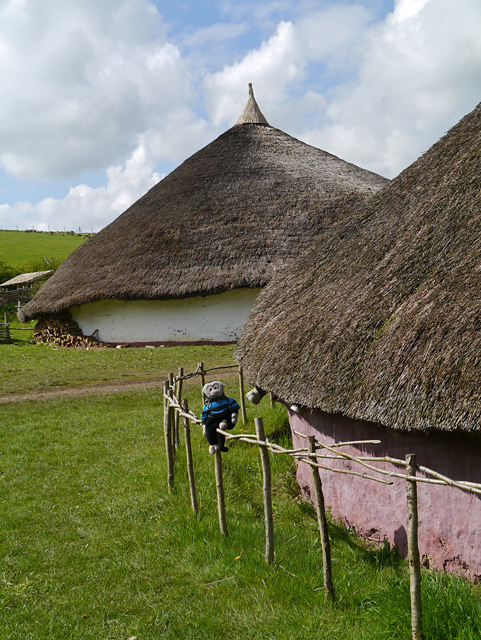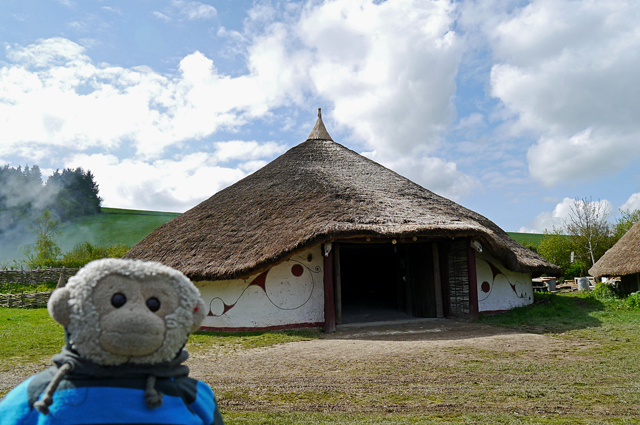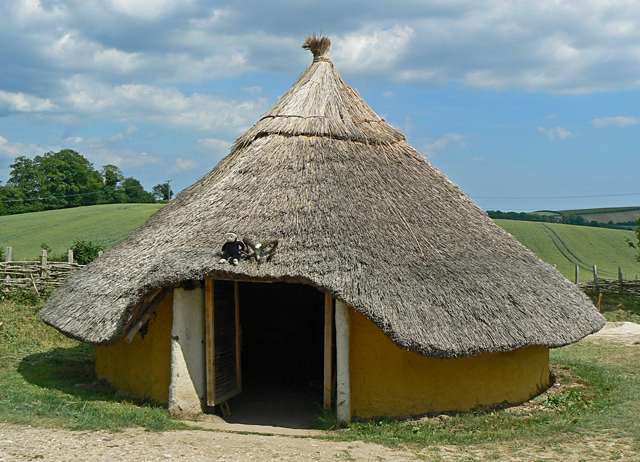 Some of the round houses are adorned with horse or goat skulls,
which seemed to have had some significance to the Iron Age Celtic people.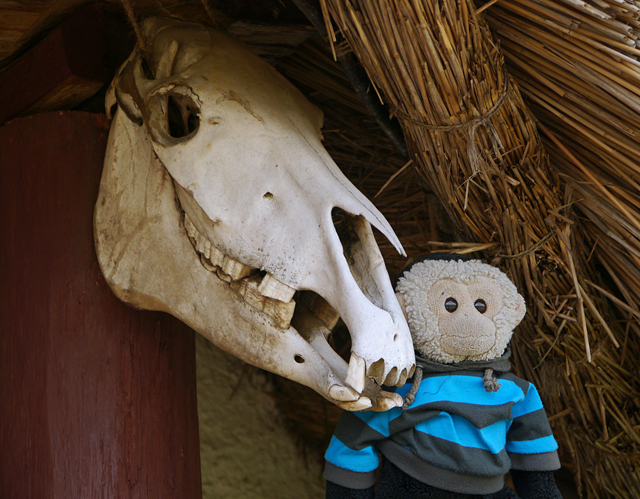 The inside of the houses seem empty and spacious, but the originals were probably very busy
with cooking, weaving cloth, living and sleeping.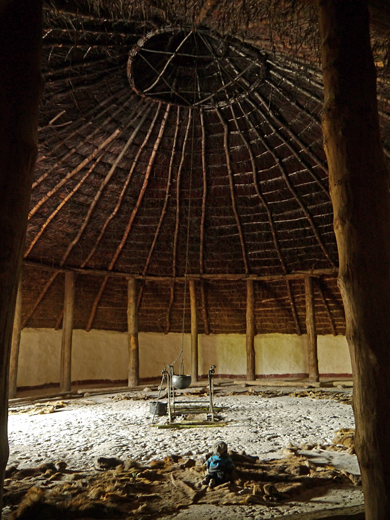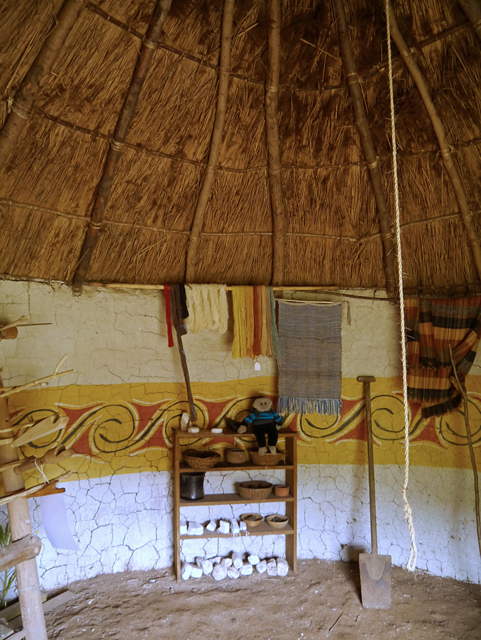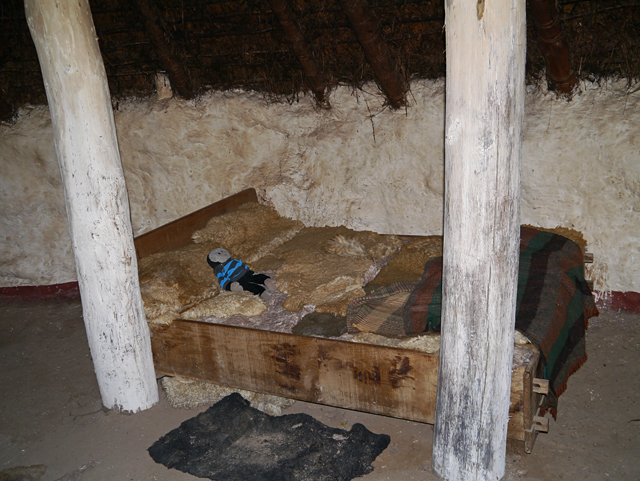 Some of the buildings are big and some are small: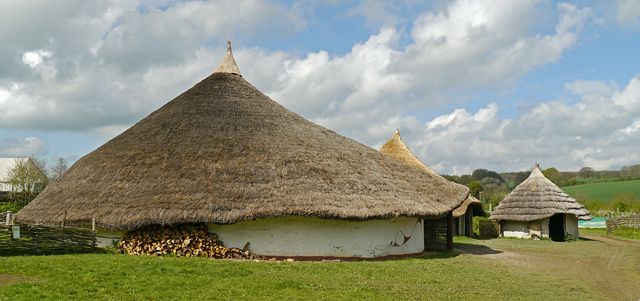 and some have special uses - on the right is the toilet, the schoolkids favourite building!