The Grain Barge
is located in the north side of Bristol Harbour adjacent to Hotwell Road.
It is a favourite pub for Mooch when he is taking photos in Bristol, day ...
(27-Sep-2011)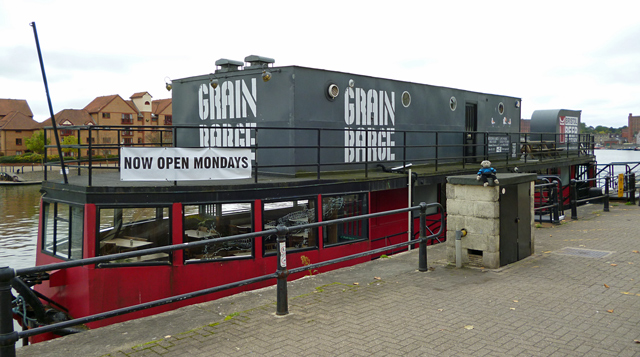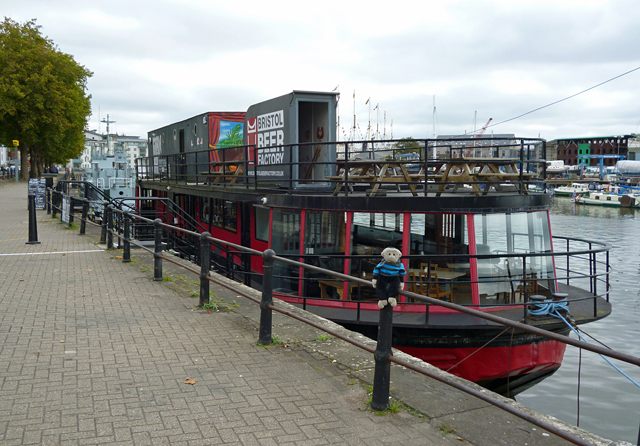 ... or night!.
(02-Sep-2011)
If you want a quiet beer get there as it opens at 12:00, evenings can be full!
(27-Sep-2011)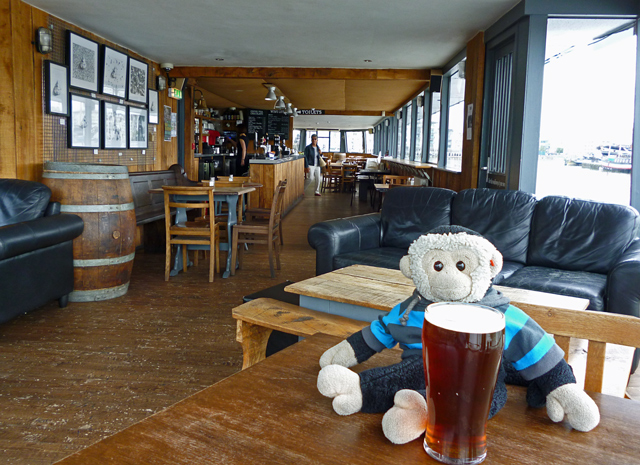 Mooch says to try the fish pie if you want a filling meal.
(23-Jul-2013)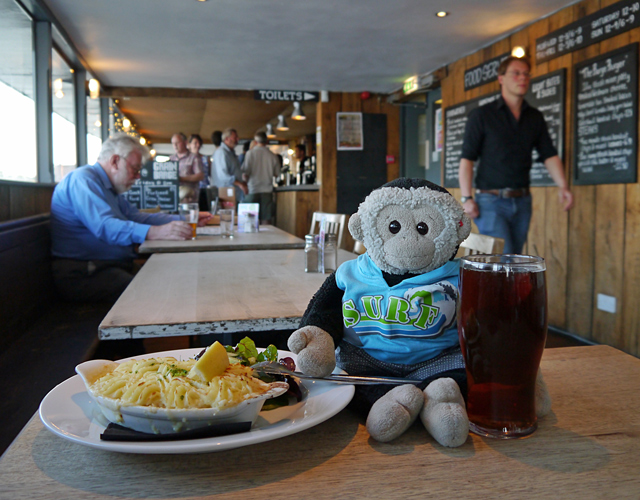 The Grain Barge seen from the
ss Great Britain
.
(18-Sep-2013)