Flamborough Head is a chalk headland that sticks out from East Yorkshire into the North Sea.
Mooch says to look at the cliffs, lighthouse and birds, then get a warming drink in the cafe!

Mooch first visited Flamborough Head on a cold windy afternoon in March.
He didn't get further than the car park!
(20-Mar-2014)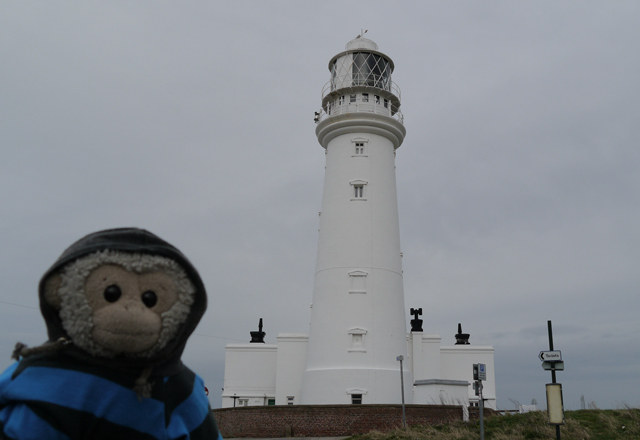 Mooch returned at sunrise a month later.
(23-Apr-2014)