Flamborough Head:
Prev
Next
Flamborough Head is a chalk headland that sticks out from East Yorkshire into the North Sea.
Mooch says to have a walk and look at the cliffs, lighthouse and birds.

Mooch at Flamborough Head at sunrise.
(23-Apr-2014)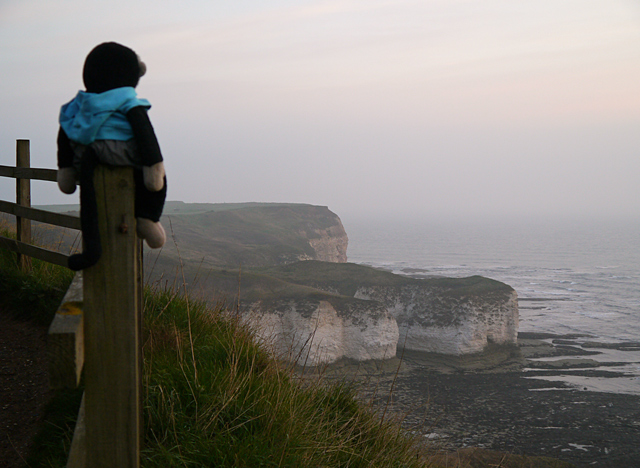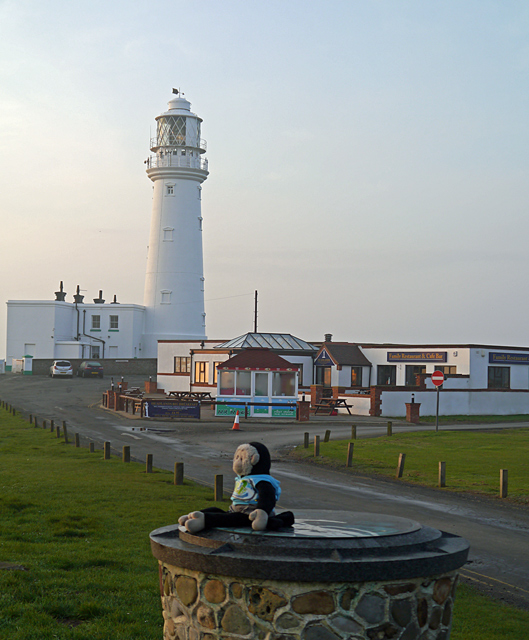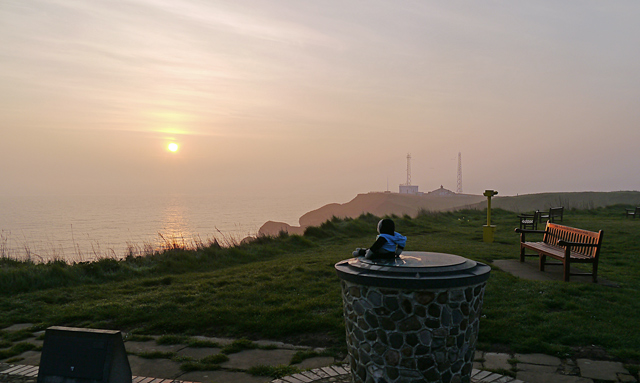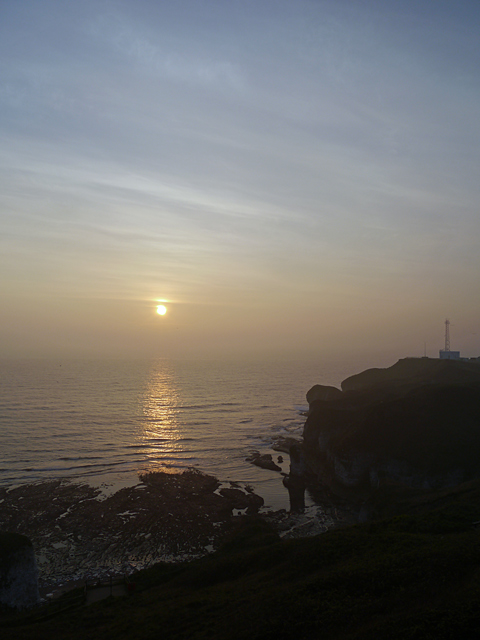 Mooch says to finish your walk with a drink or lunch in the
Headlands Cafe
.
(23-Apr-2014/20-Mar-2014)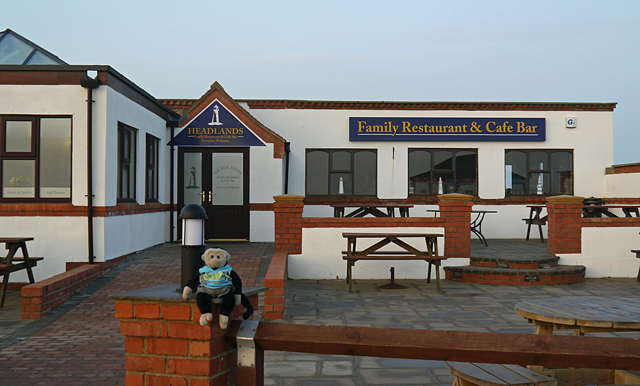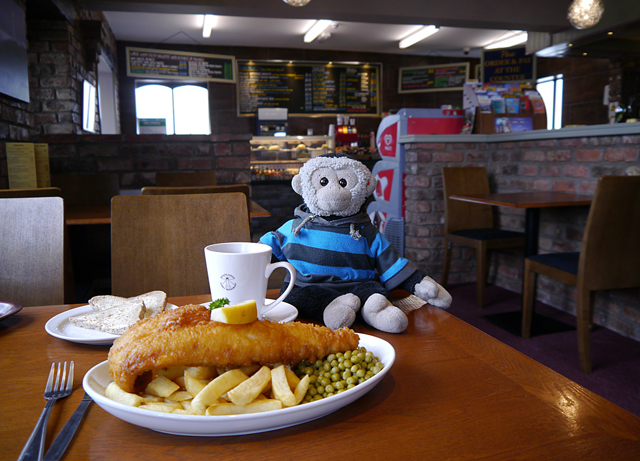 Flamborough Head:
Prev
Next
20-Mar-2014..28-Jan-2015 © www.mooch.org.uk 2015