The
National Railway Museum
in York tells the story of rail transport in Britain and beyond.
Mooch found that there are two replicas of the
Rocket
in the National Railway Museum. The
Rocket
was designed by Robert Stephenson in 1829 and became the template for railway steam engines for over 100 years. One of the replicas is actually functional. The original
Rocket
is housed in the National Railway Museum's parent, the Science Museum in London.
(05-Mar-2014)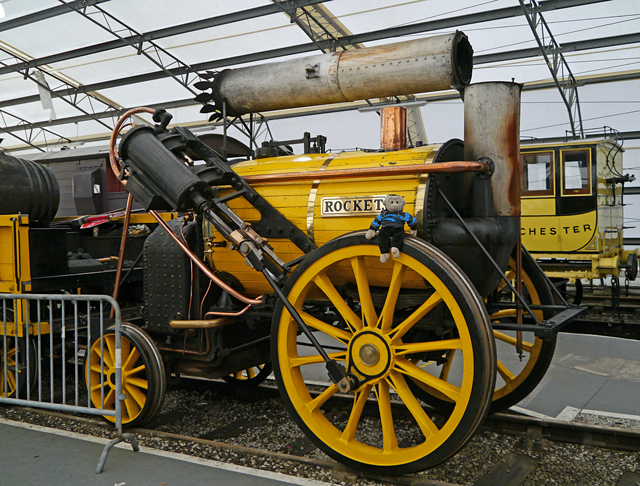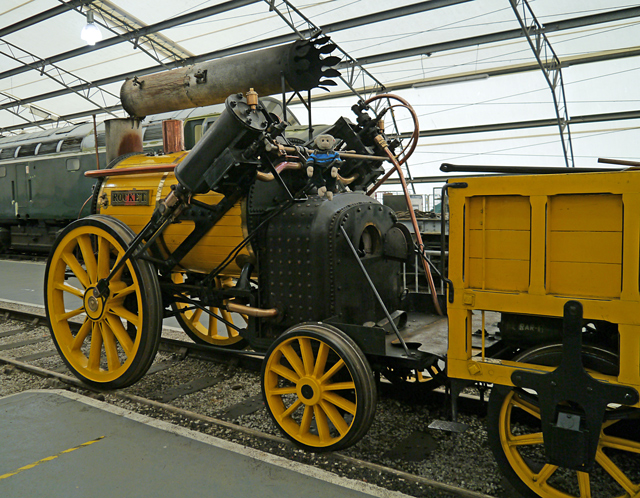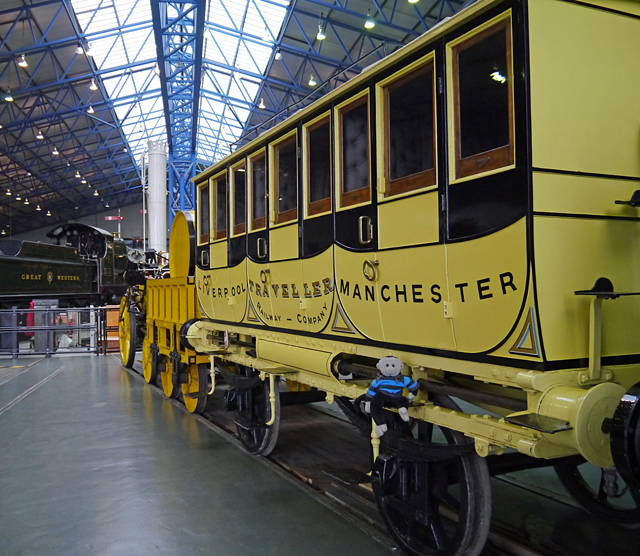 High speed is represented in the collection by a
Japanese Shinkansen 'Bullet Train'
from the 1960's, and shows the aircraft style of the passenger areas.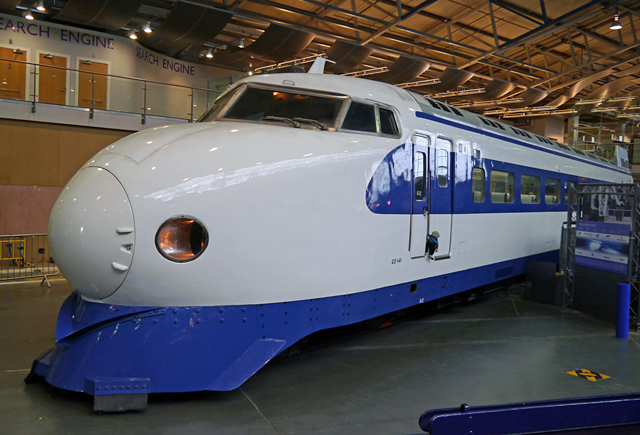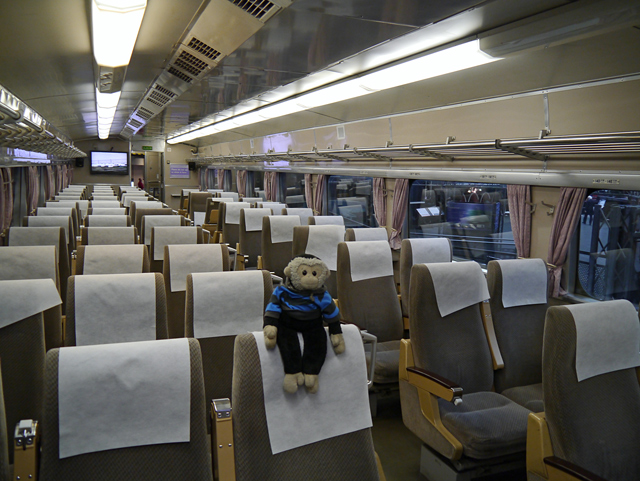 The largest steam engine in the museum is this Chinese locomotive that is too big to operate on British mainline track.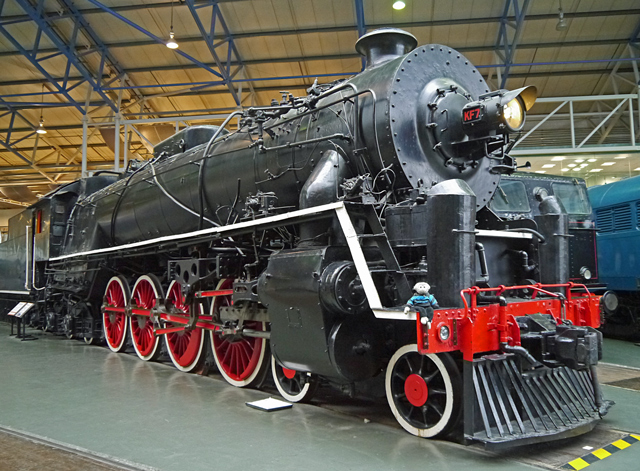 There are numerous educational exhibits including this cut away steam engine to show it's working bits.