The
National Railway Museum
in York tells the story of rail transport in Britain and beyond.
In the main hall are some semaphore signals and engine nameplates.
(05-Mar-2014)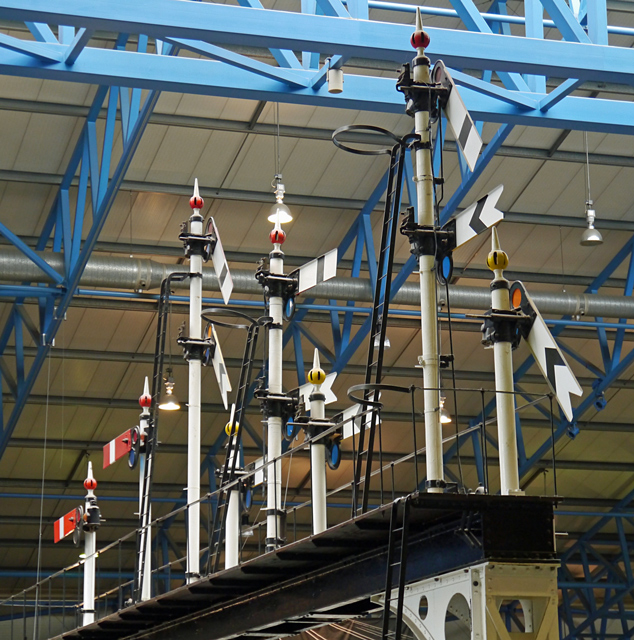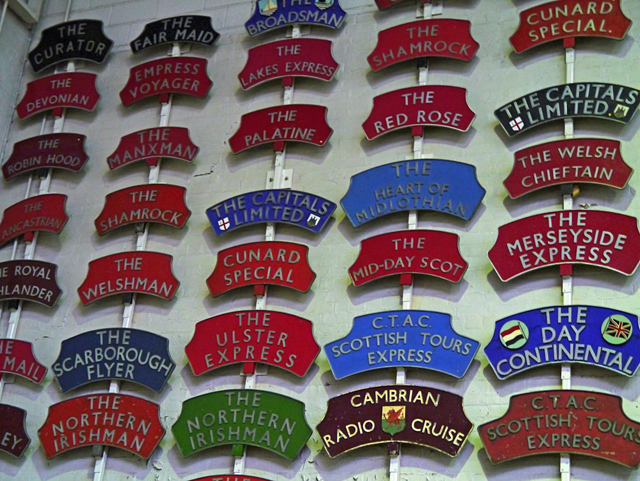 Like many museums there is too much to display properly but the warehouse is worth a visit for its floor to ceiling storage.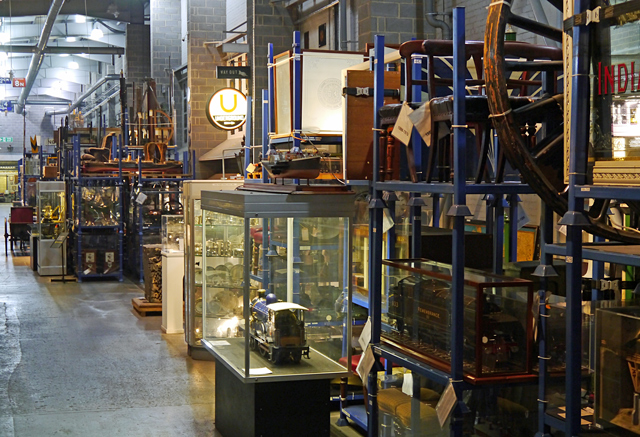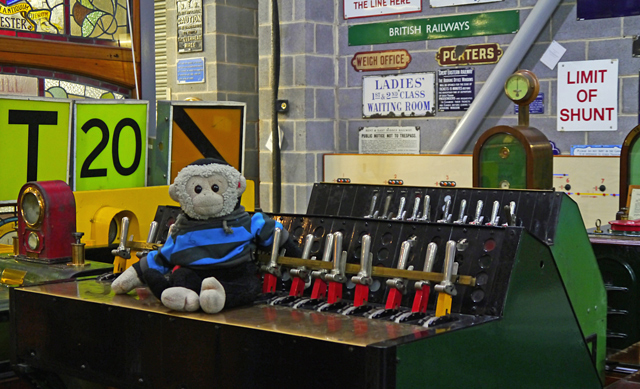 There is a statue of Richard Trevithick who built the world's first steam railway engine in 1804.
This statue of Brittania was in Euston Station for over 100 years.
Note below it a Harry Potter 9¾ platform sign in the classic enamel British Railways style.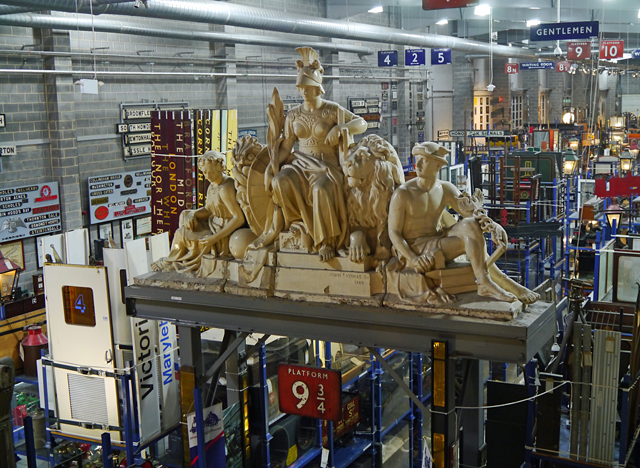 Mooch says to check out the design styling on many of the exhibits, such as this Art Deco detail on a streamlined engine.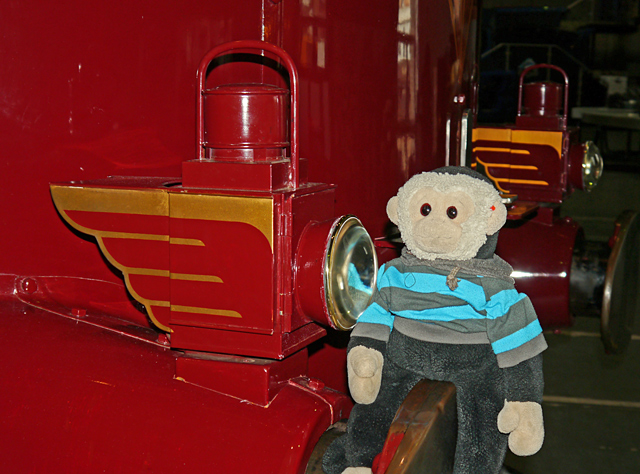 All this trekking around the museum meant Mooch needed refreshments!