Mina has been keeping track of the visitors to mooch.org.uk and decided to find out where in the world visitors came from. Mina is Mooch monkey's vampire sister, and like The Count in Sesame Street she is rather partial to numbers! Mina was very careful to use only real and proper web page visits (impressions), and to ignore the rest, including web crawlers. These statistics relate to page visits up to the end of 2013.
First she did a lot of SQL to analyze the stats.
(28-Jan-2014)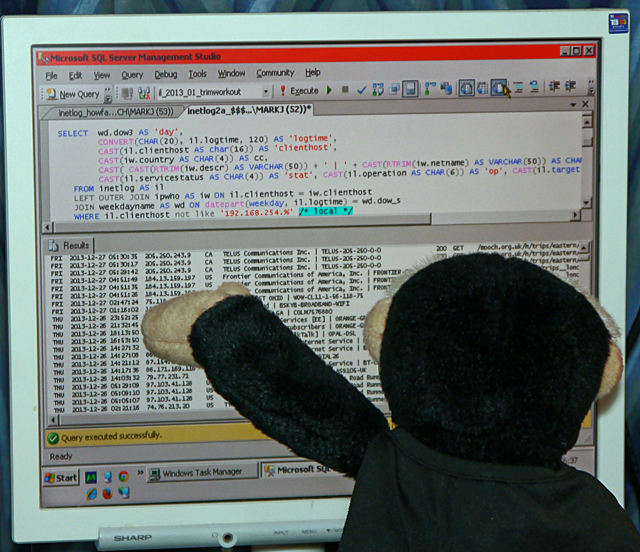 Using the data she made this map of from which countries in the world the visitors came.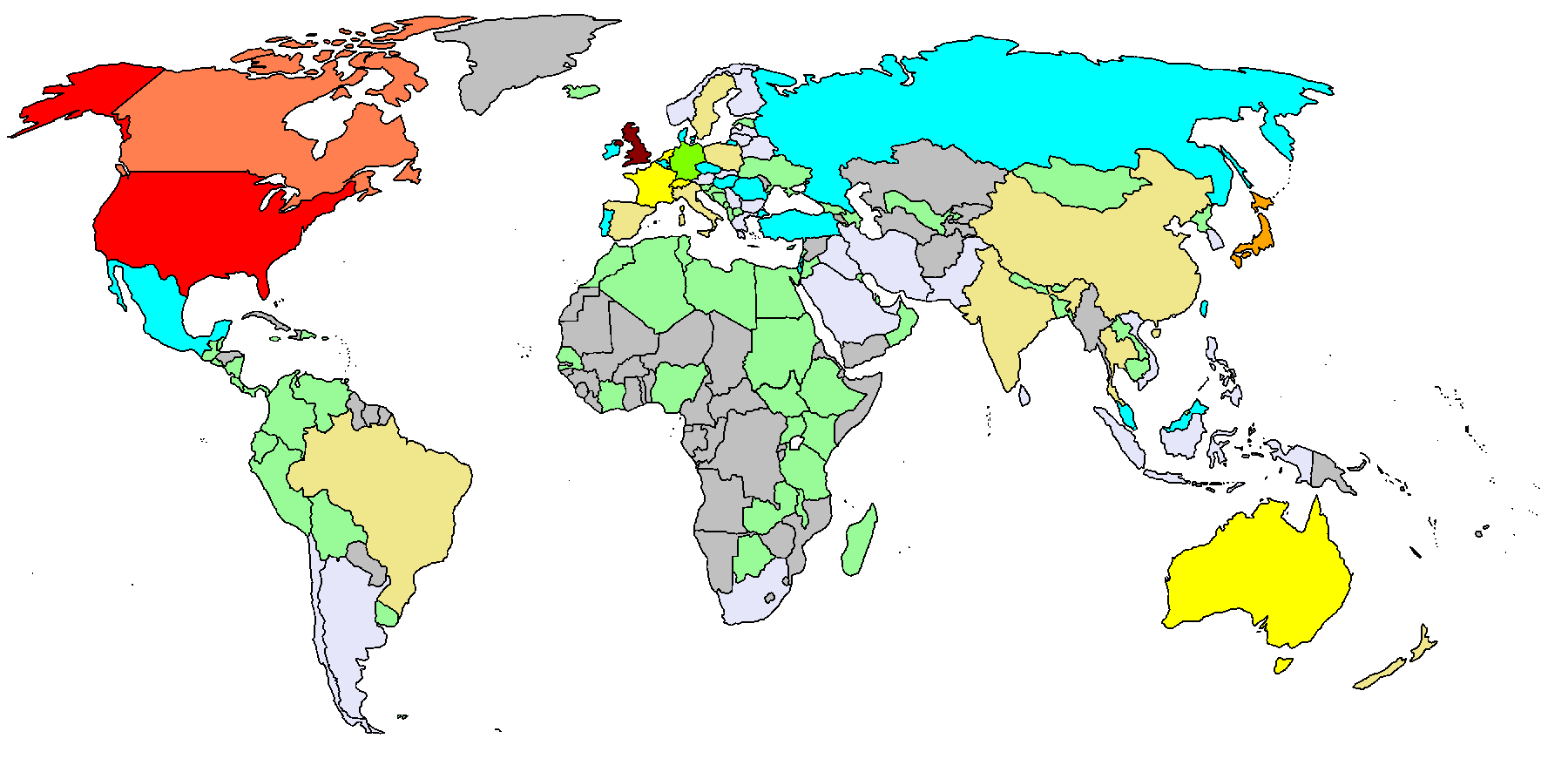 The colouring indicates the
average
number of good page impressions each year, during 2006 to 2013.
6500 - UK
155 - Germany
2.5 to 12 - inc. Argentina, South Africa, Iran
1790 - USA
60 to 120 - Australia, France, Switzerland, Netherlands
some - inc. Egypt, North Korea
397 - Canada
25 to 50 - inc. China, Brazil, India, Poland, Sweden
none
243 - Japan
13 to 24 - inc. Mexico, Ireland, Singapore, Russia
Mina also made this pie chart of the percentage of visitors from various world regions.



| | |
| --- | --- |
| | British Isles - 64.2% |
| | Africa - 0.2% |
| | South Americas - 0.8% |
| | North Americas - 21.5% |
| | Pacific Asia - 5.2% |
| | Asia-South - 0.4% |
| | Middle East - 0.4% |
| | Russia & Eastern Europe - 1.3% |
| | North, South & Central Europe - 6.0% |