Stand Tall for Giraffes in Colchester 2013
was a public art event to celebrate Colchester Zoo's 50th birthday!
Colchester Zoo
Just inside the zoo is a large giraffe sculpture, but not one to be hunted for!
(19-Jun-2013)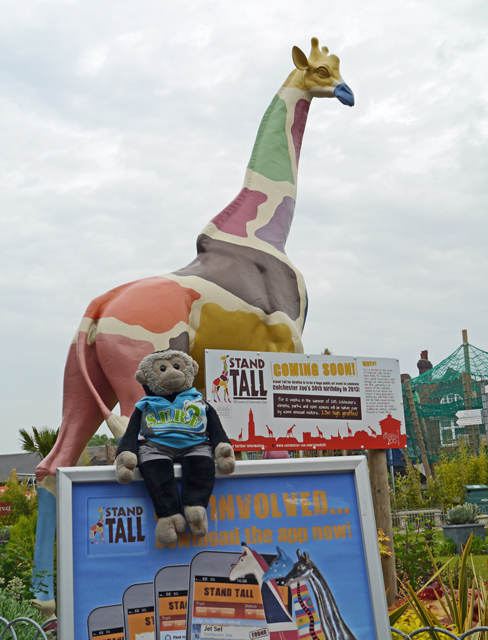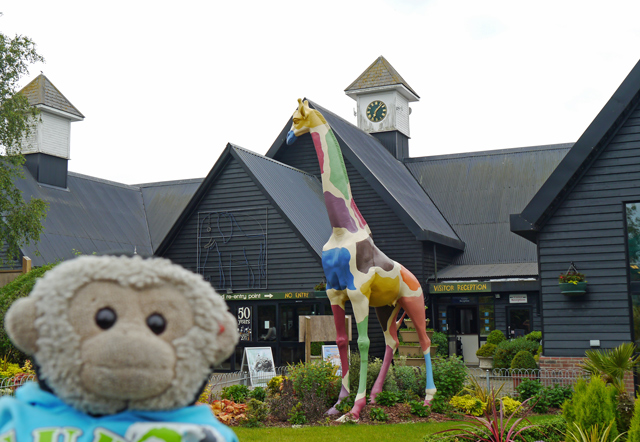 Their is also a plant and stone picture.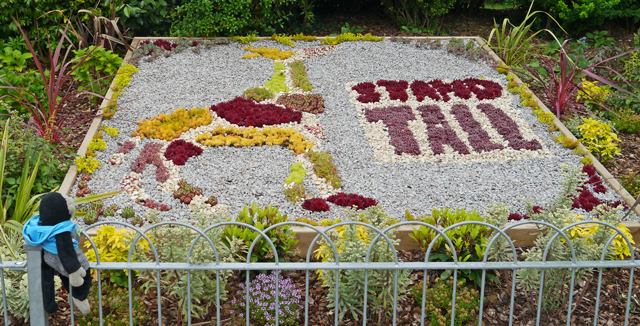 Of course there are other animals than giraffes. Big Mama found a new poster boy!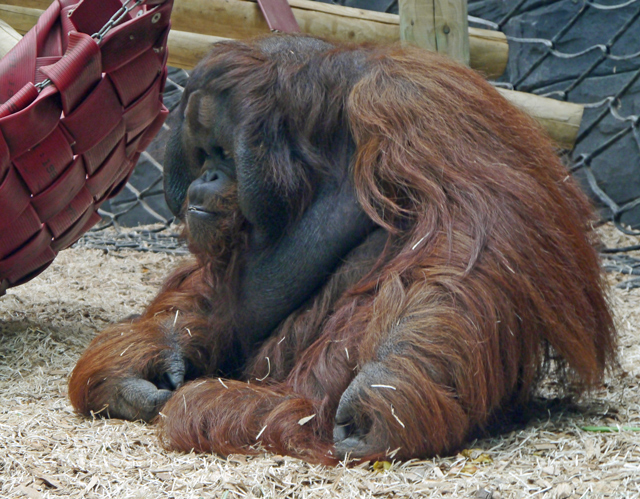 Mooch found another giraffe sculpture, and then some live ones!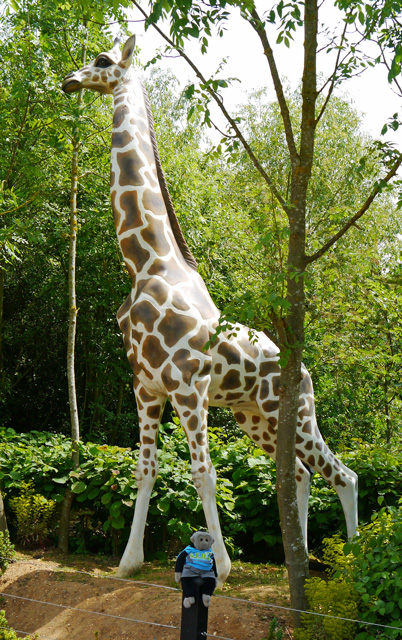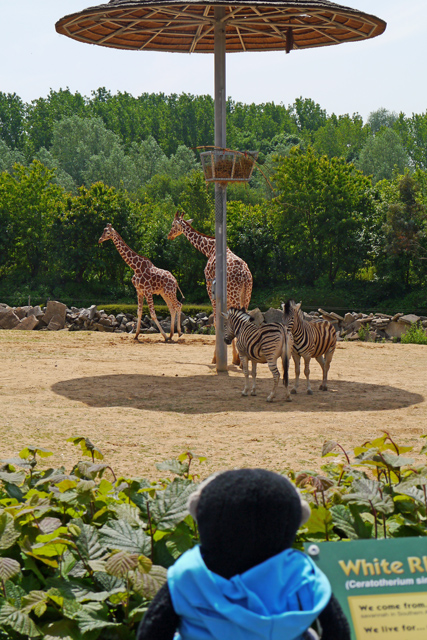 Mooch almost became lunch!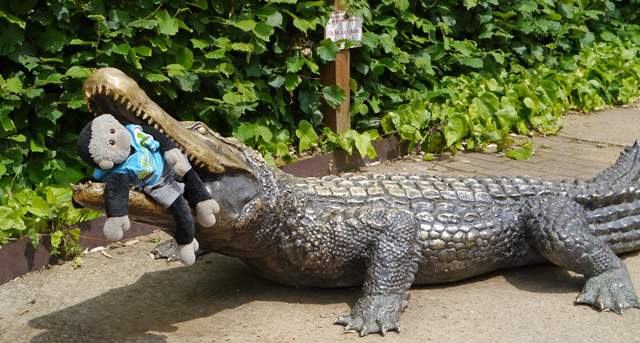 Big Mama bought herself a tea mug and fridge magnet from the zoo shop.