Stand Tall for Giraffes in Colchester 2013
was a public art event to celebrate Colchester Zoo's 50th birthday!
During September 2013 some of the giraffes visited More London.
Those giraffes are marked in red on the index
.
More London
Mooch looks down on some of the Colchester Giraffes at More London
(11-Sep-2013)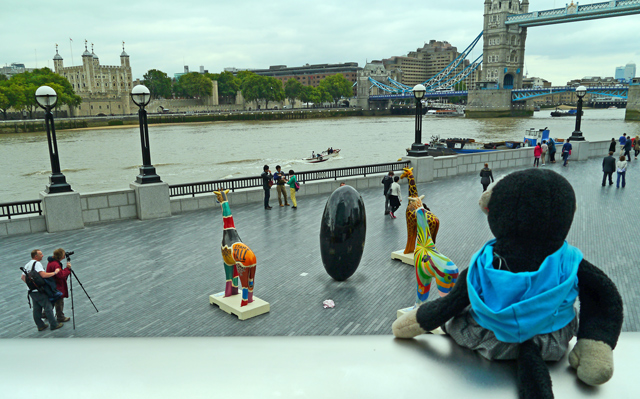 Annie and Mooch with the 3 giraffes guarding an egg.