Stand Tall for Giraffes in Colchester 2013
was a public art event to celebrate Colchester Zoo's 50th birthday!
Sainsbury's
Sainsbury's, 1 Western Approach / A1124, Stanway, Colchester CO3 8AA
(13-Jun-2013)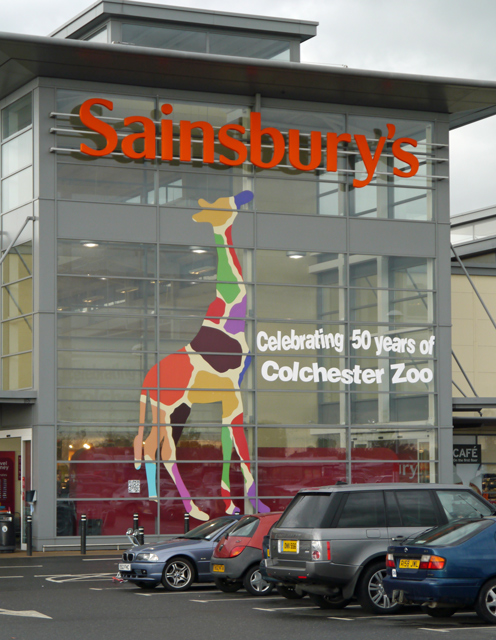 firstsite
Lewis Gardens, High Street, Colchester CO1 1JH
Mooch says "follow the long painting to find the other giraffes".
(13-Jun-2013)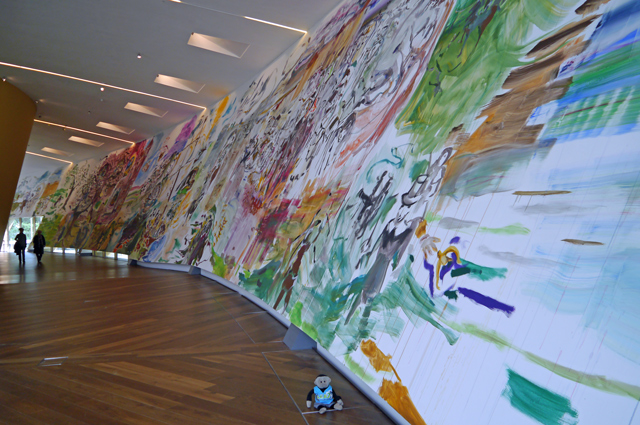 Gone to the vets
empty plinths have a fence around them.
12 Sea Horse missing at Crouch Street / Rawston Road, Colchester CO3 3HH
Mooch says "lean over and scan the code even though there is no giraffe".
(19-Jun-2013)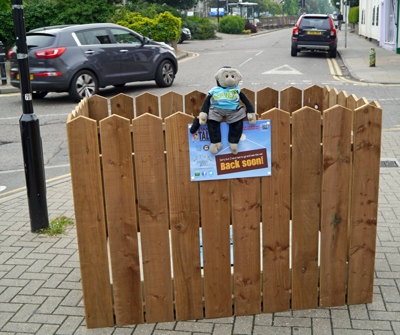 Basildon Eastgate Art
All the small giraffes in Eastgate are together.
(22-Jun-2013)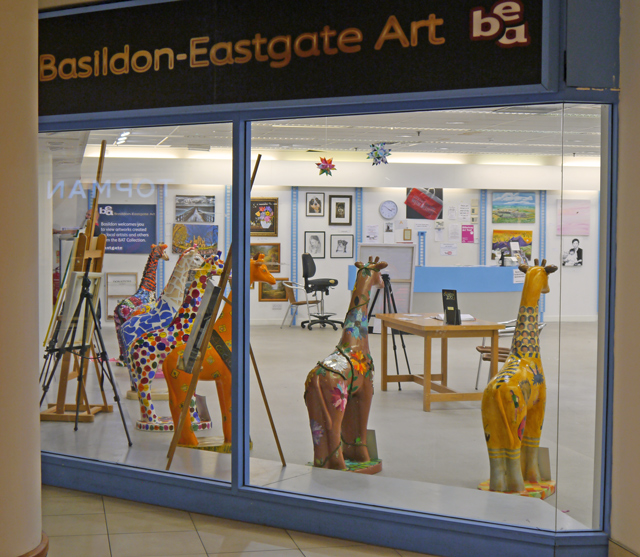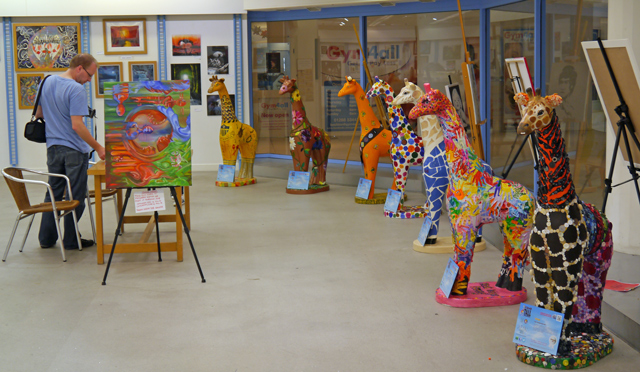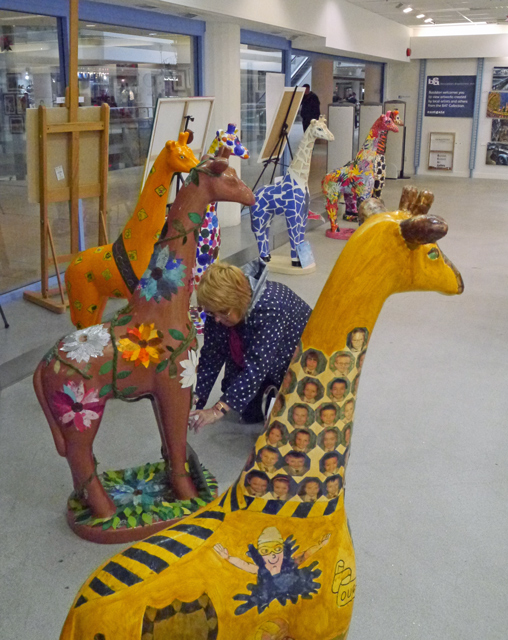 Mooch also found a cow with the giraffes!