The
Emirates Air Line
cable car system crosses the River Thames between Greenwich Peninsula, to the south, and the Royal Docks, to the north. Cabins arrive every 30 seconds, or so, and flights take about 10 minutes each way. As well as being part of London's integrated transport system run by Transport for London (
TfL
) it is a great tourist attraction.
This is a flight that Mooch took on a windy but sunny day and the views were good. He suggests you do not go when it is raining as the view is really poor, and the system is closed in very high wind conditions.
(11-Sep-2012)
You can buy a ticket at the terminals, or use your
TfL Oyster Card
as its simpler and cheaper. Mooch says any tourist to London for more than a couple of days who does not get an Oyster Card are wasting money and causing problems for themselves! When Mooch has visted there have been queues for tourists without an Oyster.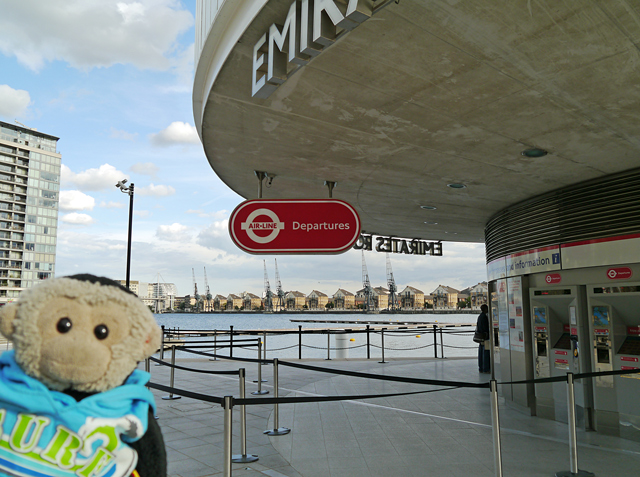 Cable car cabins come in and go out at very regular intervals.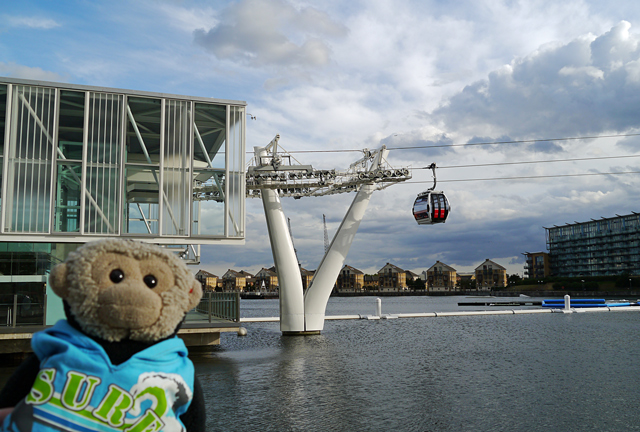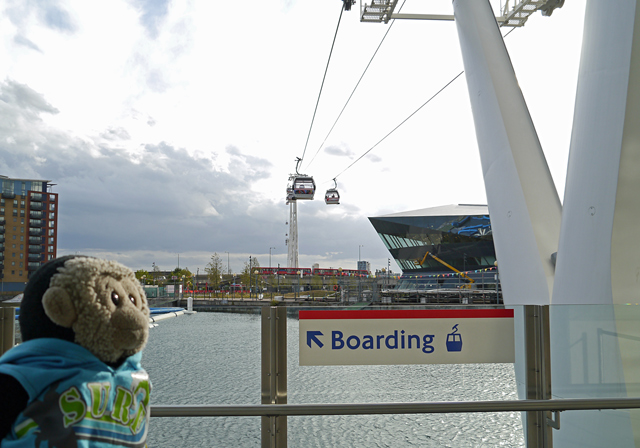 There are stairs and lifts to the boarding platforms.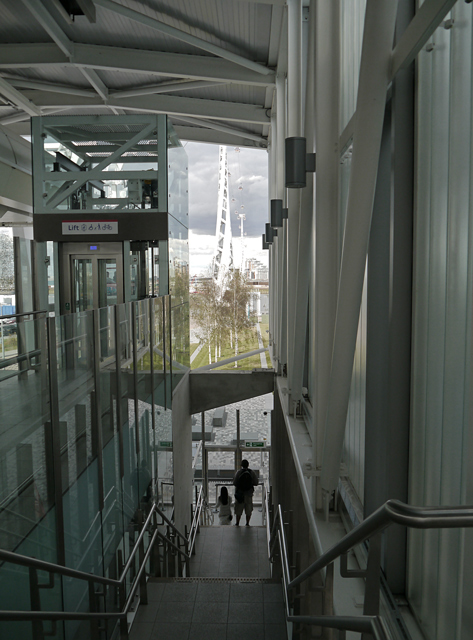 The boarding areas and platforms are simple and un-cluttered. NO MOOCH - you can't press the buttons!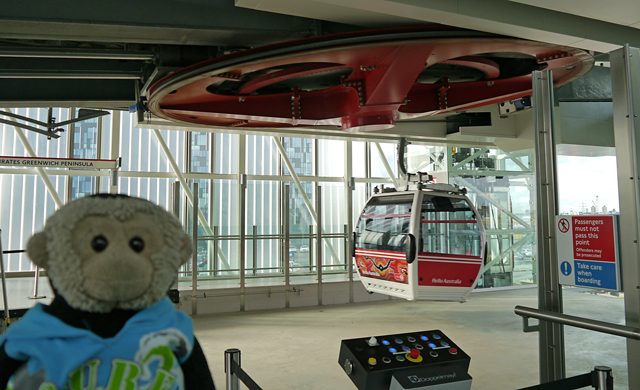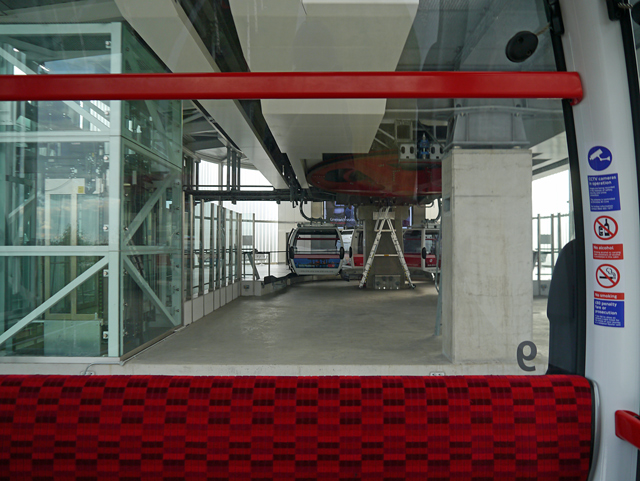 The takeoff and landing are very swift climbs and descents. On takeoff you are soon passing other cabins.