The
Emirates Air Line
cable car system crosses the River Thames between Greenwich Peninsula, to the south, and the Royal Docks, to the north. Cabins arrive every 30 seconds, or so, and flights take about 10 minutes each way. As well as being part of London's integrated transport system run by Transport for London (
TfL
) it is a great tourist attraction.
The Emirates Air Line cable car system can be seen from all around the area.
(11-Sep-2012)
This photo was taken from below the West Silvertown DLR Station and has the Tate & Lyle Golden Syrup factory on the left.
The Royal Victoria Dock is used for a variety of water sports.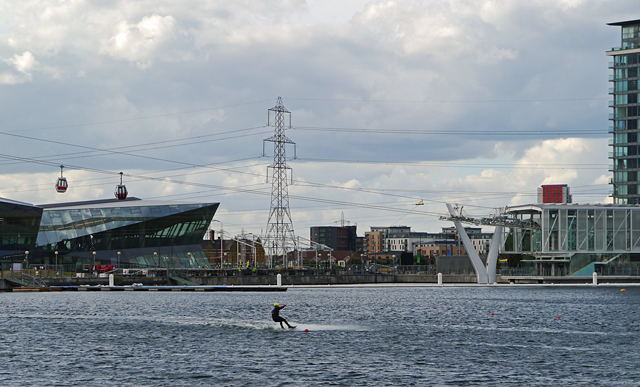 Some of the best views are from below!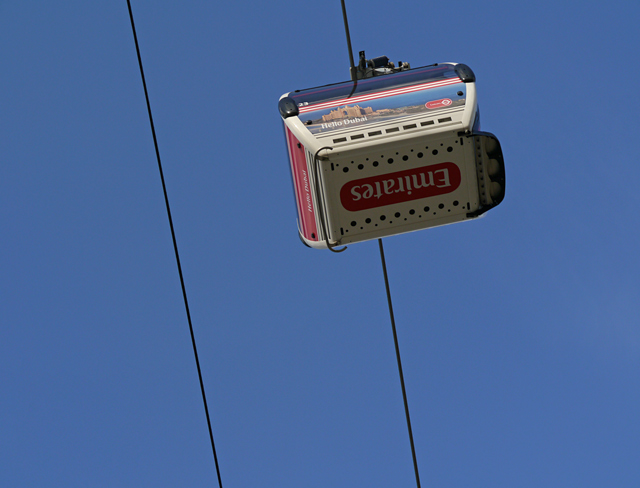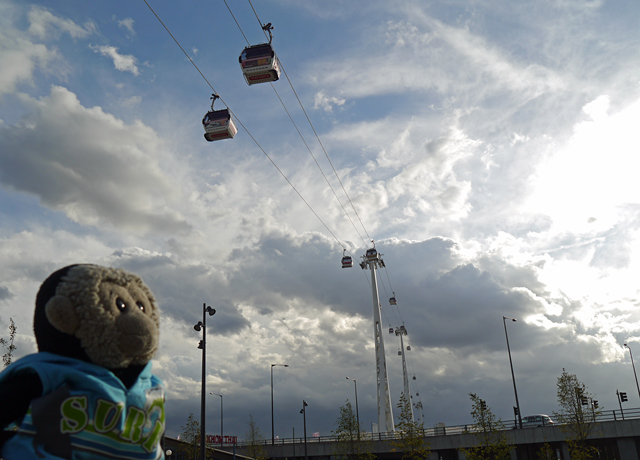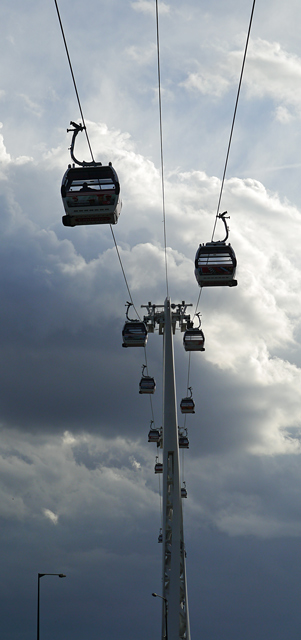 The mouth of the northern terminal at the Royal Victoria Dock.