The
Emirates Air Line
cable car system crosses the River Thames between Greenwich Peninsula, to the south, and the Royal Docks, to the north. Cabins arrive every 30 seconds, or so, and flights take about 10 minutes each way. As well as being part of London's integrated transport system run by Transport for London (
TfL
) it is a great tourist attraction.
There are fantastic views across London Docklands and beyond in all directions. This is a flight that Mooch took on a windy but sunny day. He suggests you do not go when it is raining as the view is really poor, and the system is closed in very high wind conditions.
(11-Sep-2012)
This is the Royal Victoria Dock, the largest of the old London docks.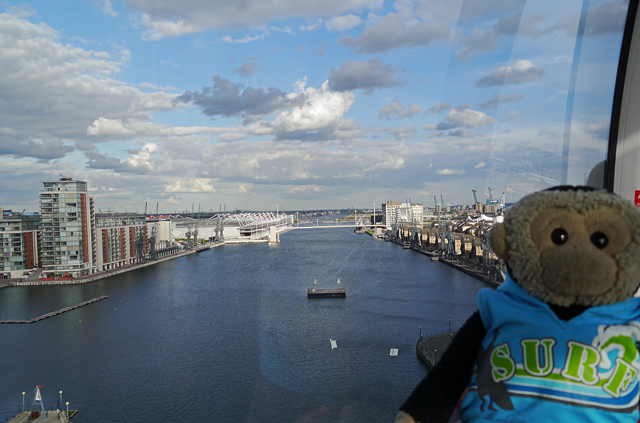 Two views south across the River Thames to south east London and the North Downs of Surrey and Kent.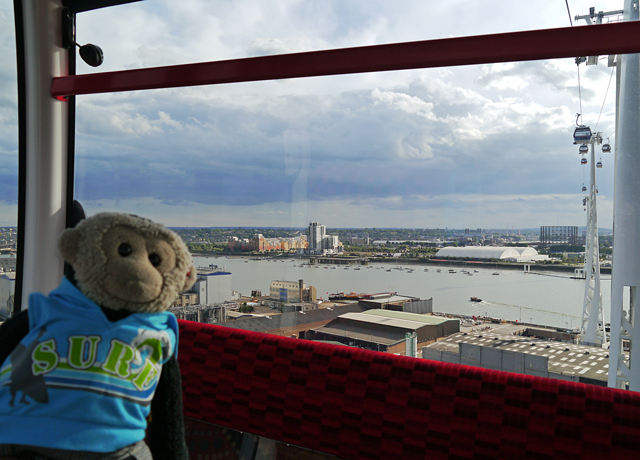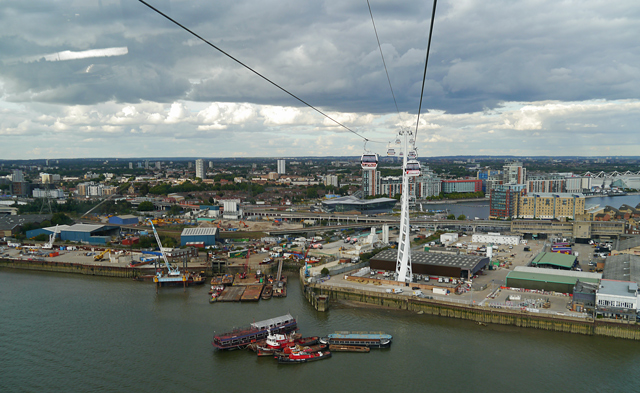 The classic views looking west are of the The O2 Dome, and the Docklands financial district and the City of London beyond. The U bend of the River Thames around the Greenwich Peninsula is very distinctive.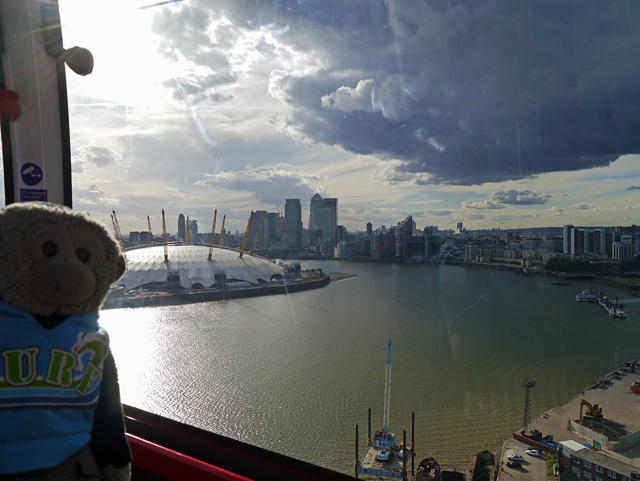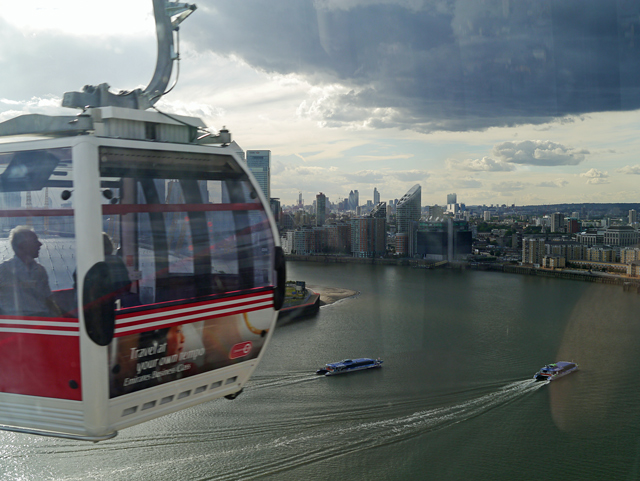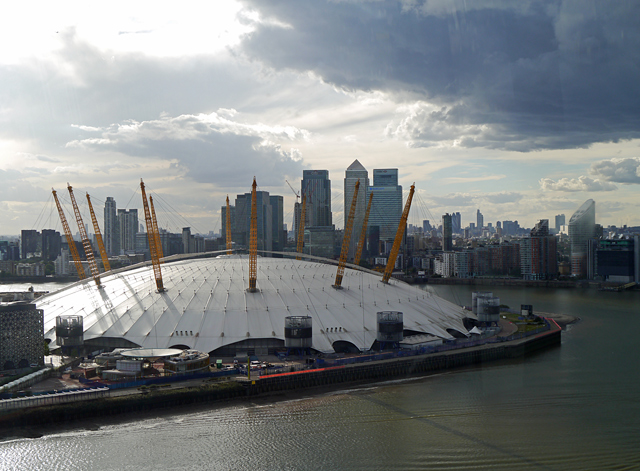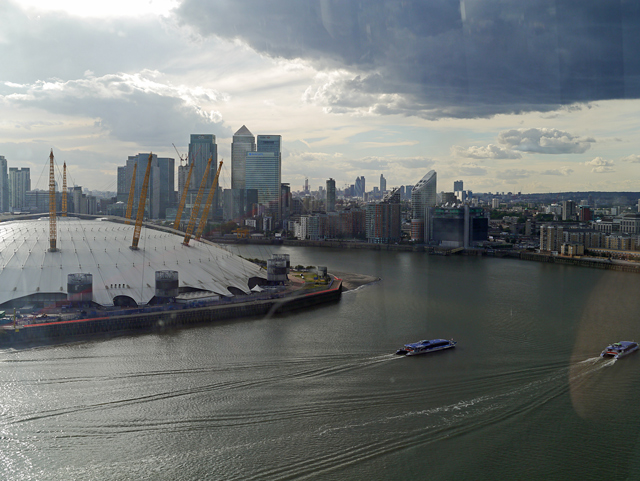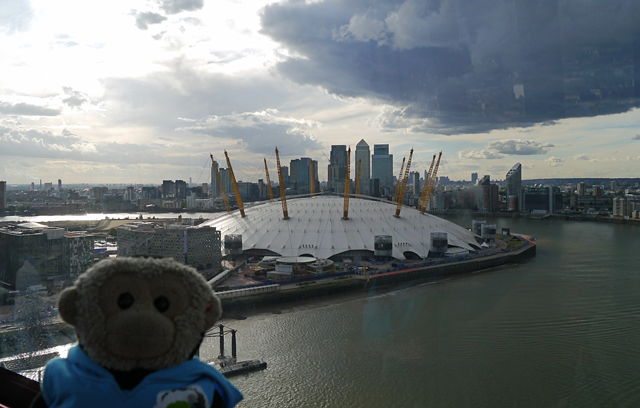 Looking east, down river, you get a good view of the Thames Barrier flood control across the river.