Year of the Bus
was a public art event by Transport for London during late 2014 to promote buses in London. There were 58 New Routemaster bus sculptures scattered around London split into four trails.
Croydon 11
Trammin'
- Alice Cretney - Berkeley Homes -
Charles Street / Church Road
(09-Dec-2014)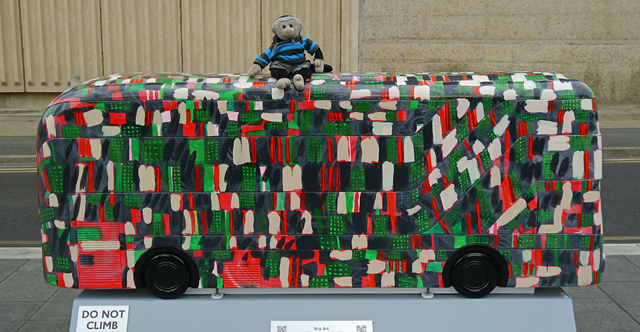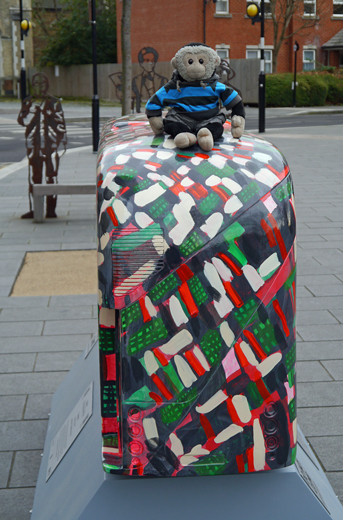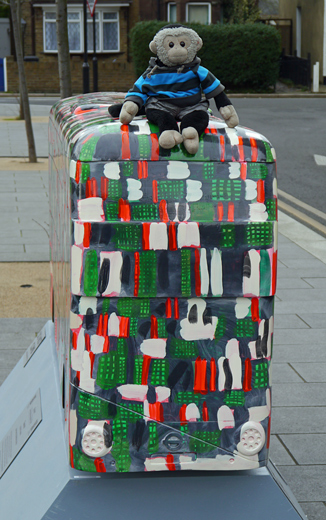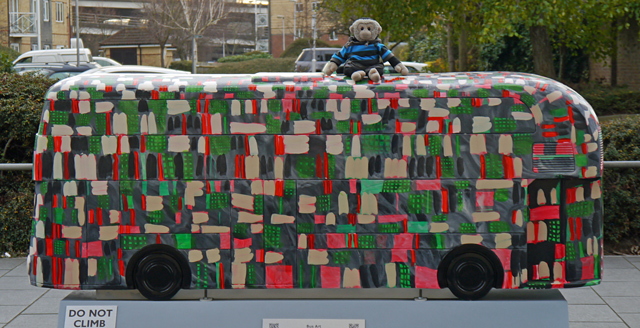 This bus is near a Sustrans portrait bench that honours local people -
this is the comedian Ronnie Corbett who Mooch has seen several times in the area.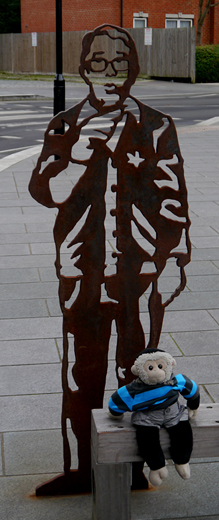 Croydon 12
Surrey Street Market
- Matt Bannister - Year of the Bus -
Matthew's Yard / Surrey Street
(09-Dec-2014)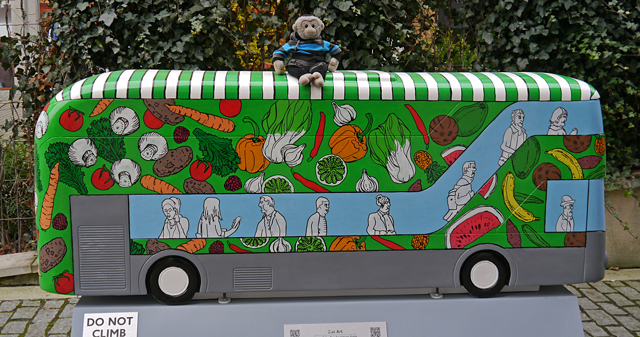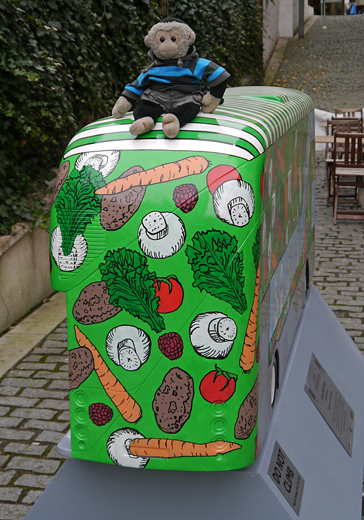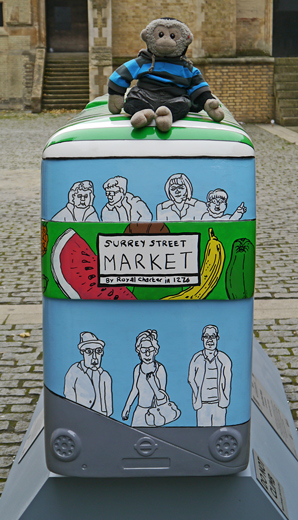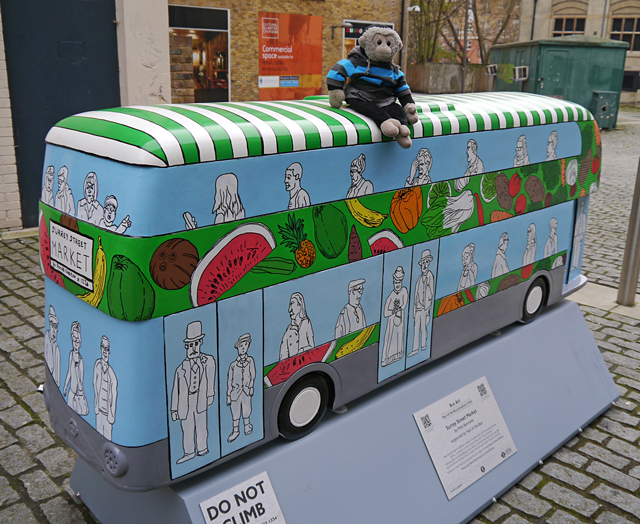 A couple of the locals at the cafe thought they'd spotted themselves on the bus.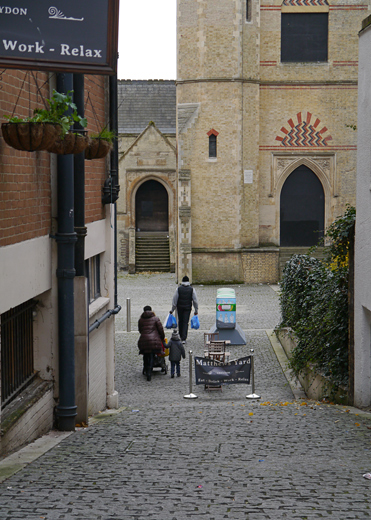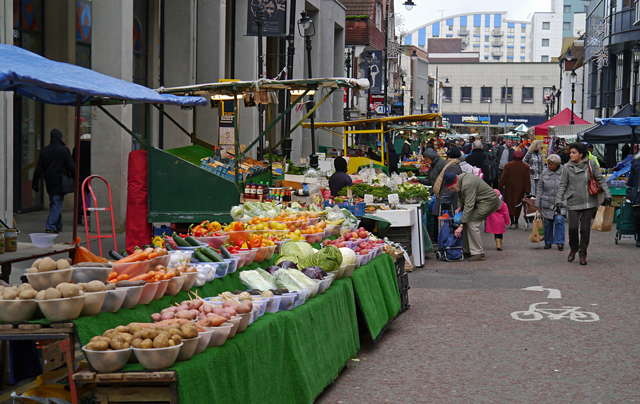 Croydon 13
The Library
- Anna Rawles and Jennifer Rodgers - Year of the Bus -
Katharine Street / Central Library / Croydon Clocktower
(09-Dec-2014)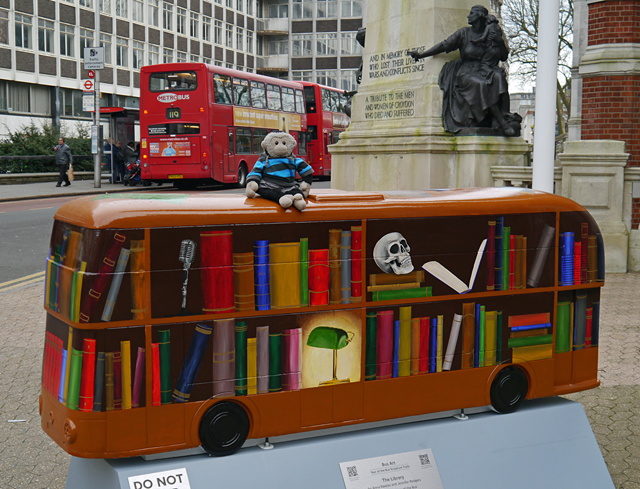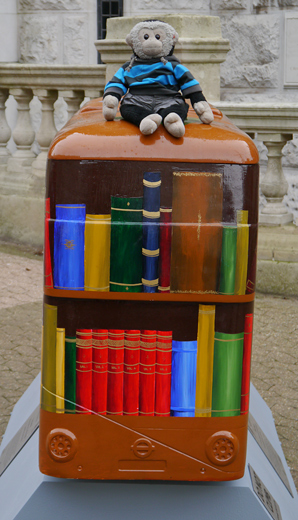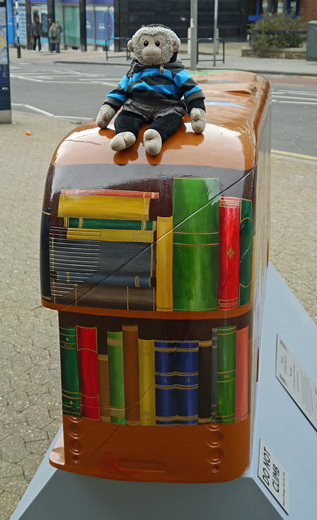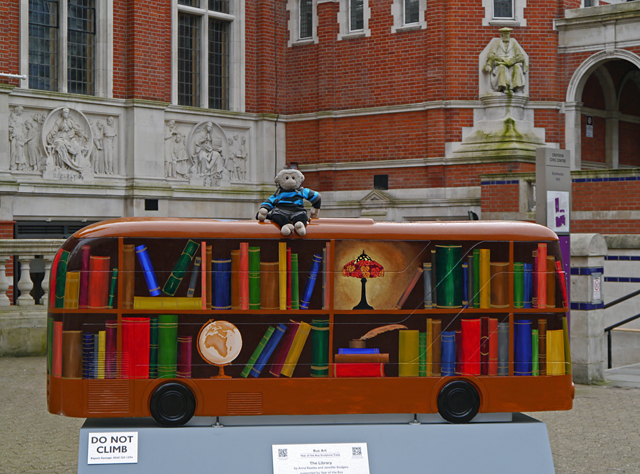 Croydon 14
Croydon Layers
- Matt Bannister - London Borough of Croydon -
Bernard Weatherill House, Mint Walk
(09-Dec-2014)
Mooch's local bus is one of those numbered here, can you spot it?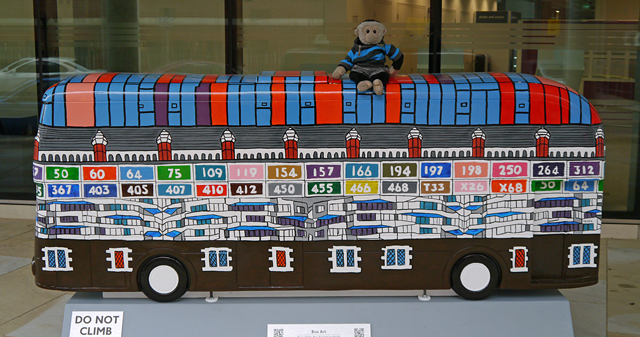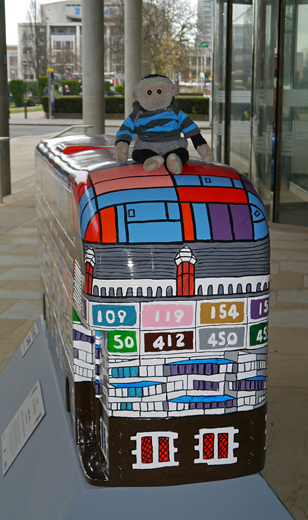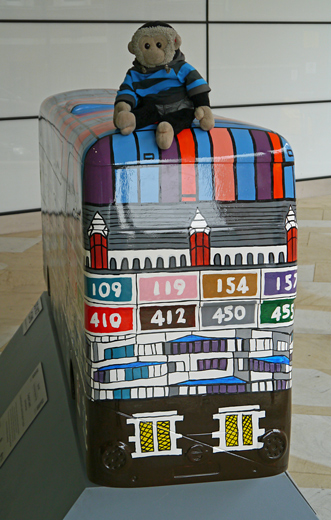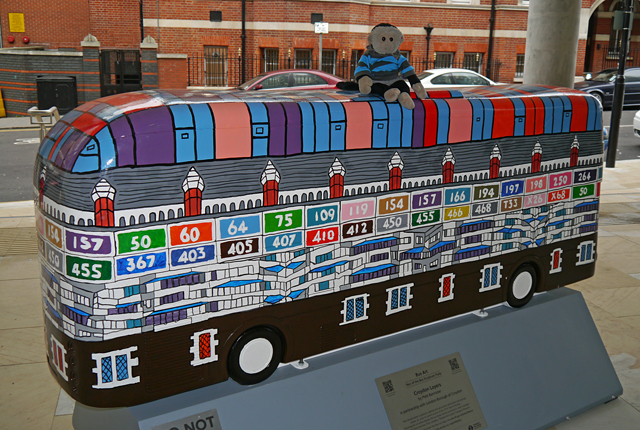 Croydon 15
At The Bottom of The Garden
- Anna Benson - Year of the Bus -
The Queen's Gardens / Fell Road / Park Lane
(09-Dec-2014)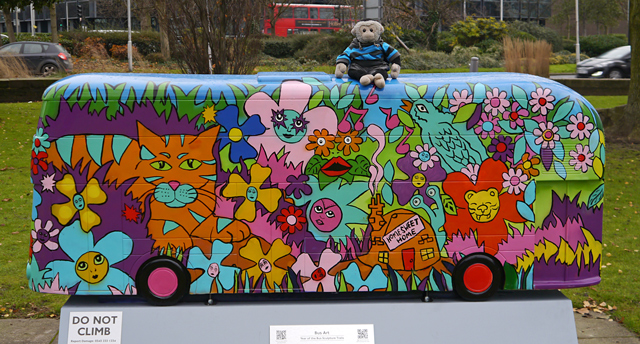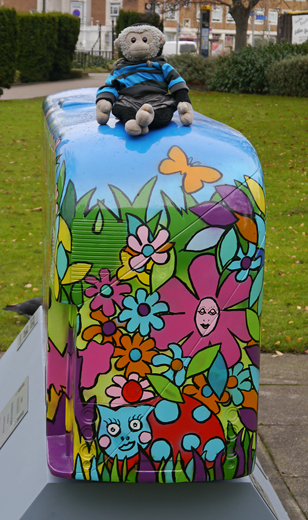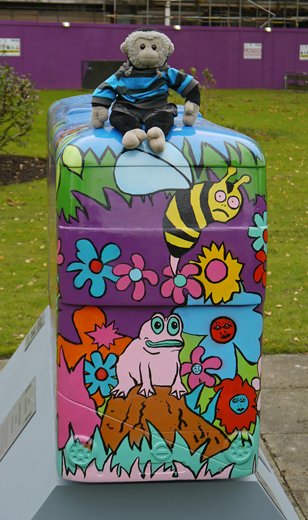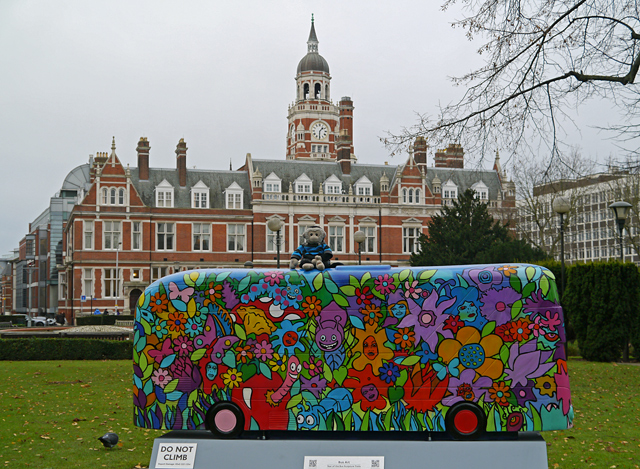 20-Oct-2014..02-Jun-2015 © www.mooch.org.uk 2015