Year of the Bus
was a public art event by Transport for London during late 2014 to promote buses in London. There were 58 New Routemaster bus sculptures scattered around London split into four trails.
Westminster 05
Swinging London
- Sian Storey - Cubic Transportation Systems -
St Martin's Court / rear of Wyndham's Theatre
(22-Oct-2014)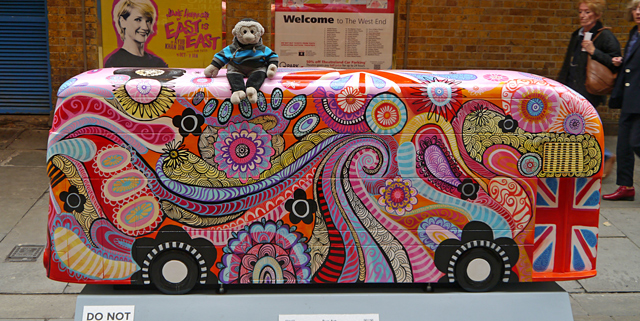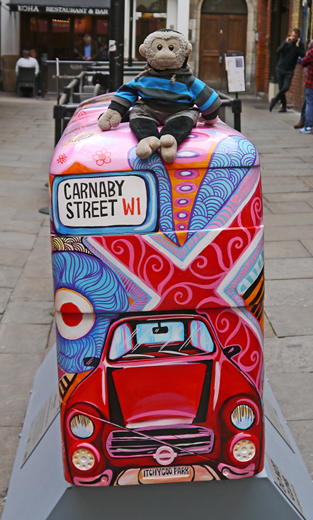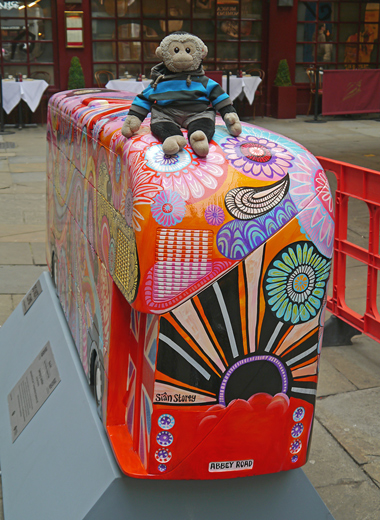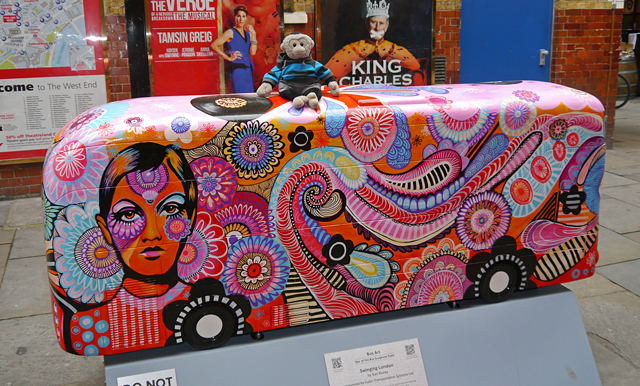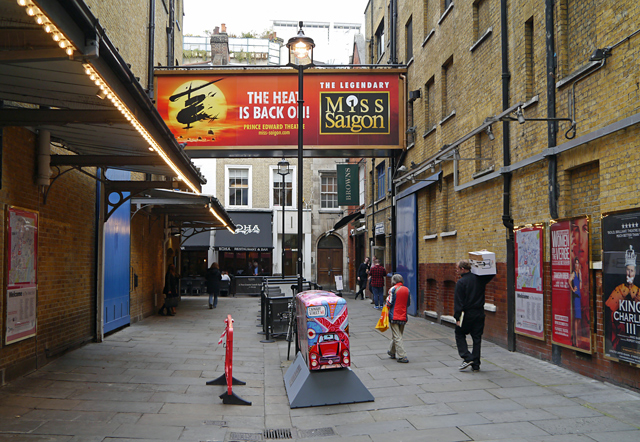 Westminster 06
Rock 'n' Royal
- Damien Jeffery - Raphaels Bank -
Leicester Square
(22-Oct-2014)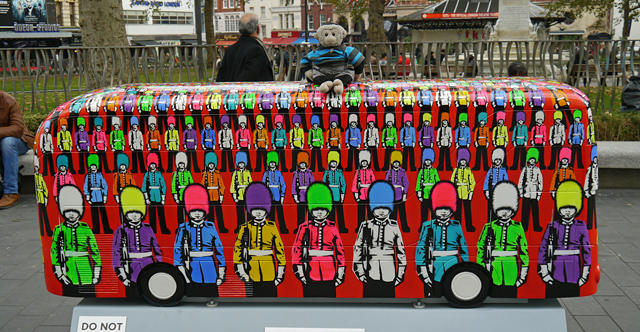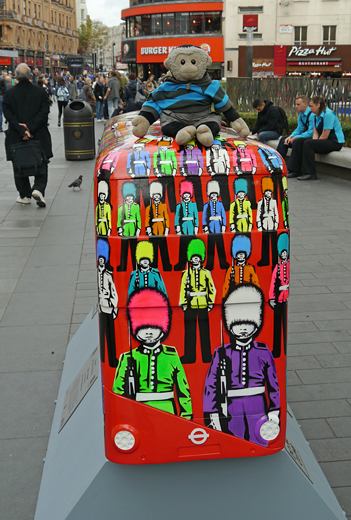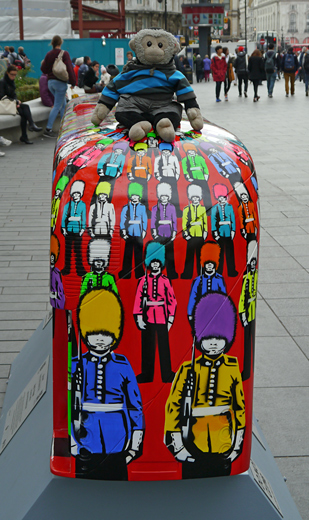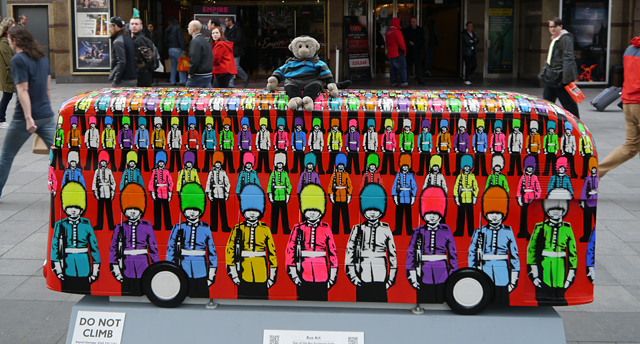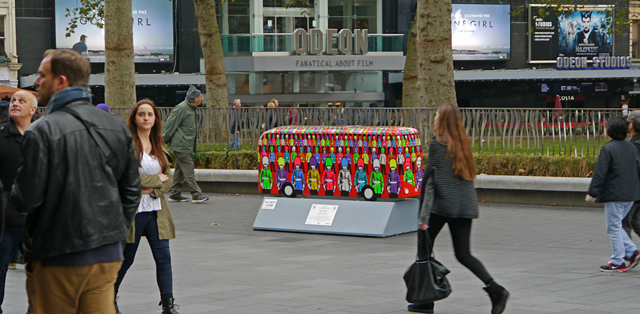 Westminster 07
Cath Kidston (London Scene)
- Cath Kidston by Sarah Jane Richards - Cath Kidston -
Piccadilly Circus
(22-Oct-2014)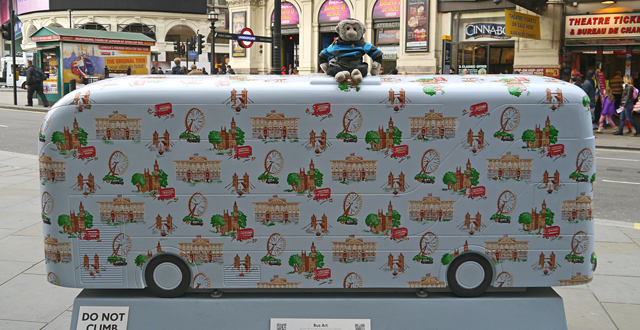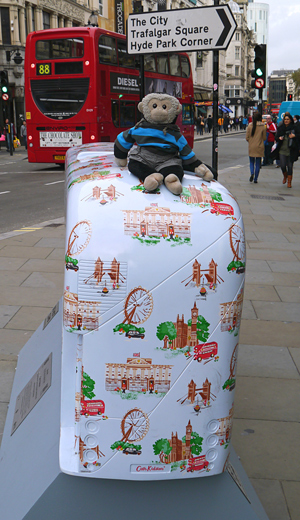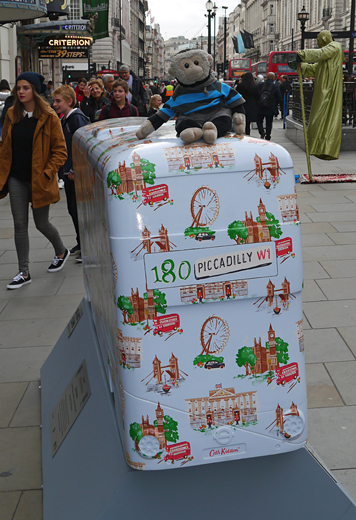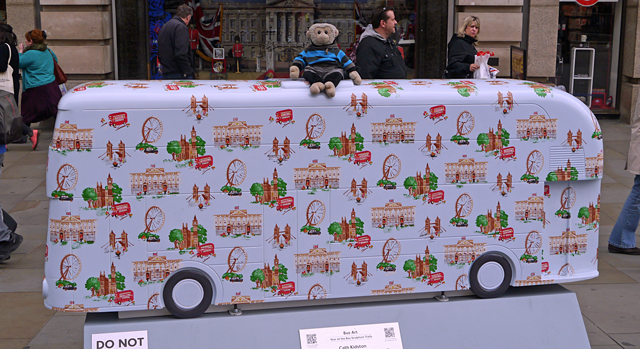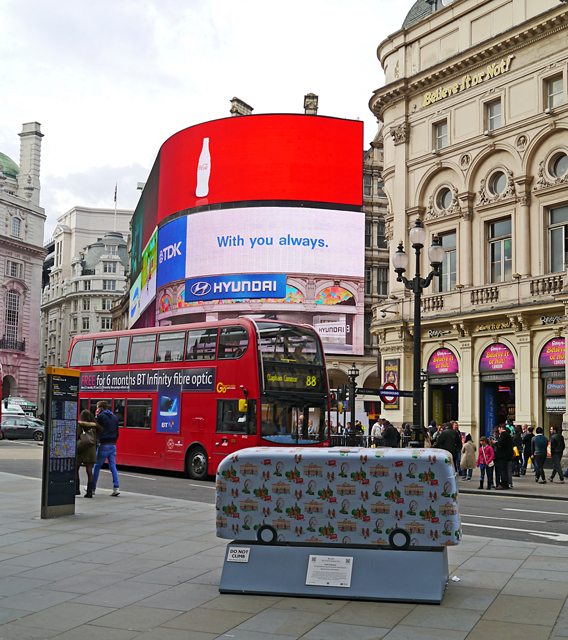 Westminster 08
London Skyline Bus
- Kristjana S Williams - Metro Newspaper -
Charing Cross Road / William IV Street / St Martin-in-the-Fields
(06-Nov-2014)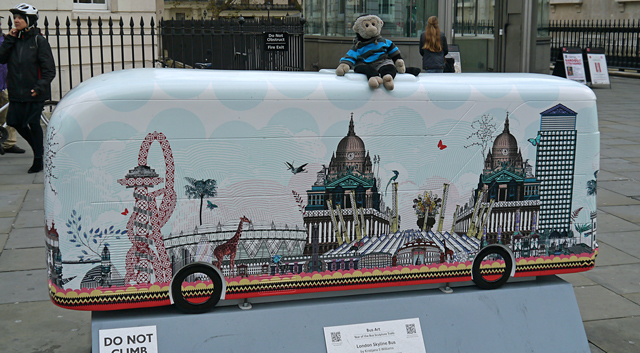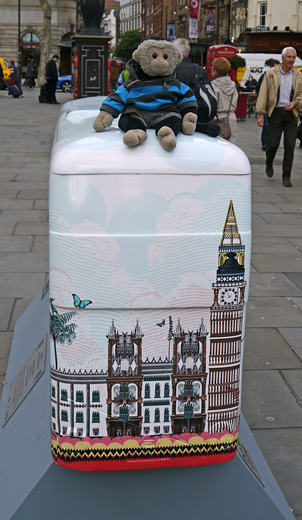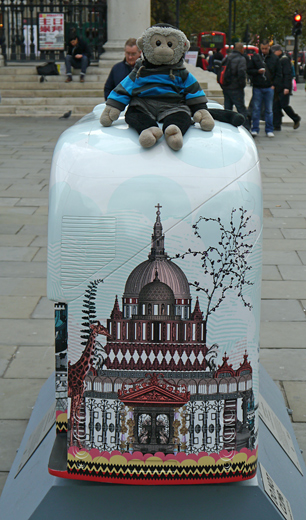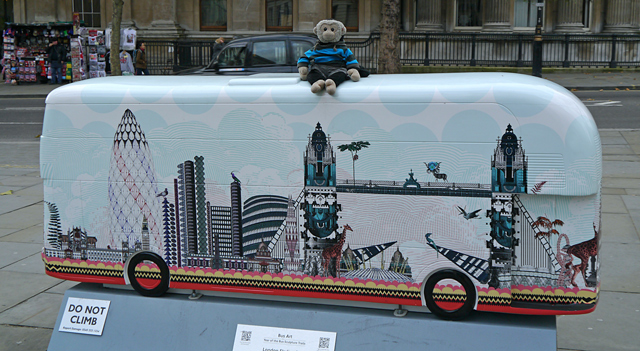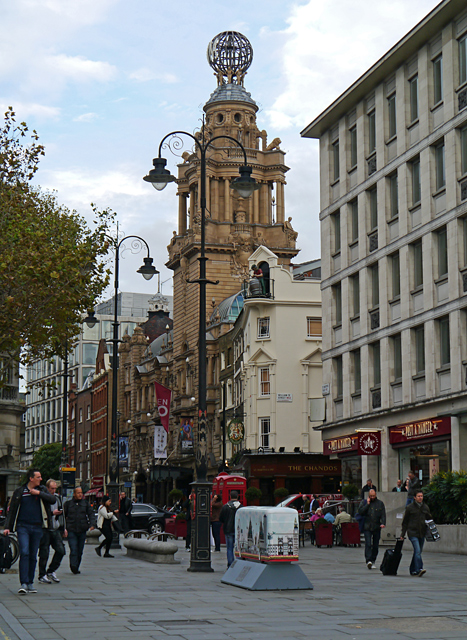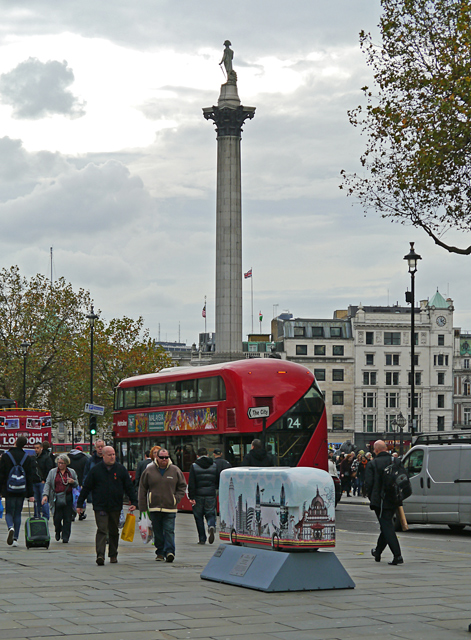 Westminster 09
Trafalgar Panoramic (360º Panorama of London)
- Rob Wilson - The Mayor of London -
Trafalgar Square / Whitehall
(06-Nov-2014)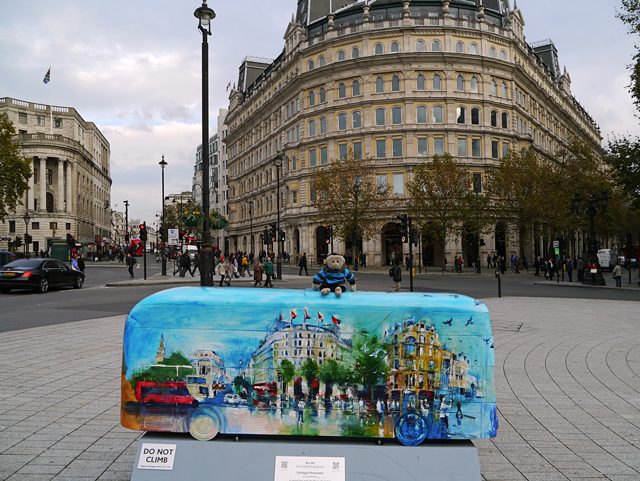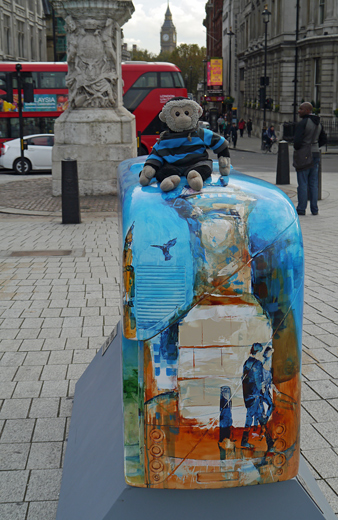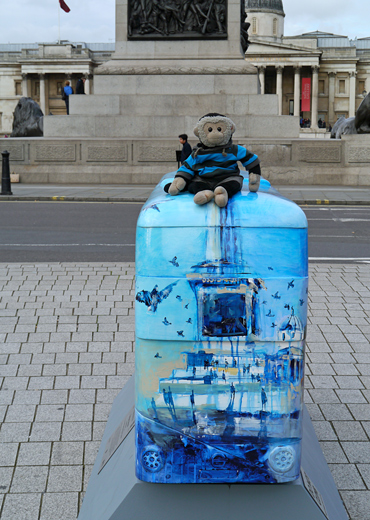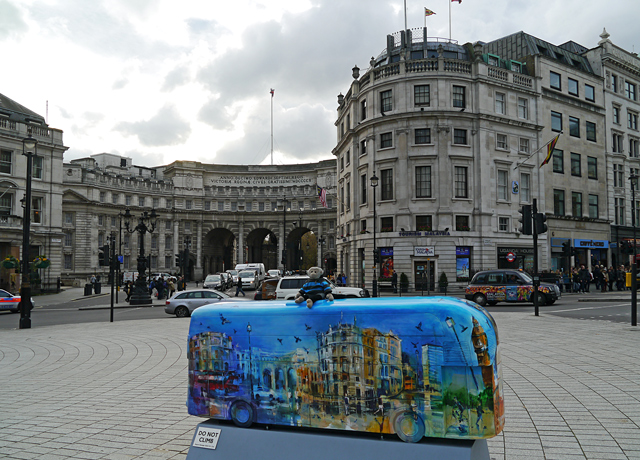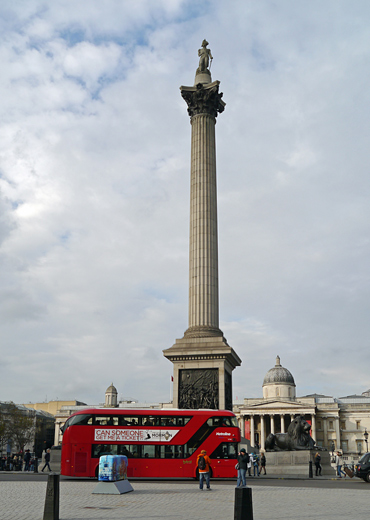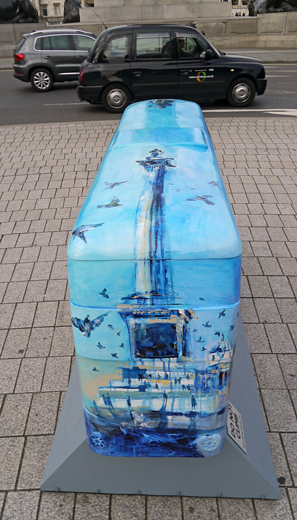 Nearby on this traffic island is a plaque marking the place in London from which distances are measured.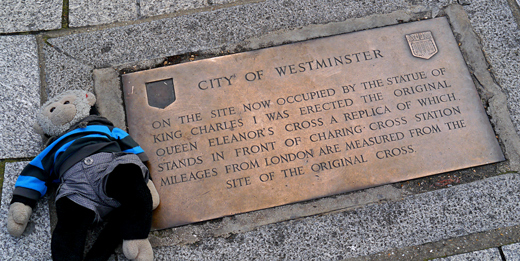 The City of Westminster plaque reads:
On the site now occupied by the statue of King Charles I was erected the original
Queen Eleanor's Cross a replica of which stands in front of Charing Cross Station
Mileages from London are measured from the site of the original cross.