Year of the Bus
was a public art event by Transport for London during late 2014 to promote buses in London. There were 58 New Routemaster bus sculptures scattered around London split into four trails.
Westminster 10
Lest We Forget
- Lee O'Brien - Go Ahead London -
Horse Guards Avenue
(06-Nov-2014)
This bus helps to mark the role that London buses had in France during the First World War.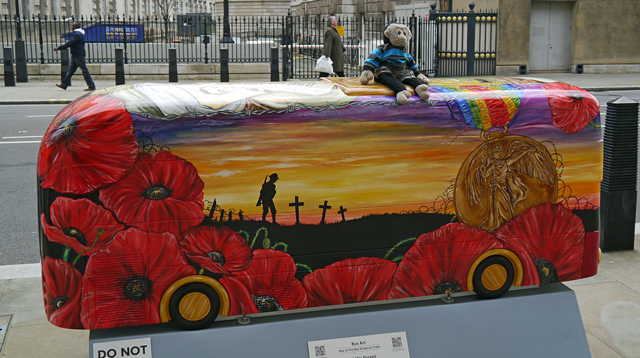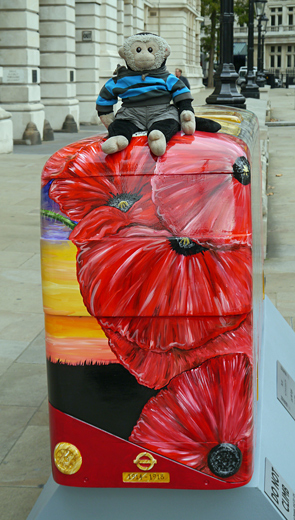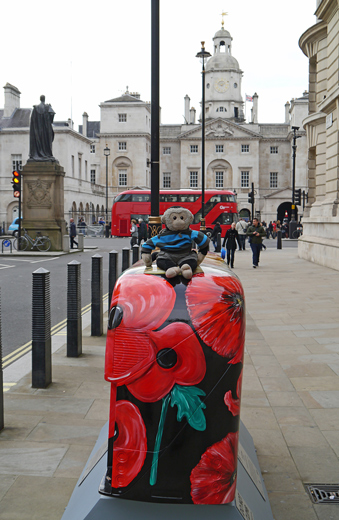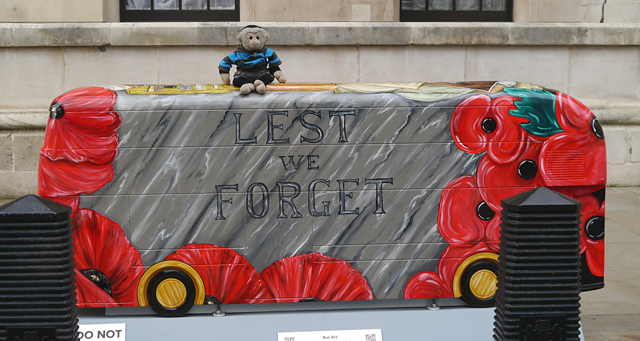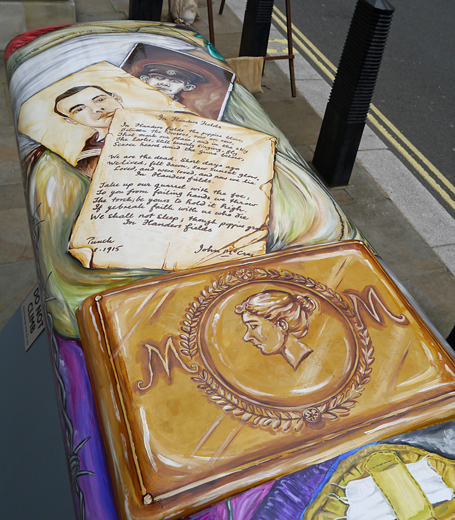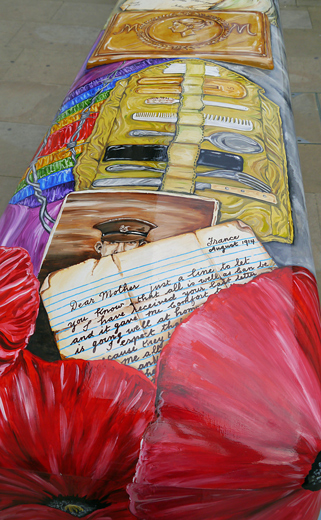 Westminster 11
London Telephone Bus
- Stephen McKay - Cubic Transportation Systems -
Parliament Square / Parliament Street
(05-Dec-2014)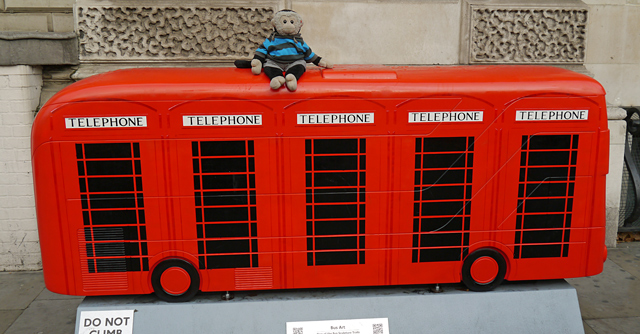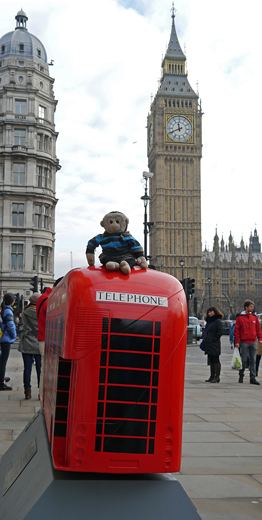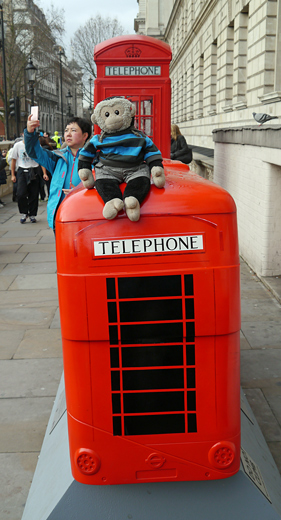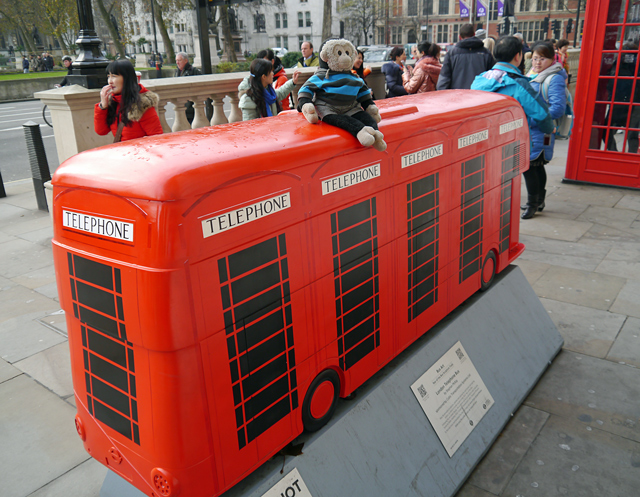 Nearby was one of the
Paddington Bear statues
- Mooch did not go hunting bears because he
thought they were too much about publicity for the film and self publicity by personalities.
(06-Nov-2014)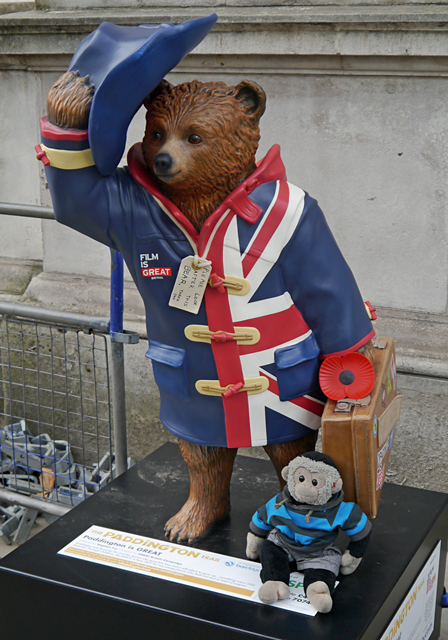 Westminster 12
London Takes the Bus
- Rod Hunt - Wrightbus -
Victoria Street / Abbey Orchard Street
(06-Nov-2014)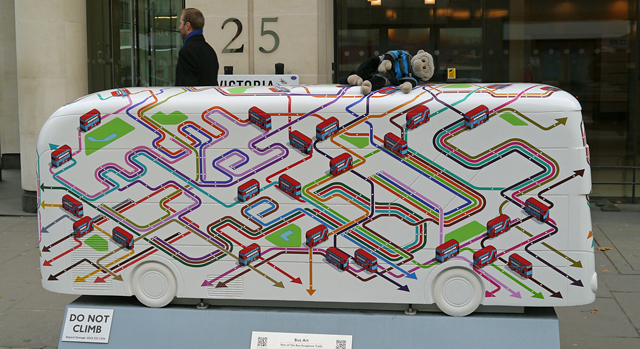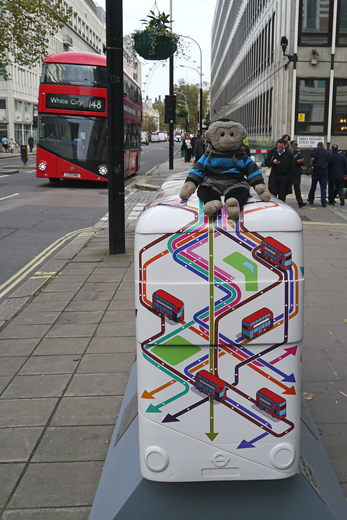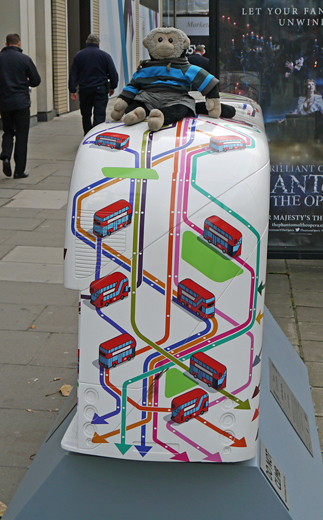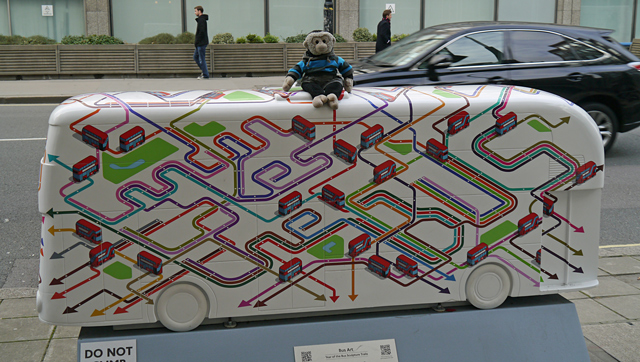 Across the road Mooch got a classic shot for Year of the Bus, with a New Routemaster, a YotB Bus Stop, Westminster Abbey, top of Big Ben tower and the London Eye!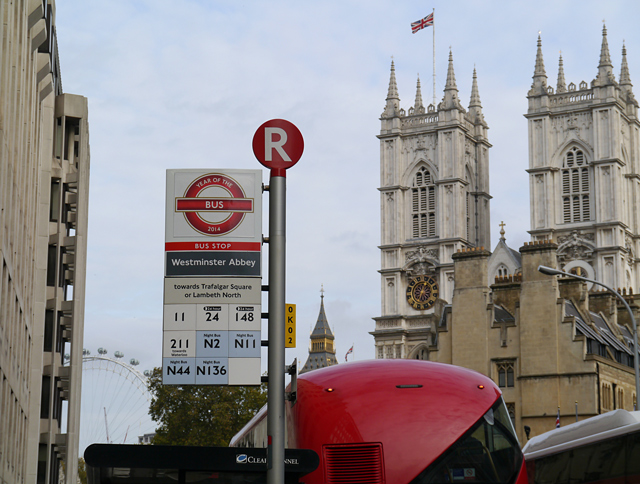 Westminster 13
Buckingham Palace Bus
- Mandii Pope - Cubic Transportation Systems -
Victoria Street / Palmer Street / TfL Windsor House
(06-Nov-2014)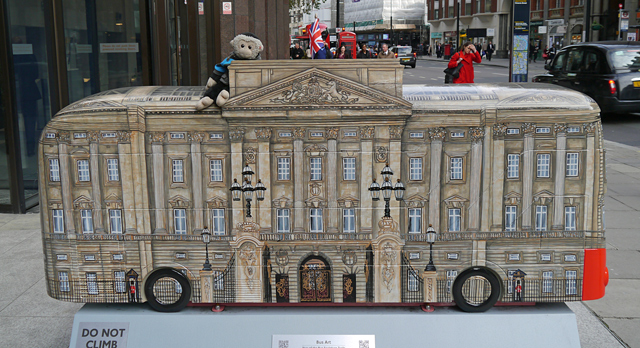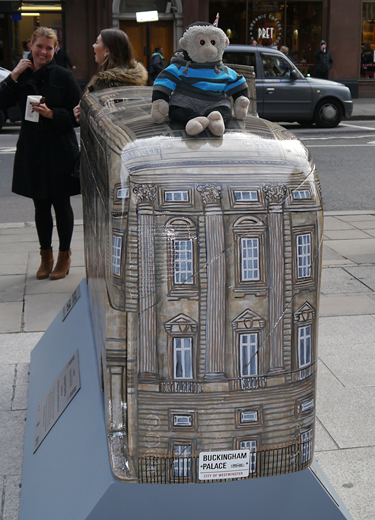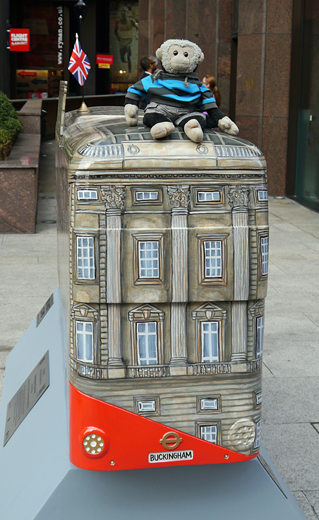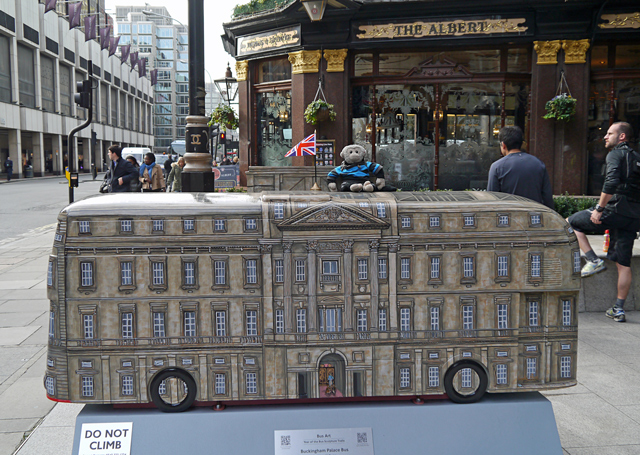 Westminster 14
Gull Graeni Straeto
- Kristjana S Williams - Cubic Transportation Systems -
Victoria Street / Christchurch Gardens / TfL Windsor House
(06-Nov-2014)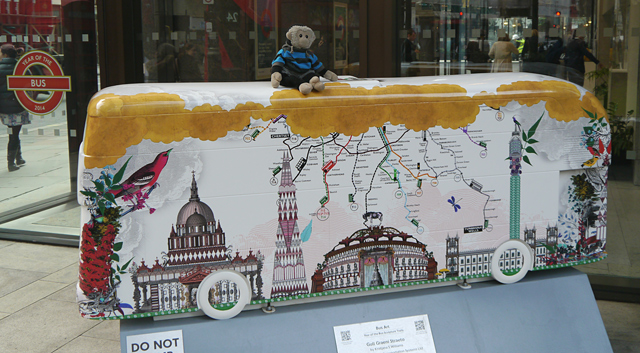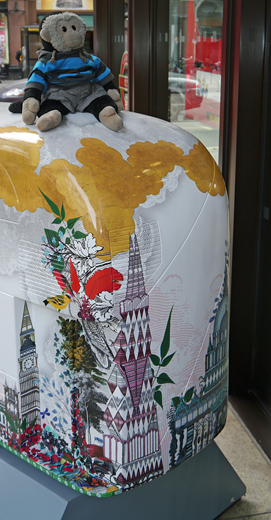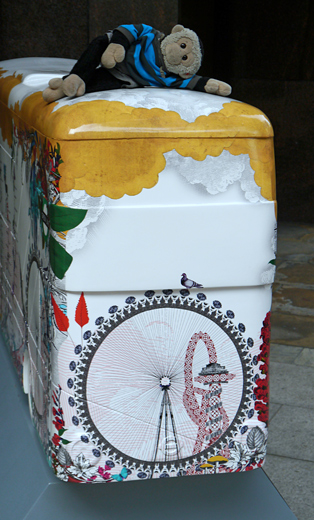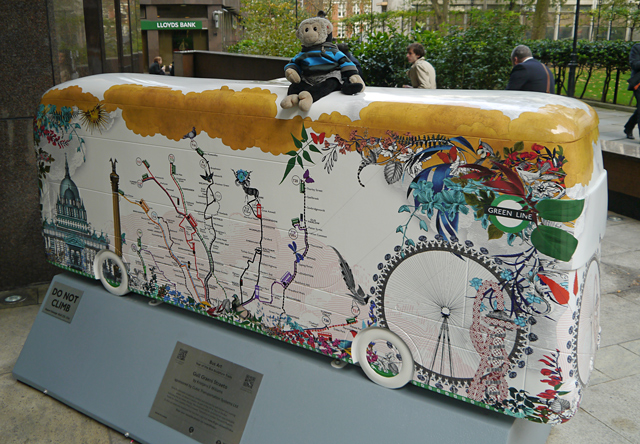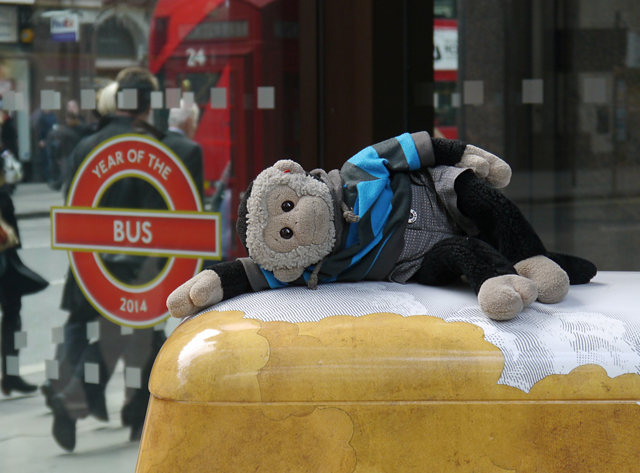 20-Oct-2014..02-Jun-2015 © www.mooch.org.uk 2015