Wow! Gorillas 2011 in Bristol
was a public art event to celebrate Bristol Zoo's 175th birthday!
During September 2011 some of the gorillas took a holiday in London and stayed at More London, near Tower Bridge, for a week. (The gorillas that visited London are marked in red in the index.)
(16-Sep-2011)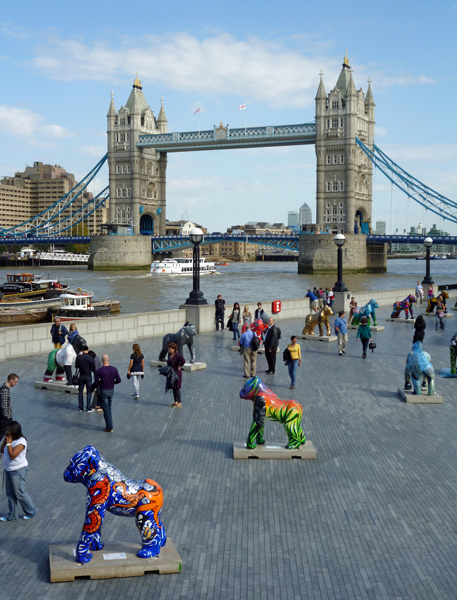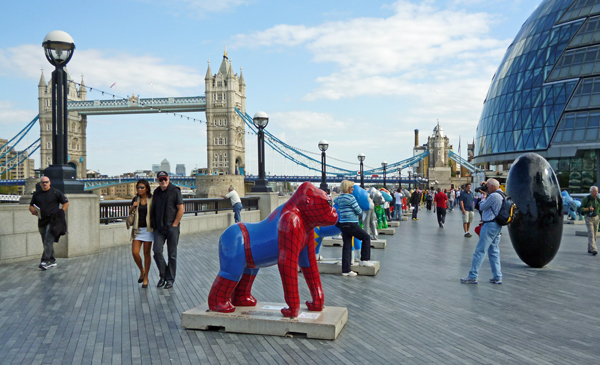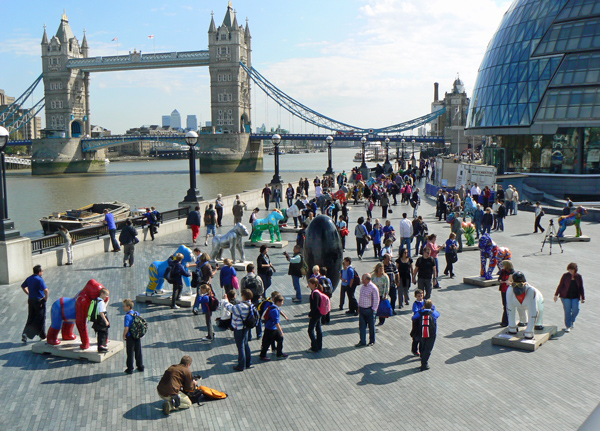 They were even popular at night.
(19-Sep-2011)