Wow! Gorillas 2011 in Bristol
was a public art event to celebrate Bristol Zoo's 175th birthday!
At the end of September 2011 all of the gorillas got together at Bristol Zoo
Early on it was fairly quiet.
(27-Sep-2011)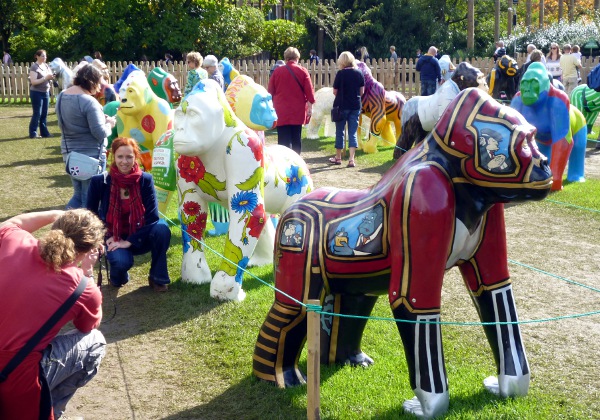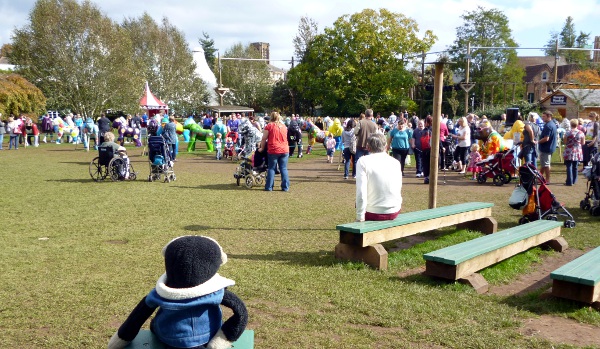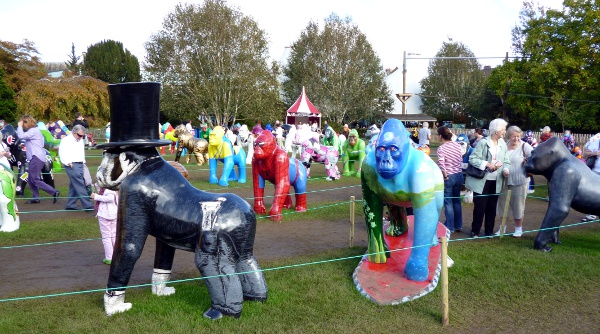 A couple of small gorillas kept watch on proceedings.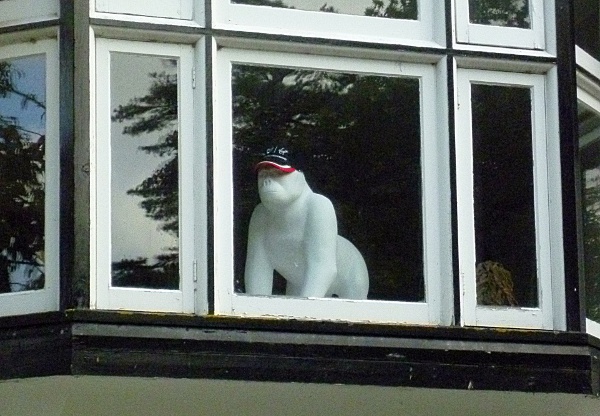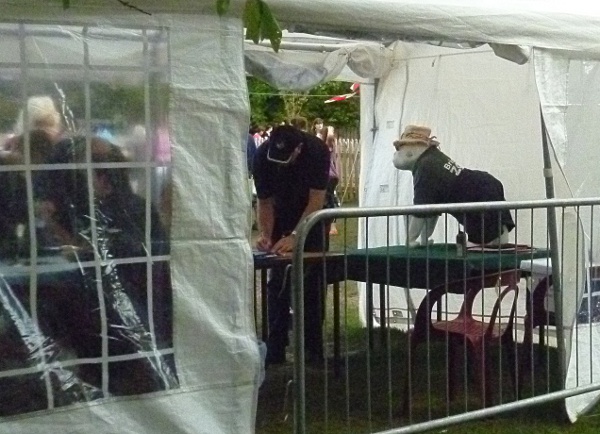 Later it got very busy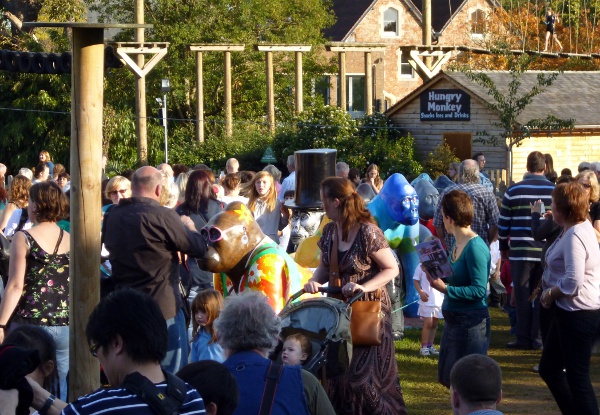 Gorillas in the crowd!