Wow! Gorillas 2011 in Bristol
was a public art event to celebrate Bristol Zoo's 175th birthday!
61 Doris
- The Matthew (near SS Great Britain)
(02-Sep-2011)
Sadly Mooch only found Doris one evening, after hours. The Matthew was away from base on other days.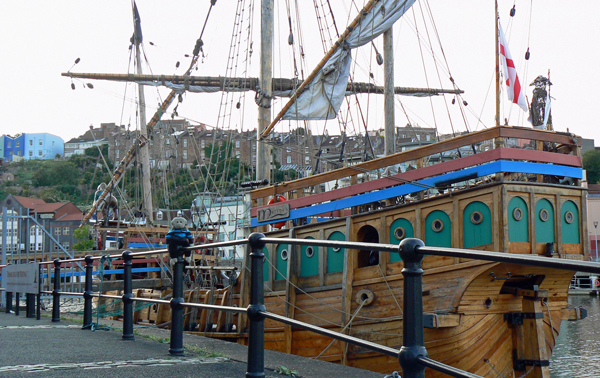 In this photo the statue on this side of the harbour is of Samuel Plimsoll.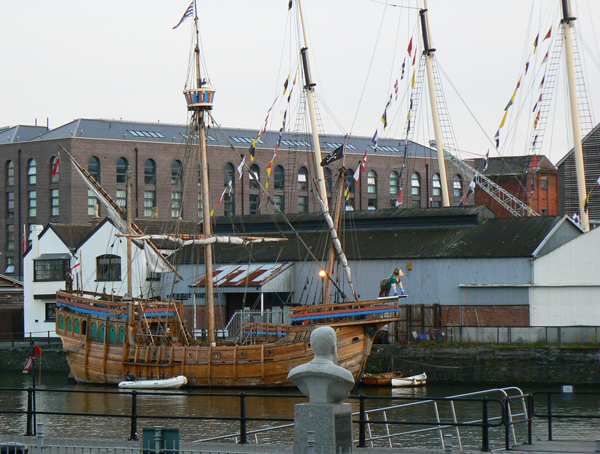 Bristol Zoo
(27-Sep-2011)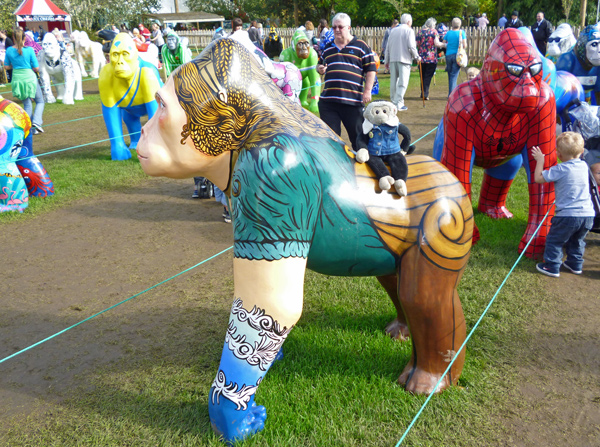 62 Rafiki
- London
(16-Sep-2011)
A new gorilla being freshly painted on Friday morning, but disappeared after lunch.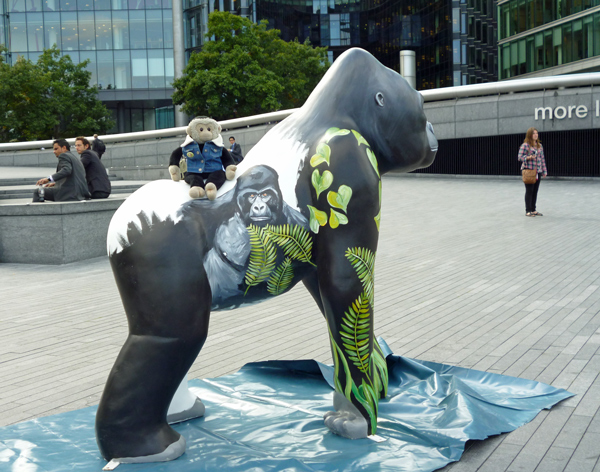 (and Mooch did check that the paint had dried before sitting on him!)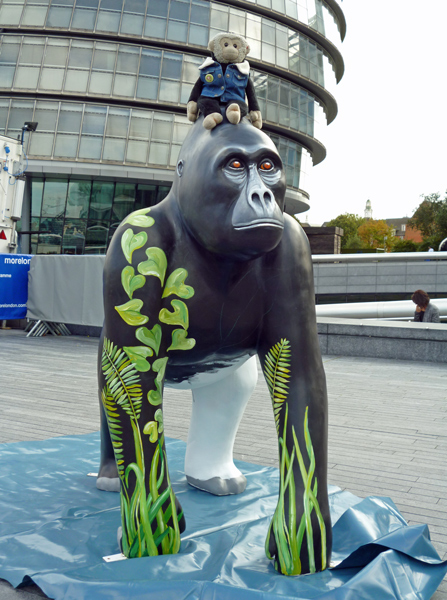 This gorilla was later named Rafiki.
Mooch thinks you may also be interested in: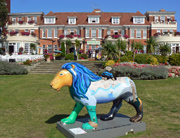 Lions in Bournemouth 2011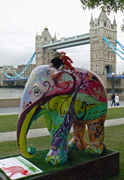 London Elephant Parade 2010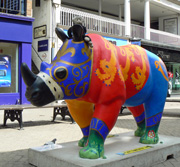 Rhinos in Chester 2010