Castle Howard
is a stately home in North Yorkshire. It is familiar to television and film audiences as the fictional "Brideshead". Mooch and friends have visited several times for walks around the grounds.
This is Minty Mooch's visit on a nice summer afternoon.
(28-Jul-2014)
General views of the main House.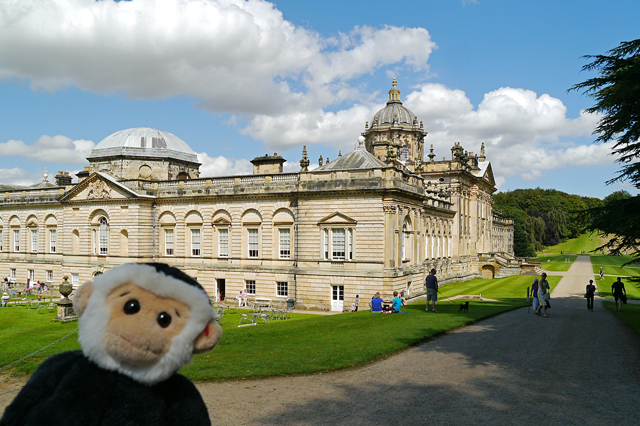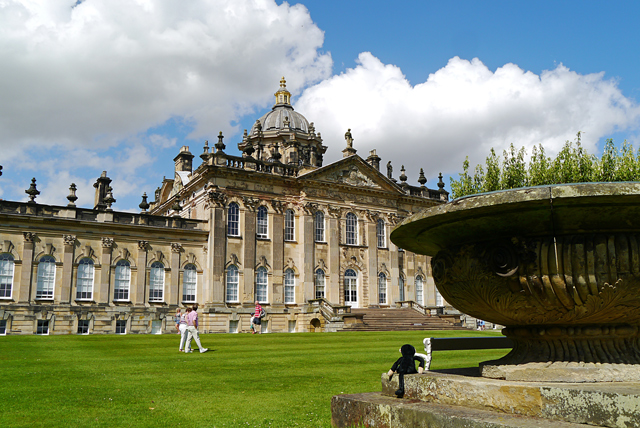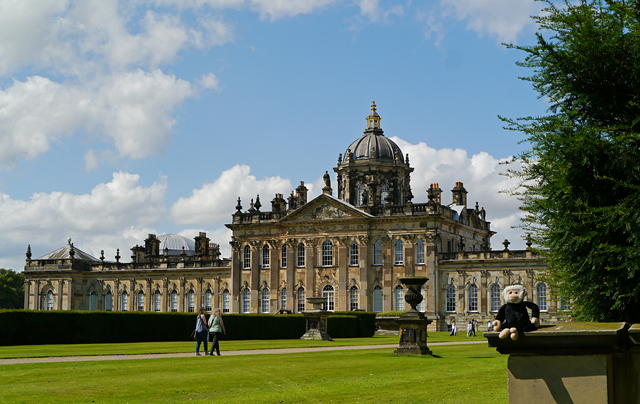 Annie and Minty liked the Atlas Fountain.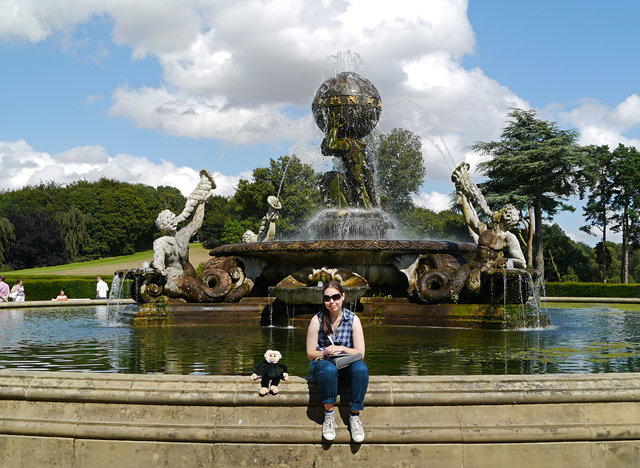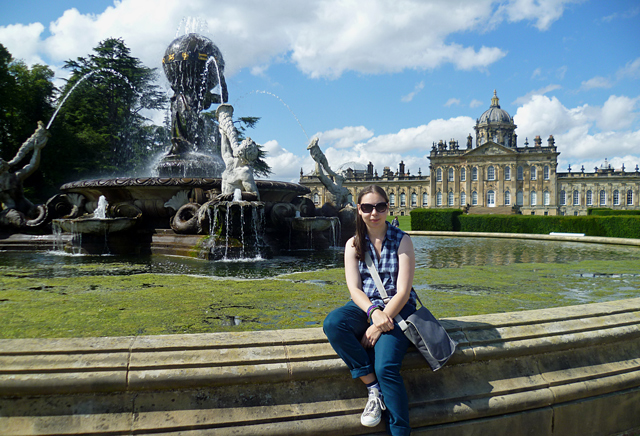 Minty half way down the main lawn with a view of the house one way,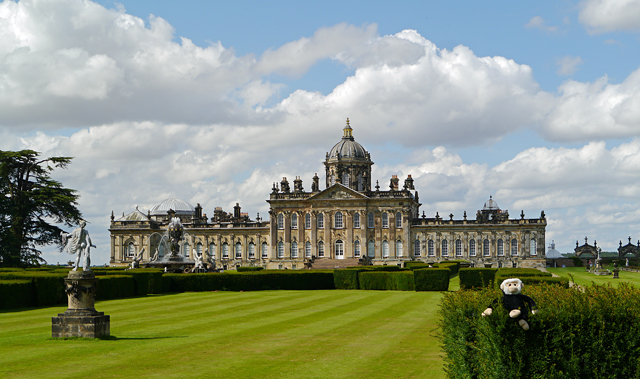 and the Hawksmoor Pyramid in the other.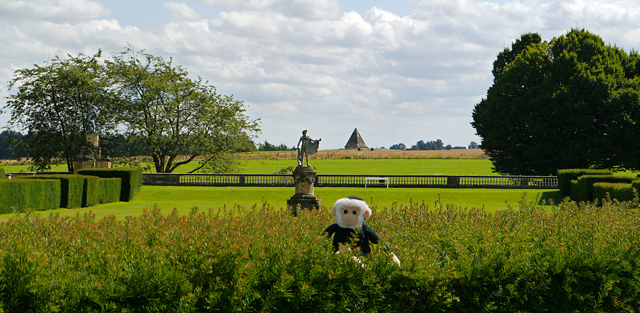 There are many good views around the South Lake.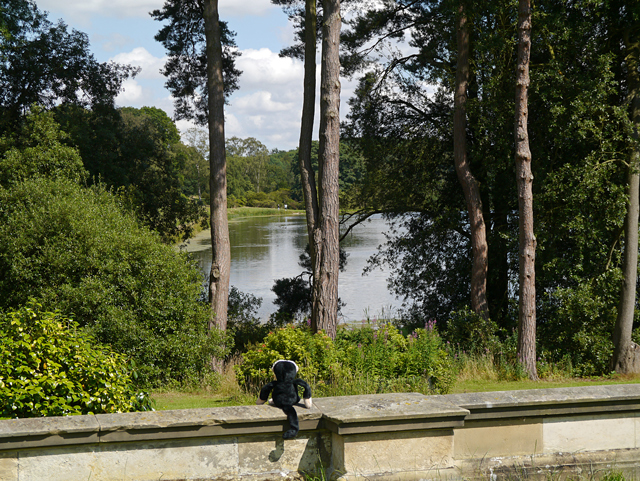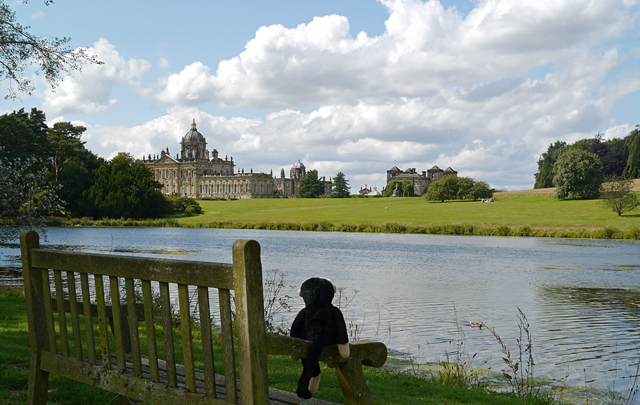 Below the large South Lake is a pond.