Castle Howard
is a stately home in North Yorkshire. It is familiar to television and film audiences as the fictional "Brideshead". Mooch and friends have visited several times for walks around the grounds.
This is Mina Mooch's visit on a misty autumn afternoon when she joined a short tour.
(31-Oct-2014)
The view across the South Lake to the Mausoleum in the mist.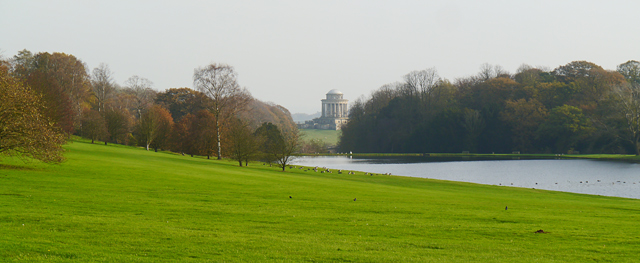 The Temple of the Four Winds.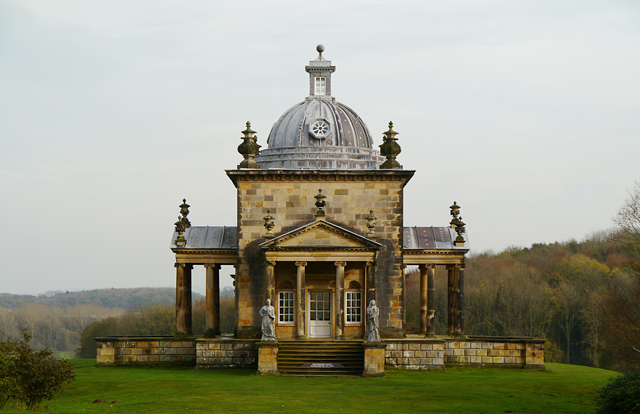 Mina's tour got to the Temple just as the sun came out!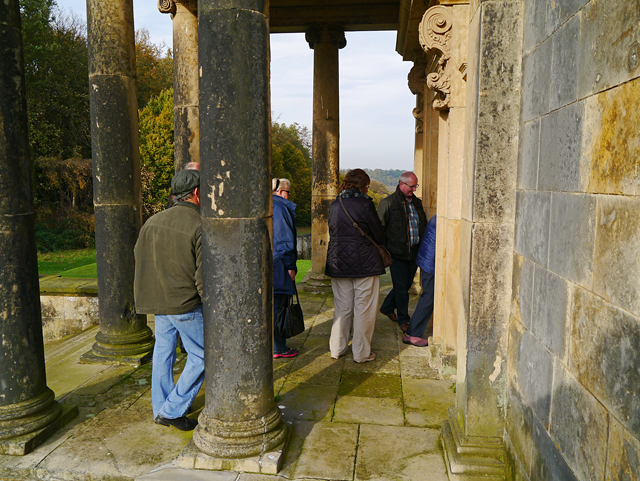 The interior of the Temple of the Four Winds.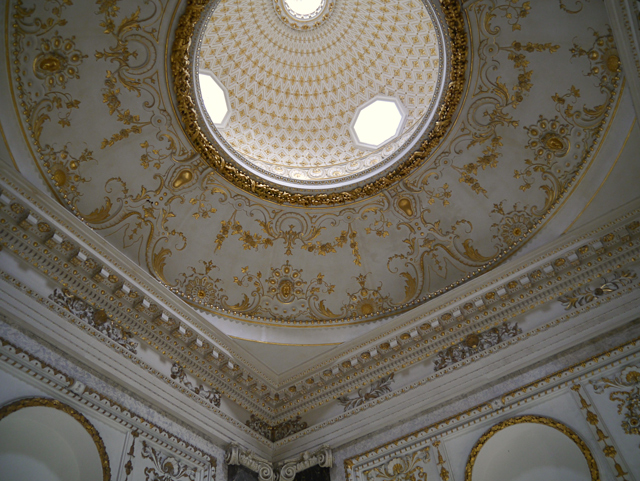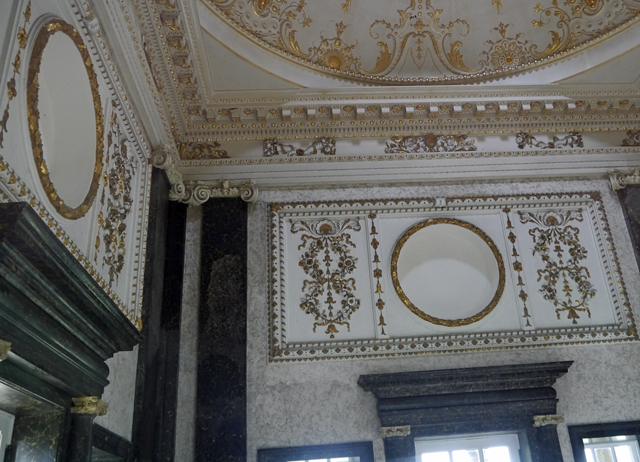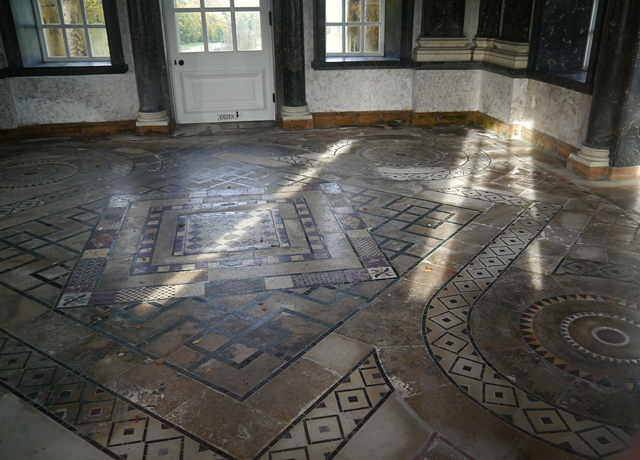 Returning from the Temple, Mina passed a couple of statues and then had a good view of the house.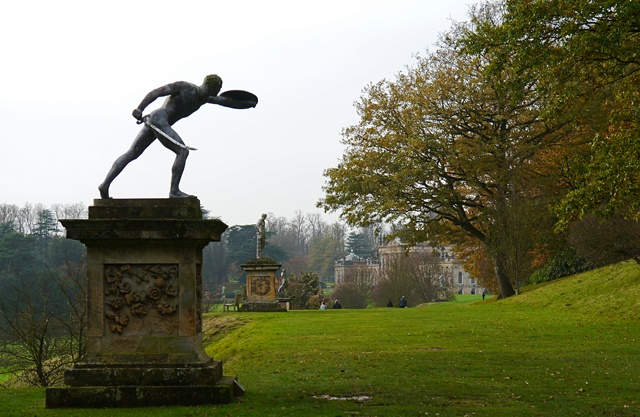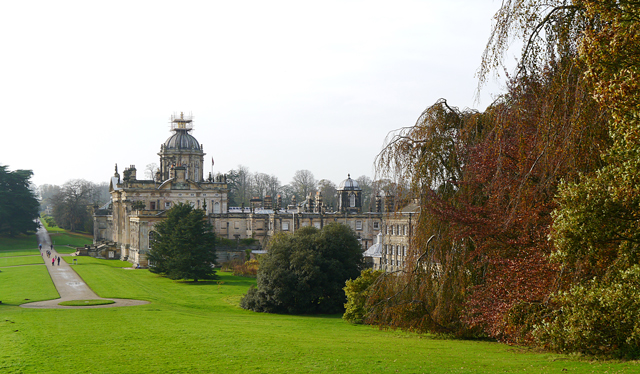 A view of the Atlas Fountain in the autumn.