Castle Howard
is a stately home in North Yorkshire. It is familiar to television and film audiences as the fictional "Brideshead". Mooch and friends have visited several times for walks around the grounds.
This is Minty Mooch's visit on a nice summer afternoon.
(28-Jul-2014)
Two views of the Mausoleum.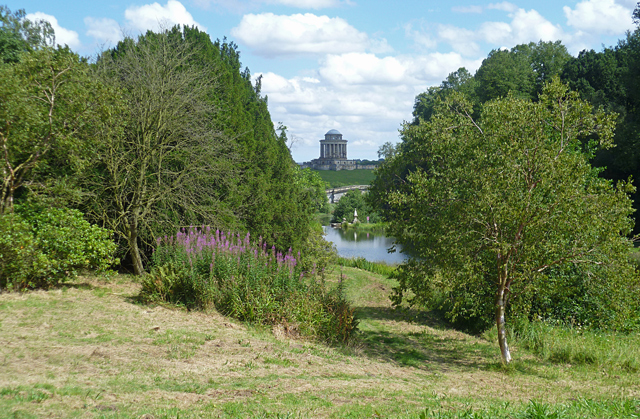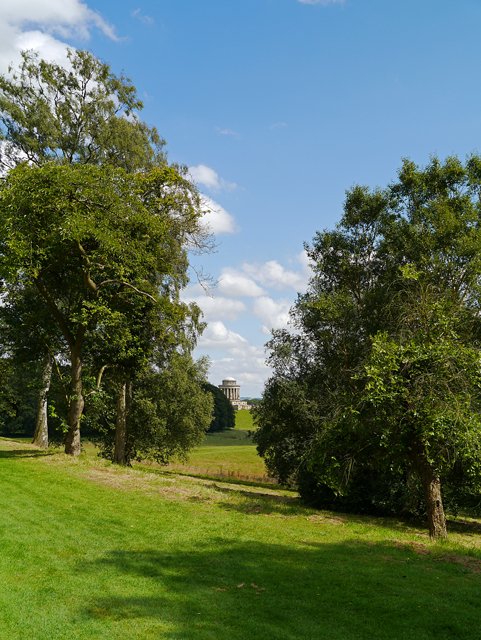 The bridge below the Mausoleum.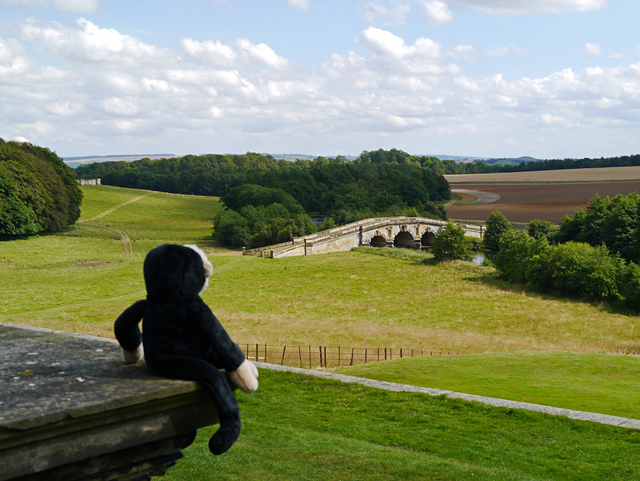 The Temple of the Four Winds.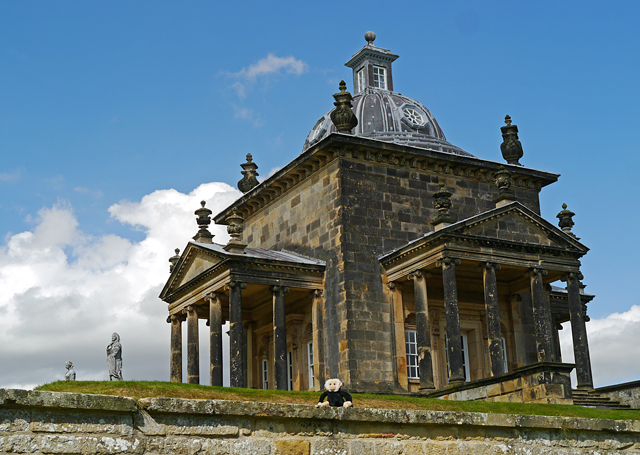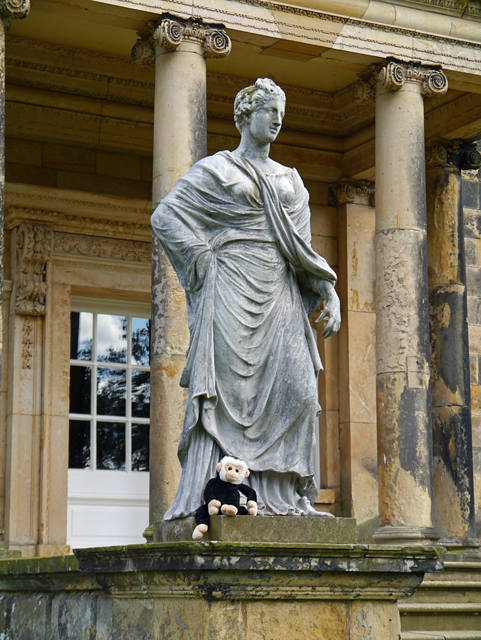 In the woods Minty found a small Aztec pyramid.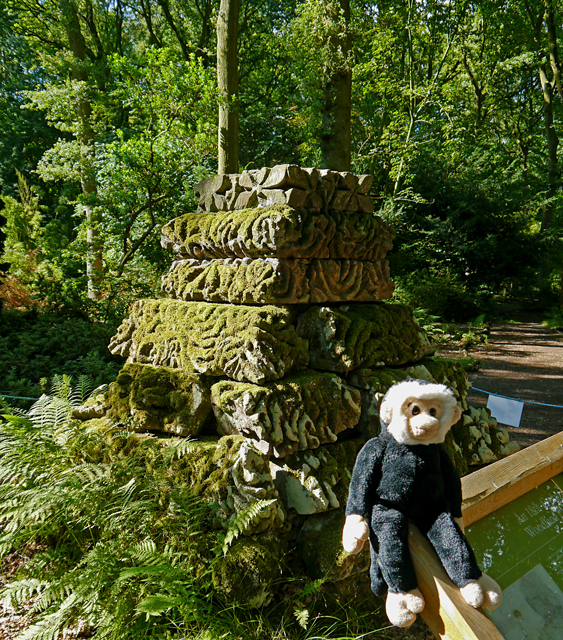 The fountains are fed from a reservoir in the woods above the house.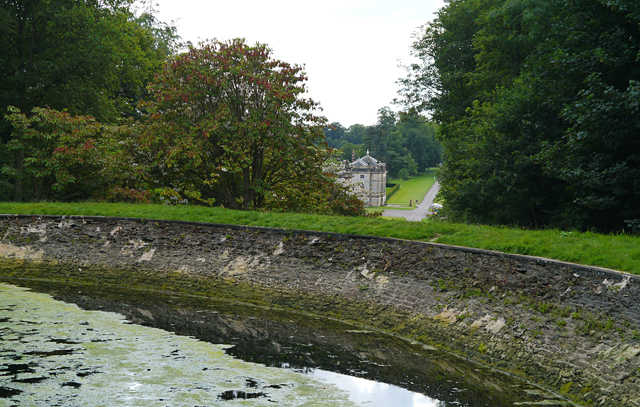 A view of Castle Howard house from the woods.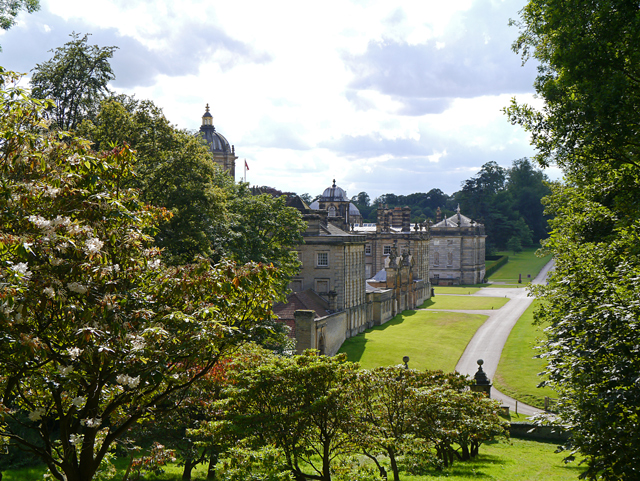 To the north of the house is the Great Lake. There is a regular land-train service, the Kelly Car,
from the main visitor entrance to the Great Lake via the house.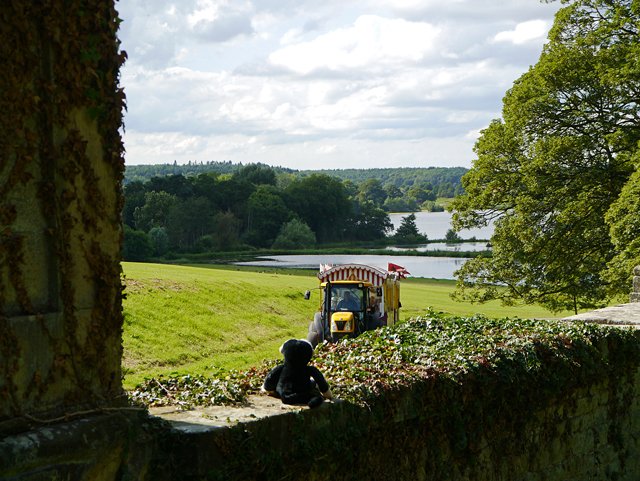 Minty found a friendly owl in the house courtyard.