Mina Mooch, our vampire monkey, visited Whitby to pay homage to the place where Dracula landed in England. She started on the top of the East Cliff at the ruined Abbey.
(29-Jul-2014)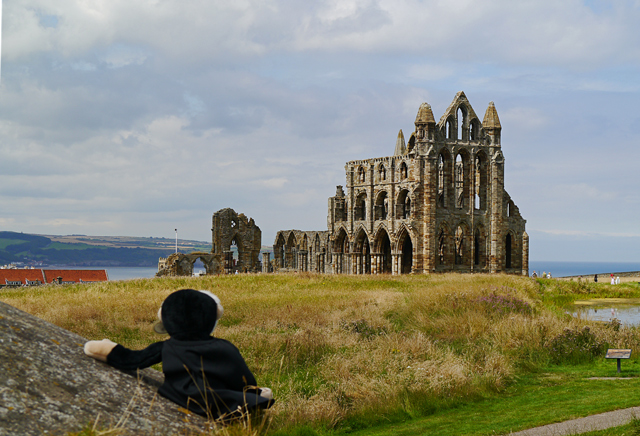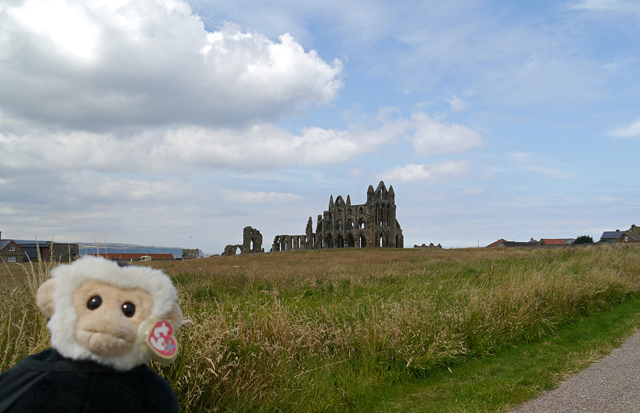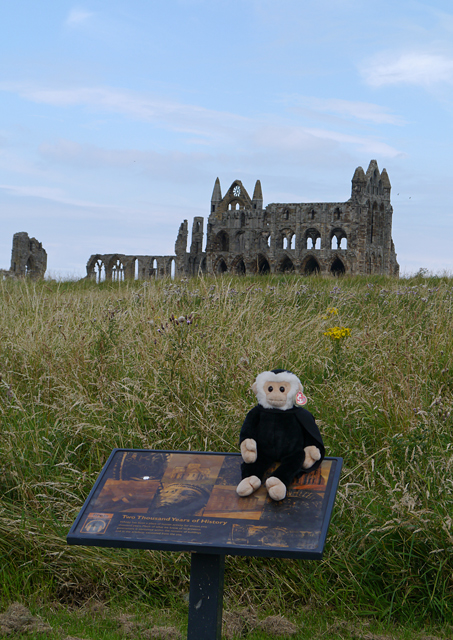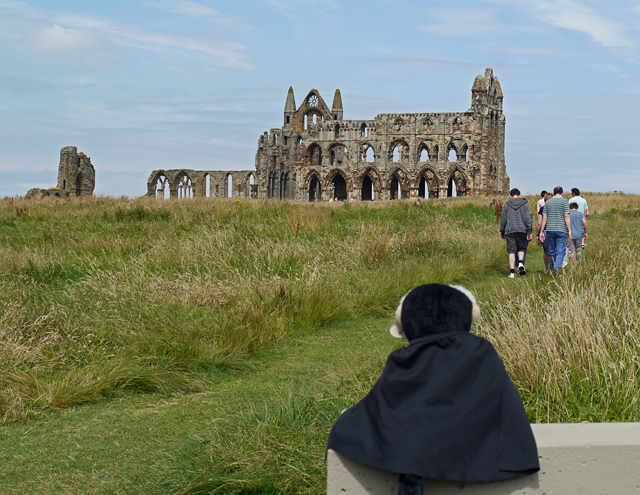 Mina found herself a niche in the Abbey.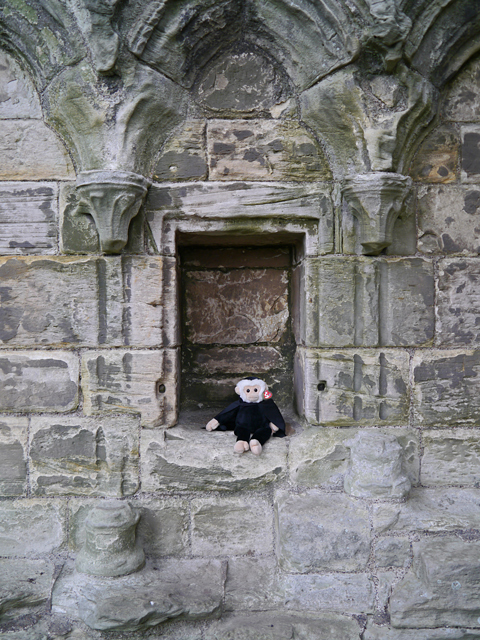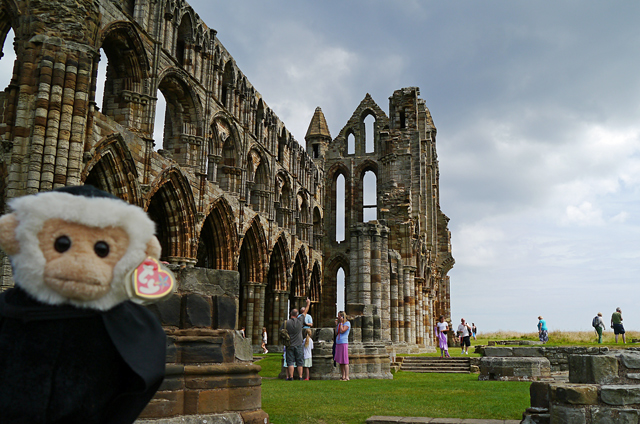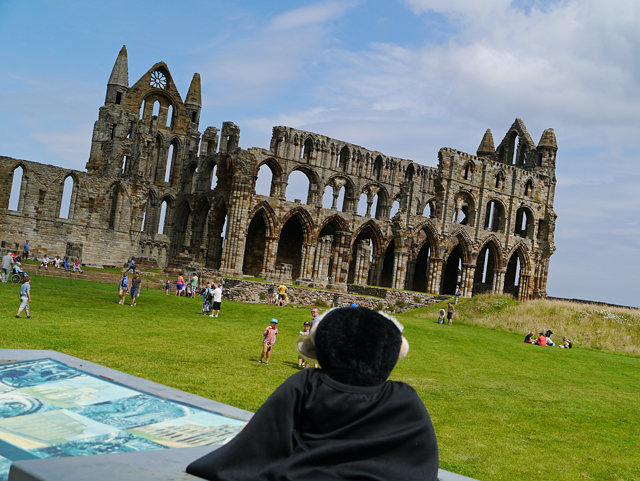 Annie and Mina both posed for the typical dead tourist photo in a grave,
but Mina won the contest as she's already half undead.