Mina Mooch, our vampire monkey, visited Whitby to pay homage to the place where Dracula landed in England. From the top of the East Cliff she could see across the town towards the Yorkshire Moors.
(29-Jul-2014)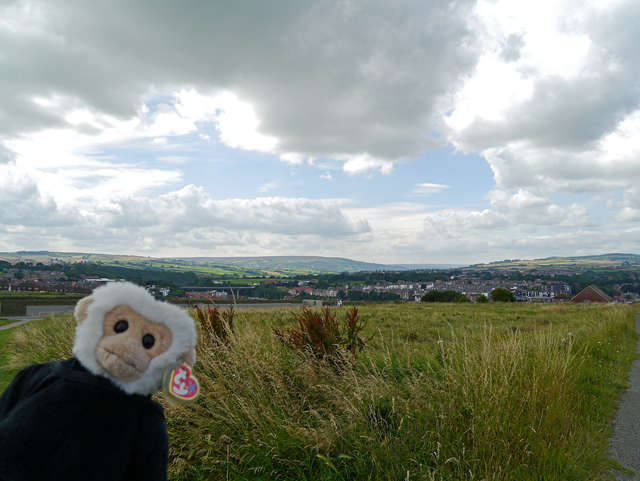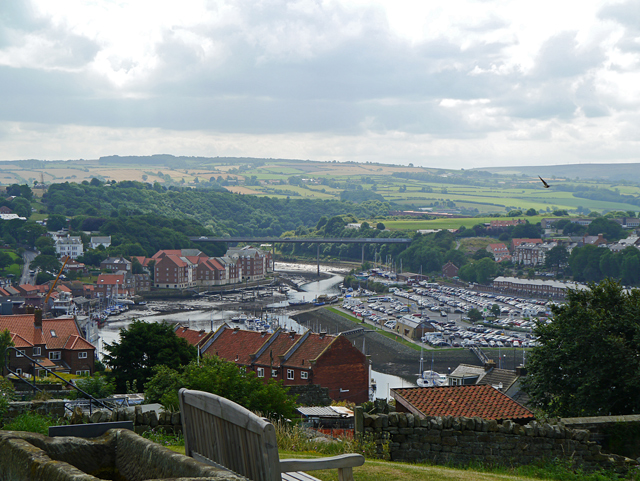 Leaving the Abbey, Mina went past the Church of St Mary and looked down into the harbour.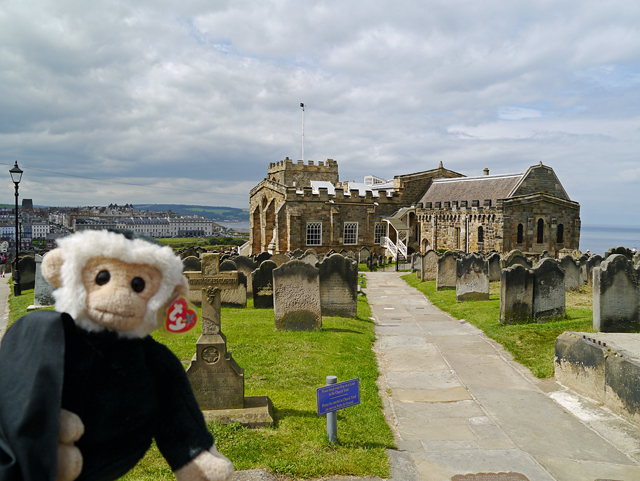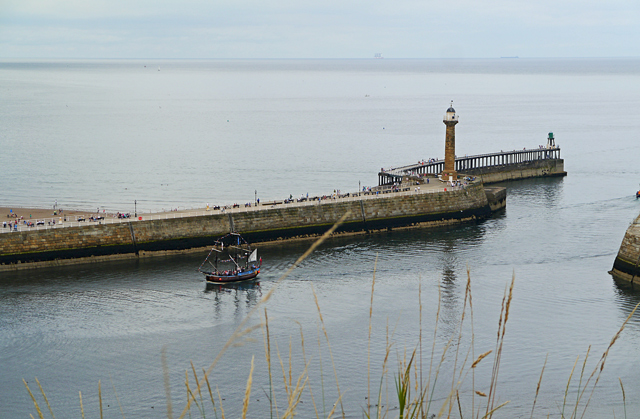 Mina Mooch had to go down the 199 steps of the "Church Stairs" to get into town.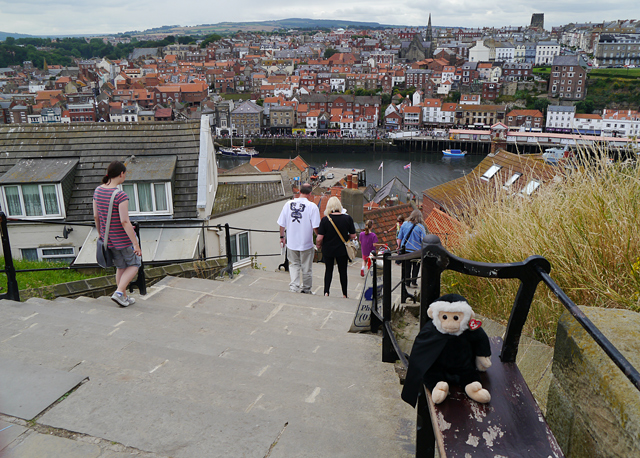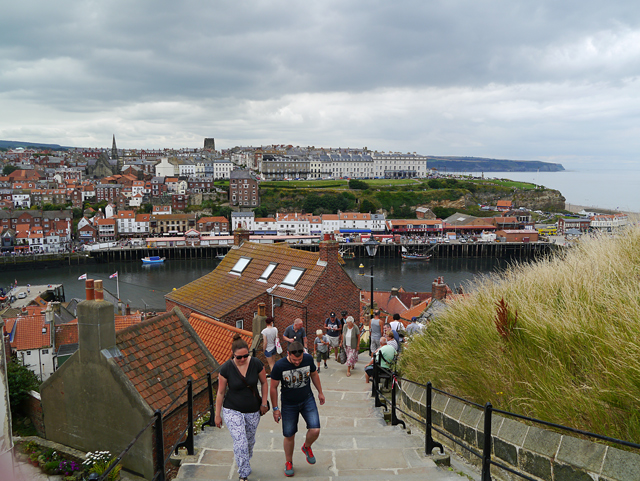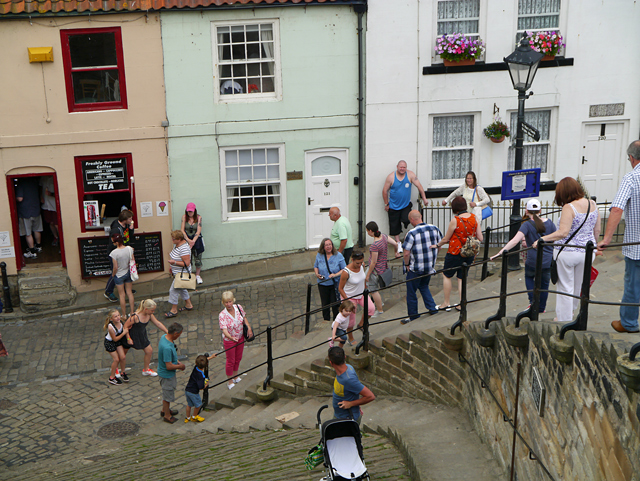 The town of Whitby can get very busy with tourists.