Mina Mooch, our vampire monkey, visited Whitby to pay homage to the place where Dracula landed in England. The town still has a small fishing fleet and many greedy gulls.
(29-Jul-2014)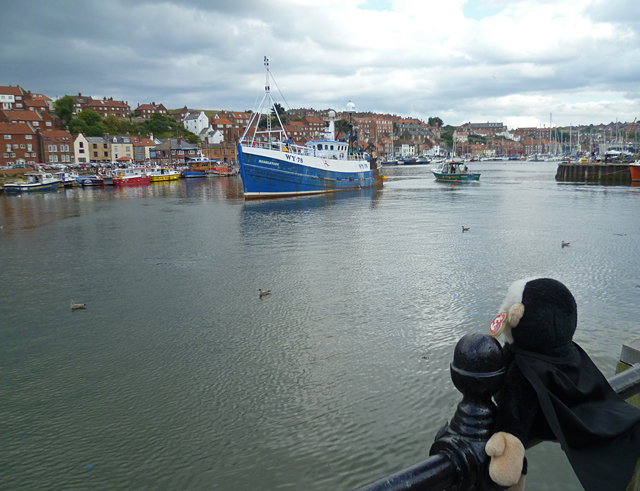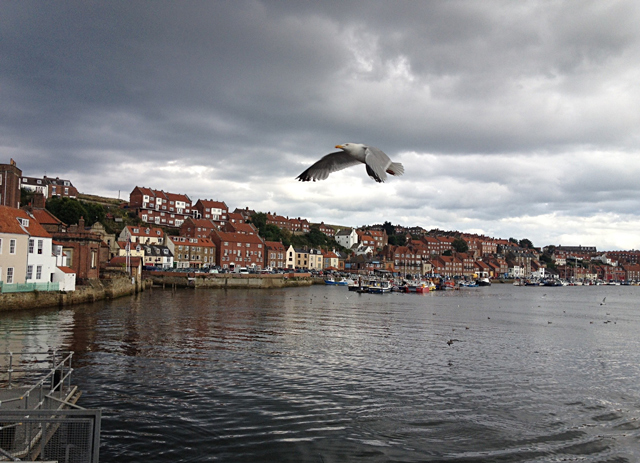 Mina wanted fish & chips for lunch, with a side order of blood to satisfy her vampire tendancies.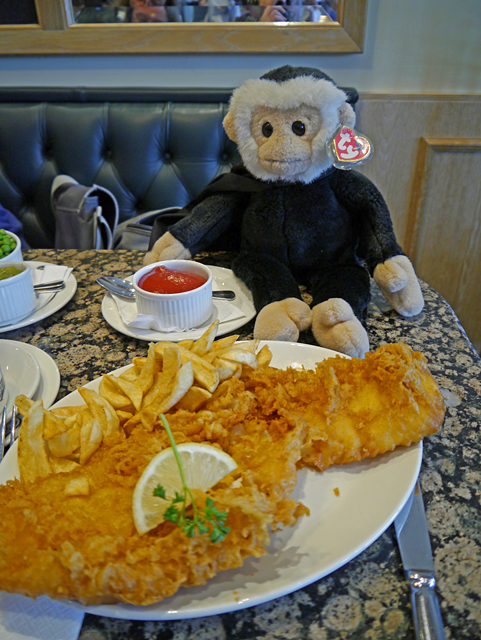 Whitby obviously has a large Dracula related tourist industry.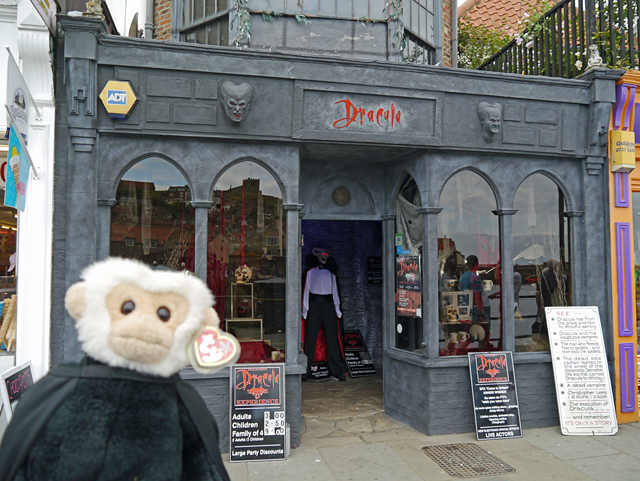 There are several tourist boat trips available.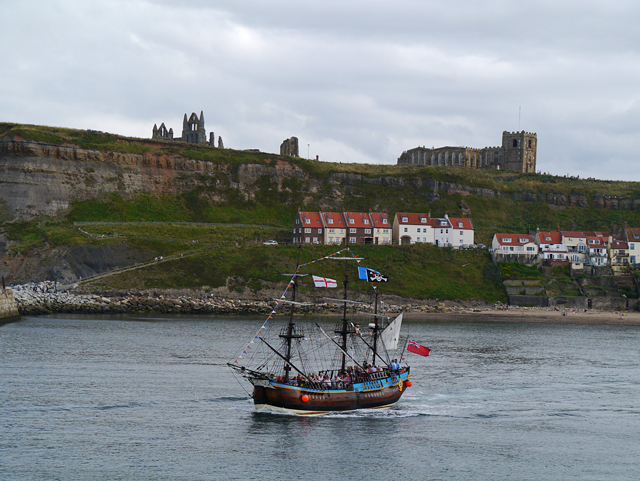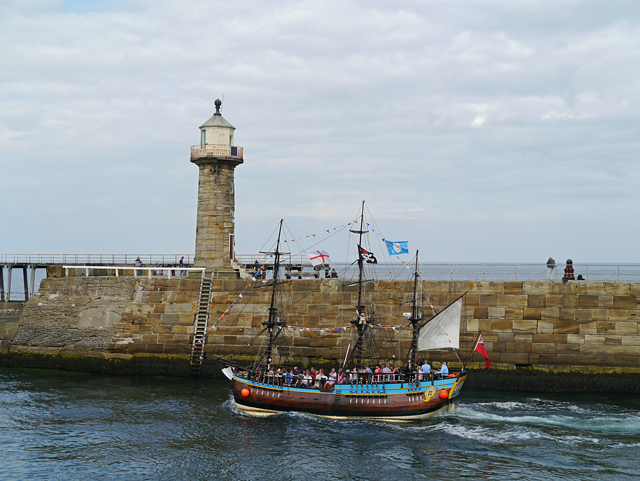 Mina went along the West Pier and had a view of the Royal Hotel on the West Cliff.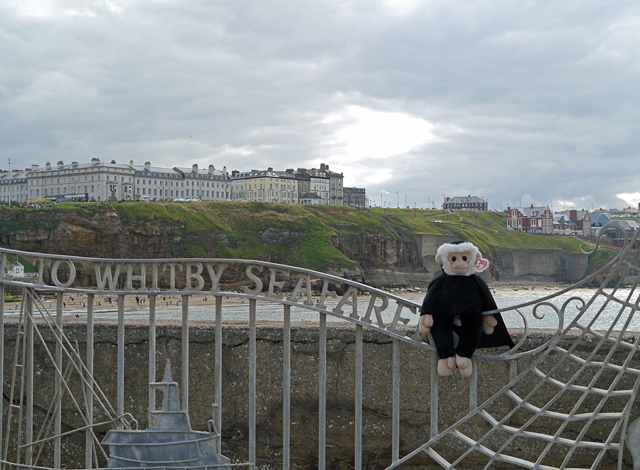 On the pier Mina found the image of an ichthyosaur that was found locally.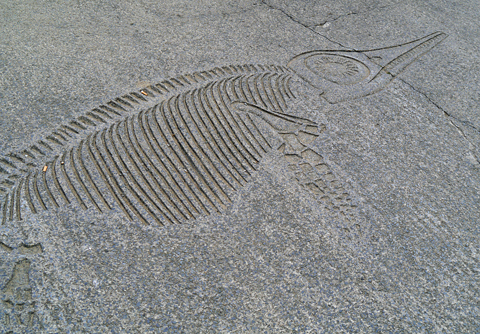 Before heading back up the steps, Mina sat on the West Beach in her deckchair.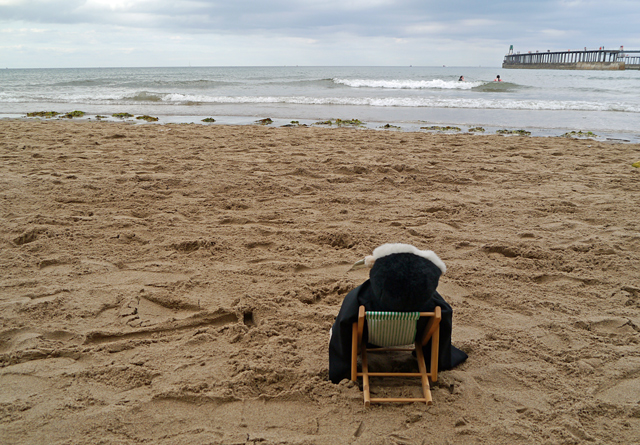 For being a good vampire, Mina got some Whitby Dracula rock on her birthday a couple of days later.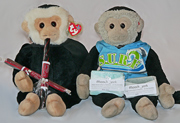 More Mooch birthdays are here.