ss Great Britain
- Living Aboard
The
ss Great Britain
was the first steam powered, iron hull, ocean liner. She was designed by Isambard Kingdom Brunel and had her maiden voyage in July 1845. She is now on display where she was built in Bristol harbour. There is a lot of information online about her including this:
ss Great Britain at Wikipedia
.
Mooch saw some of the better living quarters on the ss Great Britain.
(27-Sep-2011 / 18-Sep-2013)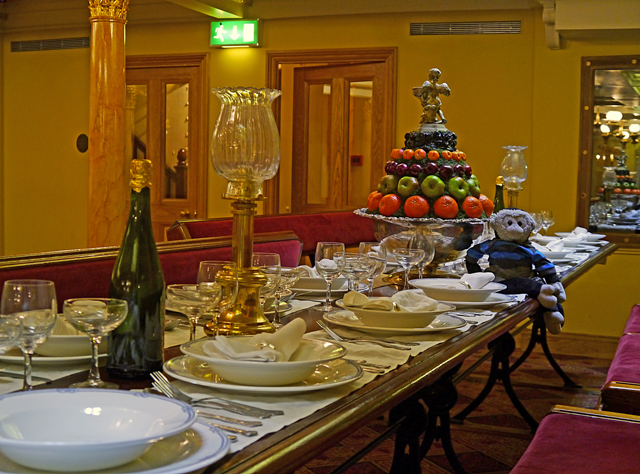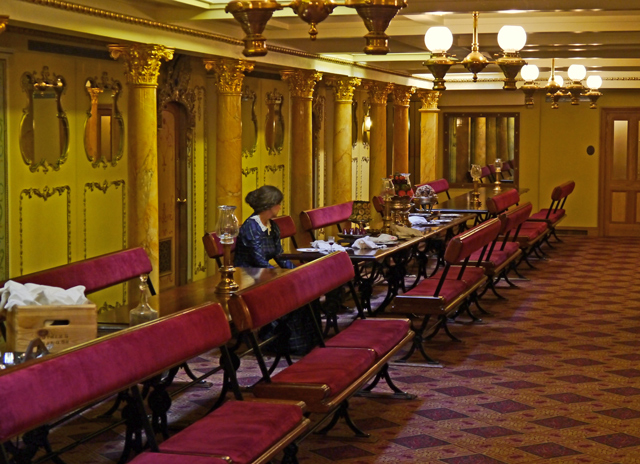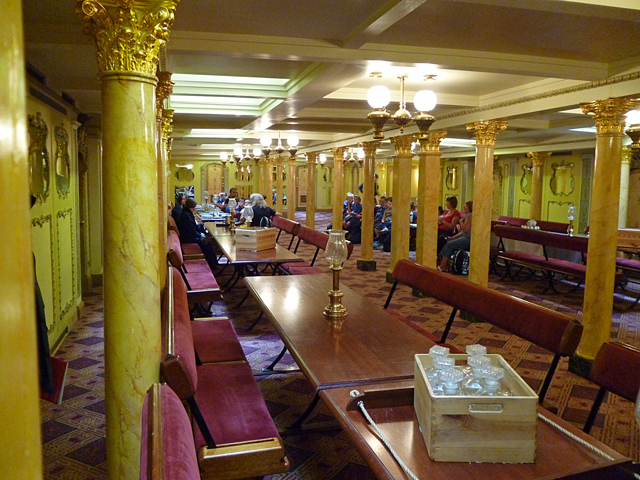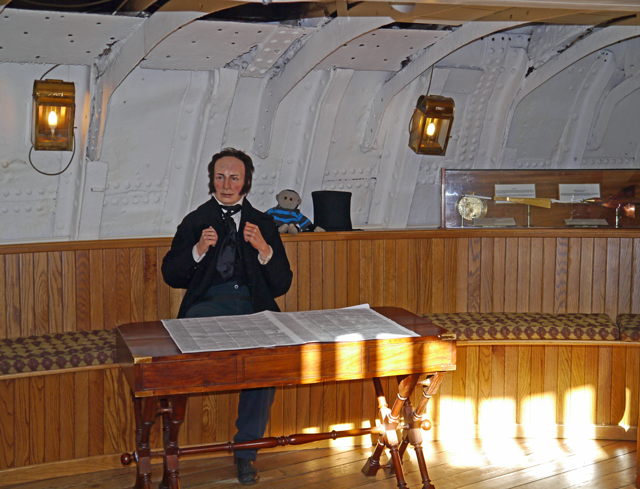 Mooch found even the better bunks and cabins too small for his 21st century humans,
and the accomodation for others was quite simple.
(27-Sep-2011)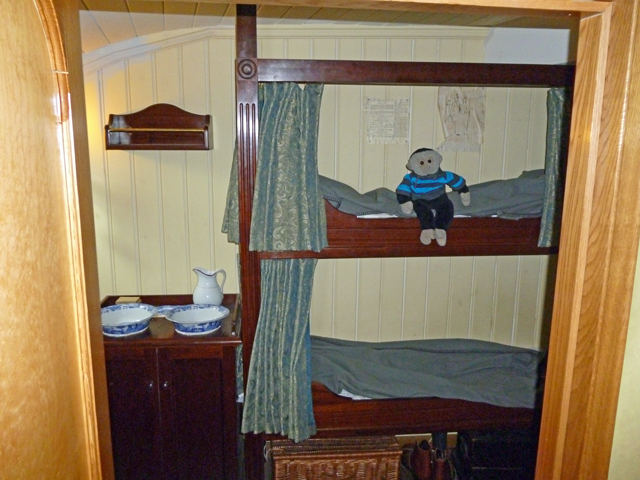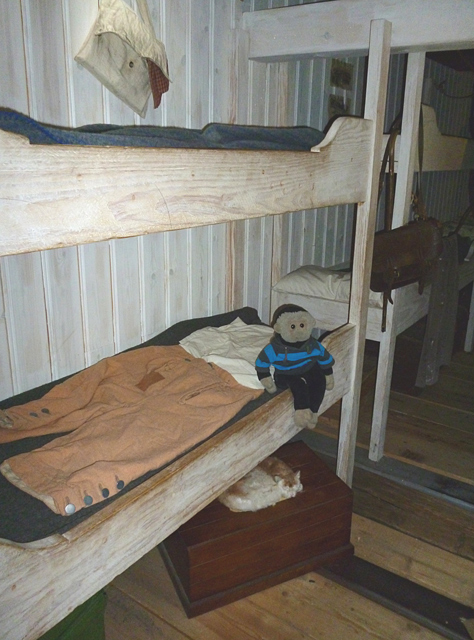 "Congratulations, it's a monkey!" - Mooch tries to trick aunty Sue! There were sometimes births and deaths aboard the ship. For this tableau of a midwife assisting with a birth, Mooch's aunty Sue modeled for the mannequin.
(18-Sep-2013)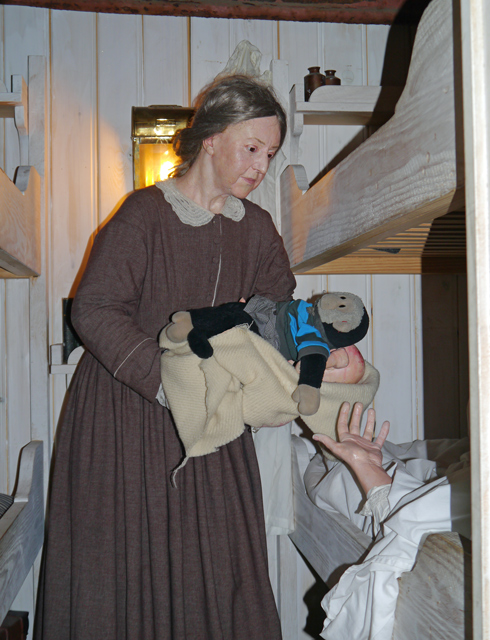 Live animals were also on the ship to provide fresh milk and meat during the long voyages.
(18-Sep-2013 / 27-Sep-2011)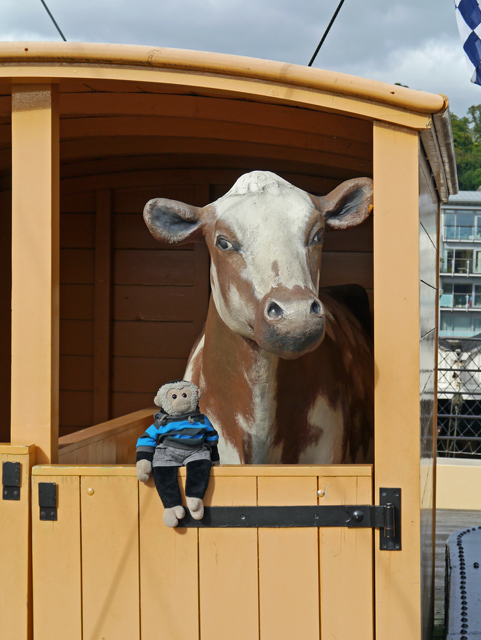 01-Aug-2011..17-Jan-2014 © www.mooch.org.uk 2014