The
ss Great Britain
was the first steam powered, iron hull, ocean liner. She was designed by Isambard Kingdom Brunel and had her maiden voyage in July 1845. She is now on display where she was built in Bristol harbour. There is a lot of information online about her including this:
ss Great Britain at Wikipedia
.
Here are some school children looking at how horses and other animal were also transported
in the darkness of the hold.
(27-Sep-2013)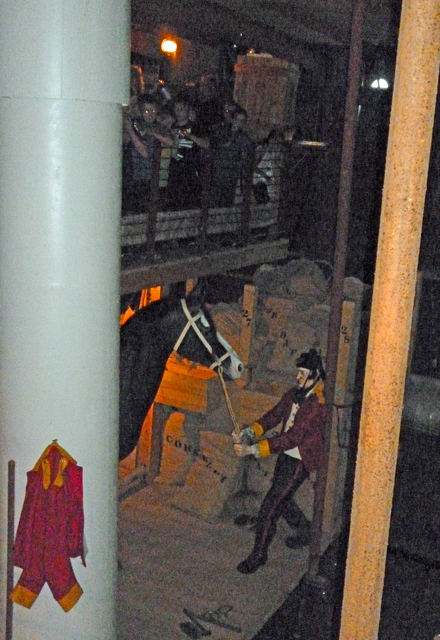 There was a lot of hard work to cater for all the passengers and crew, but also some fun.
(18-Sep-2011 / 27-Sep-2013)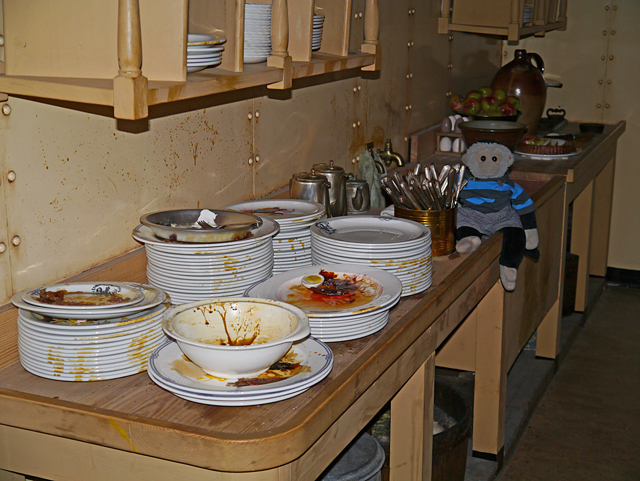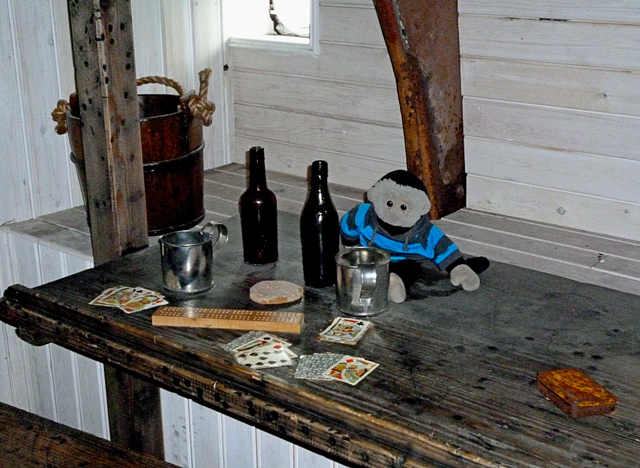 Mooch watches the engine and large wheel with the chain drive for the propellor.
(18-Sep-2011 / 27-Sep-2013)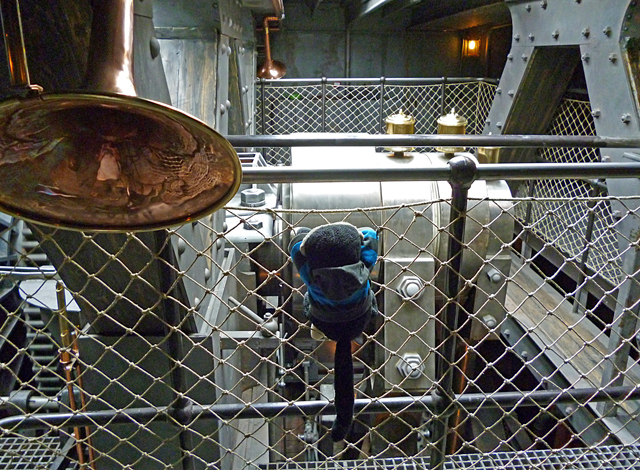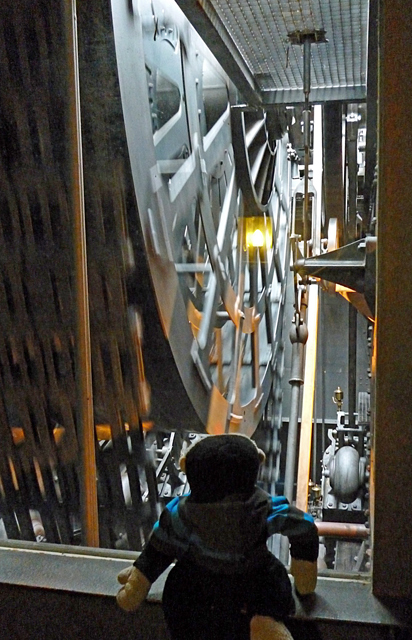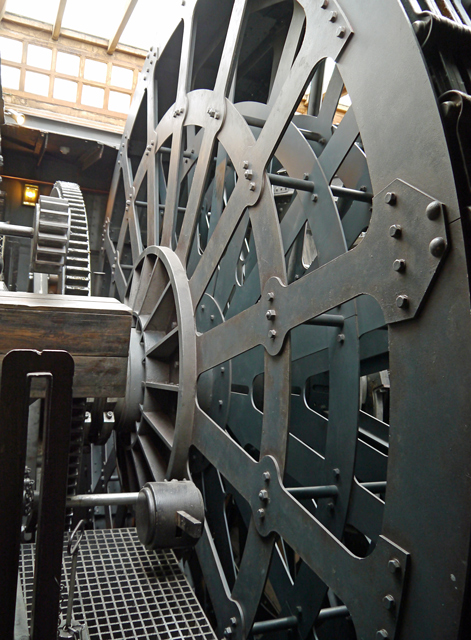 Of course Mooch had to play with the controls!