A second Schweetheart orangutan family arrived in February 2013!
Mooch, Big Mama and Big Bro helped them out of their packing.
(20-Feb-2013)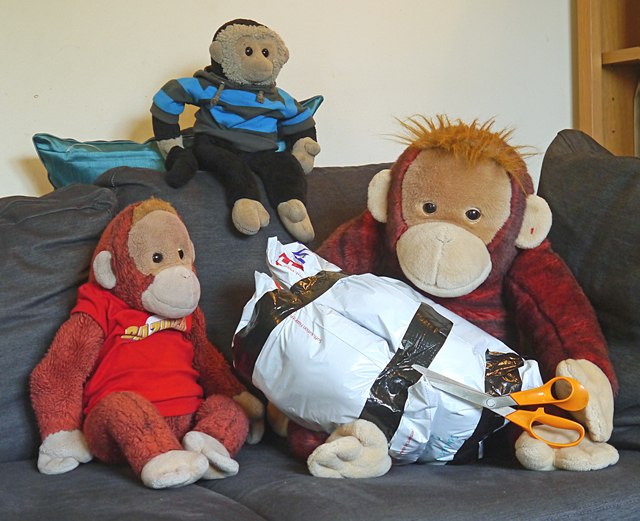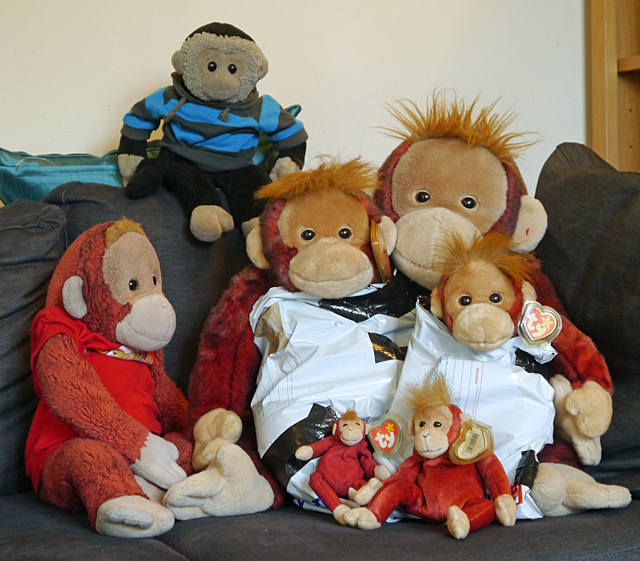 Mooch and the Schweetheart & Bananas orangutans pose for a group photo.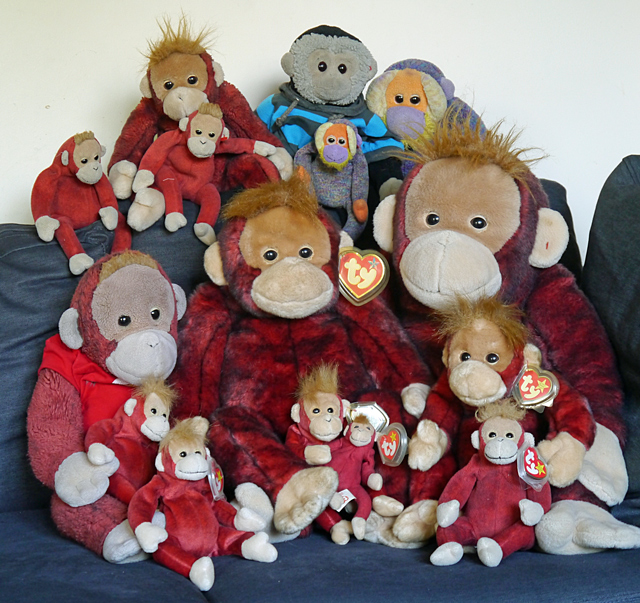 These are the four new Schweethearts: a large called Maxima (Maxi Mama), a buddie, a baby and a teenie one (Teeny Weenie Beanie).