S1, S2, & S3. Or is that S3, S2 & S1 - stop swapping about kids!
S1 is
Schweetie's
son. S2 & S3 are
Big Mama Schweetheart's
kids.
It must be red and juicy like these raspberries to interest the kids.
(12-Jul-2003)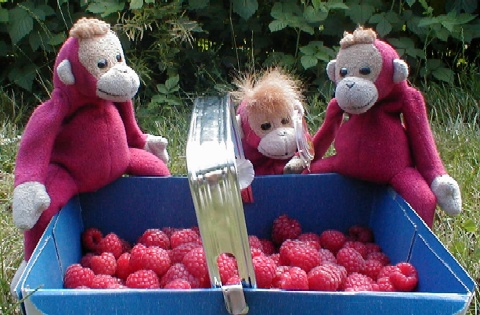 If we really trample this does it make wine for Mooch?
(18-Jun-2005)